White Paper Abstract
Armoured Vehicles & CBRN threats
Claims for research for biological weapons, threatening with nuclear missiles, hostile invasions of nuclear power plants, attempts to poison individuals with chemicals – the month of ice and hard frost in 2022 has shaped the evolving trends seen in the global CBRN threat scenes during the recent years. The neglected topic does not echo in the speeches of CBRN professionals only, but reaches suddenly wide attention in the changing global environment. It seems the next relevant question would not be if, but what else and when.
Impactful in Peace & Wartime Missions
CBRN threat agents can be encountered and have impacts both in peace and wartime missions of military troops:  in armed conflicts, peace-keeping and peace-making, humanitarian and civil assistance, disaster relief, counter-proliferation and counter-terrorism. CBRN threats may appear in many forms:  aerosols, gases, liquids, solids and exploding objects. Furthermore, they can be introduced by deteriorating industrial facilities and human errors or by versatile active mobile and fixed delivery methods that include containers, unmanned aerial or ground vehicles, sprayers, helicopters and aircrafts and rockets and missiles, to name but a few. Whole troops and selected individuals can be incapacitated or eliminated by contaminated food, beverage or other supplies and exposure through skin.
Preparedness Against CBRN Threats to be Taken into Account in Armoured Vehicle Design
Despite the common argumentation on low frequency and probability of CBRN threat events, CBRN defense seems to retain its position as an important component of defense systems, which is true for armoured vehicles of different categories and their crew, too. The preparedness against CBRN threats is taken into account in the level of armoured vehicle design and its life supporting systems, including the related specialized solution for creating crucial CBRN situational awareness and guidance. The role and operational context of various armoured vehicle platforms determine the type and level of CBRN protection and monitoring systems needed. Intelligent CBRN systems do support not only real operations, but help the vehicle crew to retain the uncompromised system performance even in the middle of the toughest missions and to maintain their essential knowledge and skills to act effectively and in an appropriate manner.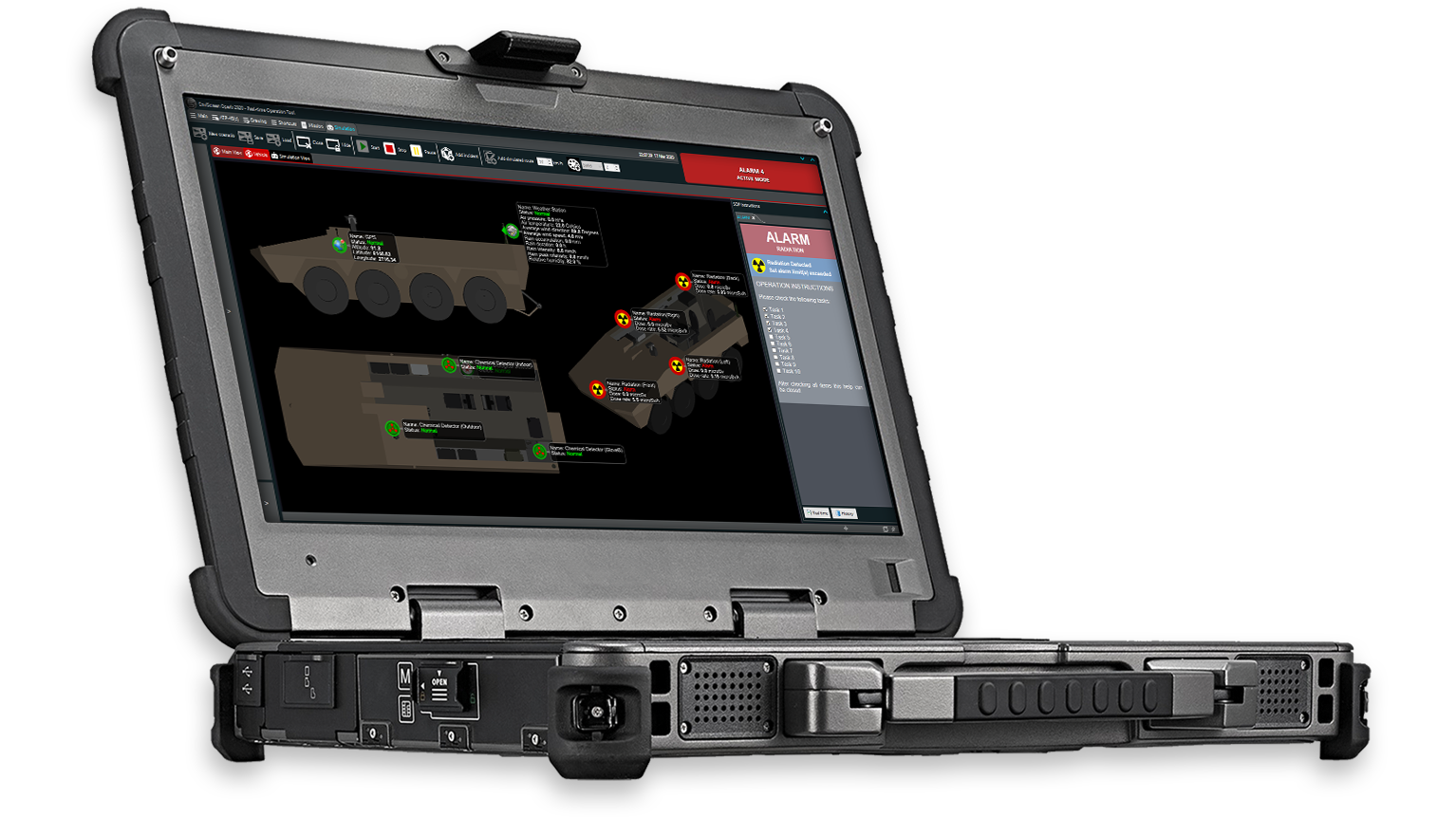 In its most advanced form, accurate, specified and timely situational view for implementing protective measures and informed decision making is generated under the umbrella of dedicated CBRN system software.