ChemProX as a Result of 37 Years of Evolution
Research & Development
Bertin Environics R&D team understands that successful product development is based on attentive user feedback collection and analysis – or feedback management. After that, the collected data will go through an essential productization process to achieve a solution for a real problem (instead of merely tackling technical issues). 
Despite being a continuous process consisting of many internal stages, keeping the channels open for engaging in direct discussions with end-users, not only passively but also actively, by encouraging them to share their thoughts and reviews is also taken as a serious task.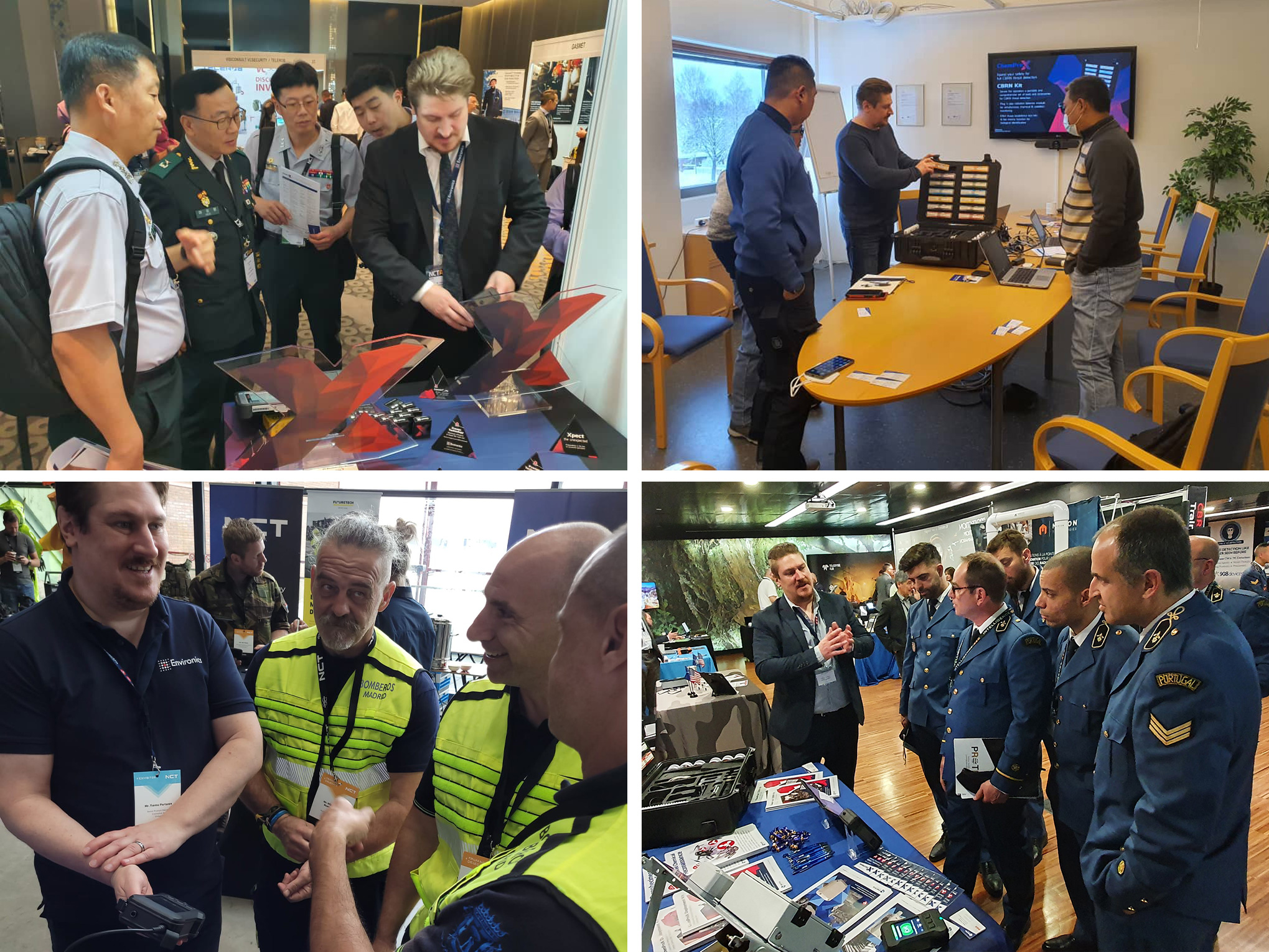 ChemProX, an Early Warning Chemical Detector Designed from the Beginning for Field Use
Customer Listening > Feedback Management > Customer Satisfaction
We would like to share a few examples of suggestions that were heard and put into practice to improve ChemProX's customer experience. Because only those who are on the field know its demands!
Language translation tools
A simplified Excel-table that could be shared to a 3rd party who could easily manage the language translation independently, without the need for editing lines of code.
Currently ChemProX's user interface has been translated into 5 languages (other than Finnish and English), because many times the device is more user friendly when operators can use it in their native language.
Automatic operation/task clock
In the CC software, the operation/task clock can be displayed and turned on when the operators leave for the mission.
Additional data sharing in unmanned applications
When ChemProX is mounted on a drone or robot, it is possible for the operator to remotely operate different devices in the group to see the trend information, as well as change of detection modes over radio data, for a dynamic 2-way communication.
Setup Assistant
Upon multiple requests to make setting up the detector network easier, the Setup Assistant was created, providing step-by-step instructions for establishing the detector network.
Setup Assistant as a Feedback Based Improvement
The Setup Assistant was implemented on June 2020 and works as an inbuilt guide to help users to utilize the most commonly used wireless communications. The Setup Assistant is located in the information menu and can be used for:
Configuring a Radio Data group

 

Accessing the ChemProX User Interface Program

 

Closing unnecessary connections

 
This kind of communication settings needs to be done only once unless there is need for changing connectivity methods or radio channels.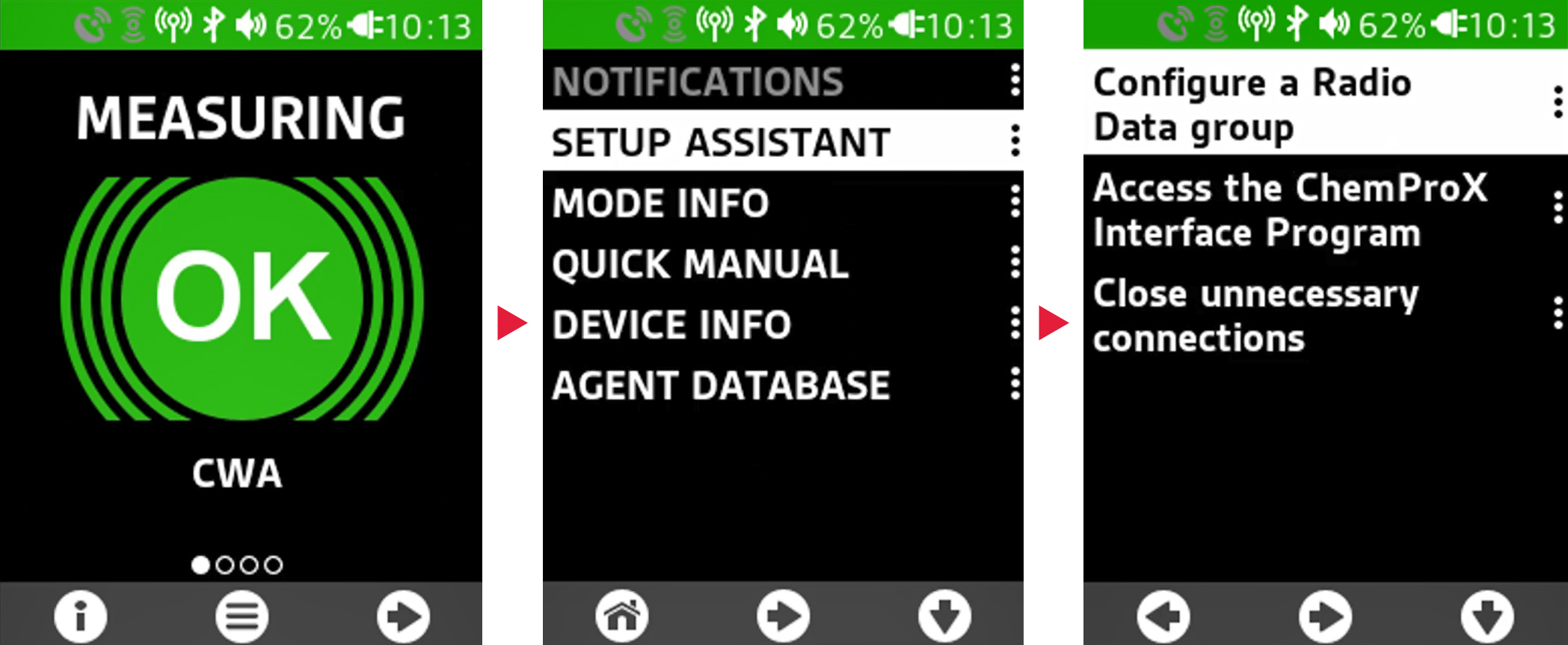 ChemProX, From Experts to Users
By conducting this constant active customer listening and productizing selected suggestions, Bertin Environics team has been able to develop a worldwide well known and acknowledged handheld chemical detector, scientifically reliable and easy to operate in the harsh environmental conditions in which is meant to be used. 
ChemProX's ruggedized shell makes it a MIL compliant CWA lightweight detector and therefore a top favourite for several defence organizations in 4 continents, whereas it's user friendliness, in-built SOPs and fast response make it irresistible for Hazmat first response units.