Tularemia (Francisella Tularensis) – UL, UL1, UL2
Known as the rabbit disease from Tulare-county. A very infectious bacterium that causes a zoonotic disease. Tularemia is highly prioritized in various states' Biological Weapons Programs. Natural based local and regional outbreaks are common.
Tularemia Biological Agent Description
Tularemia is a disease caused by the bacterium Francisella tularensis that can infect animals and people. Rabbits, hares, and rodents are especially susceptible and often die in large numbers during local outbreaks. People can become infected by bites of mites and deer flies, skin contact with infected animals, contaminated water drinking, inhaling contaminated aerosols or landscaping and agricultural dust. People could also be exposed in laboratory or as a result of a bioagent attack.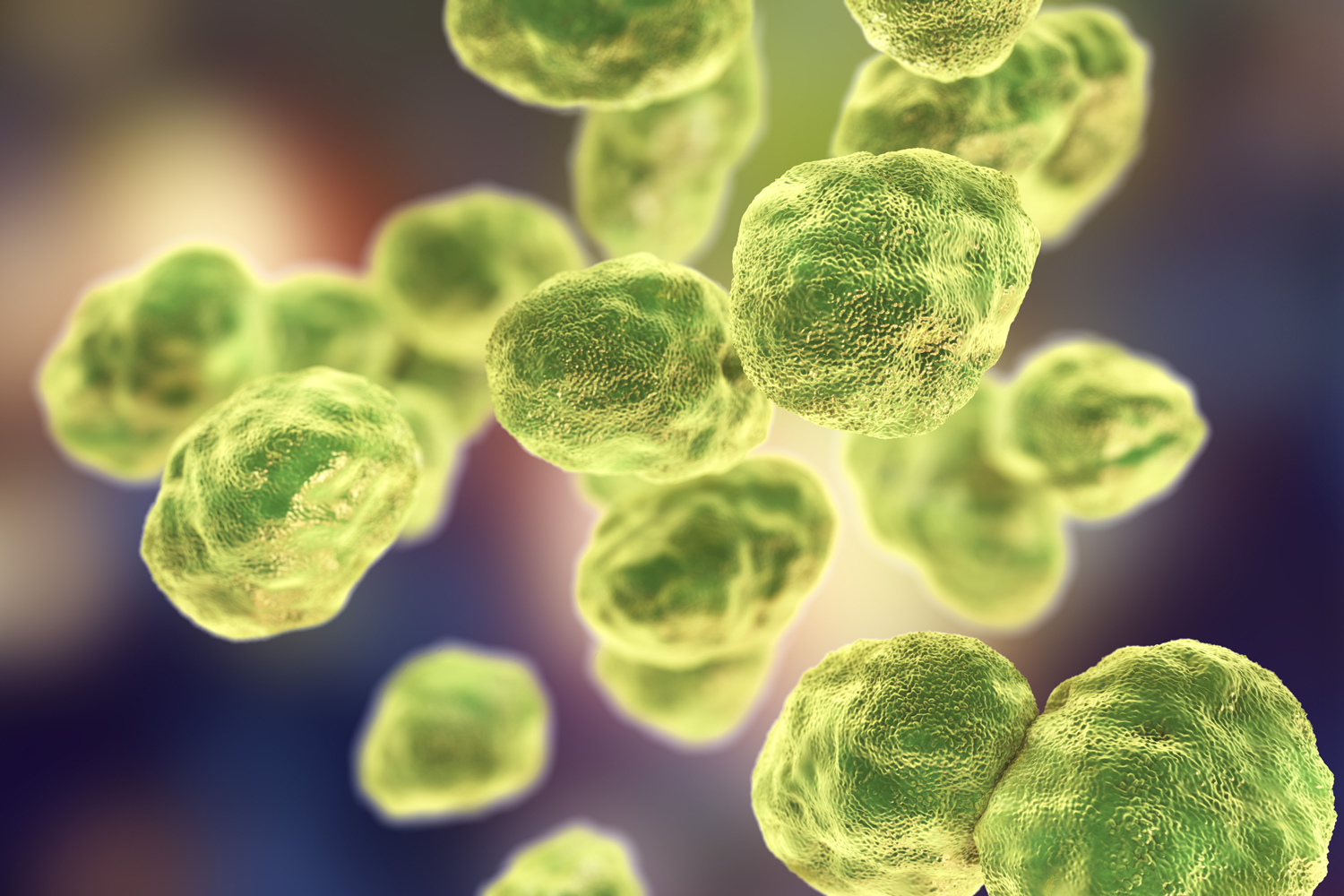 The bacterium that causes tularemia can enter the body through the skin, eyes, mouth, or lungs. Symptoms vary depending how the person was infected. Tularemia is highly infectious and only 10 to 50 organisms can cause disease. If the agent was used as a weapon, the bacteria would likely be made airborne for exposure by inhalation causing severe respiratory illness, if not treated. Tularemia can be life-threatening, but most infections can be treated successfully with antibiotics.
Tularemia bacterium remains viable for weeks in water, soil, carcases, and hides. It is resistant for months to temperatures of freezing and below and its stays for years in frozen rabbit meat.
Tularemia Historical Background
The bacterium tularense was accidentally discovered for the first time among ground squirrels in 1911 in USA by George McCoy. A few years later, in 1914, the first disease case in a human was reported.  In 1919 deer-fly fever was discovered to be the same as tularemia by Edward Francis. Edward's findings and infectious of the agent's characteristics led to studies of its potential as a biological weapon. The worst of these programs was Japan's army involuntary human experimentation by civilian, political and military prisoners during World War II.
Since over 100 years the bacterium has been recognised as a human pathogen and zoonotic disease. There are many cases in several parts of world, for example in 1940's in USA and in Soviet Union. This agent was given the highest priority in the offensive programs of the USA and USSR in the 1950' and 1960's since it is highly infectious and transmissible by aerosol, rendering it a potent biothreat agent.  Tularemia was one of several U.S biological weapons in the late 1960s, and all were destroyed by 1973. Soviet Union scientists allegedly developed a vaccine-resistant strain, which they tested as a biological weapon in 1982-1983.
The last decades have seen local and regional Tularemia outbreaks for example is Kosovo, Spain and Scandinavia.
Tularemia Usage
Soviet Union forces used tularensis to cause a tularemia outbreak against German forces shortly before the Battle of Stalingrad in 1942. This revelation on the use of a bio-weapon was reported by a former Soviet biological weapon scientist and Deputy Director Kanatzhan Alibekov (Ken Alibek).
USA made practical research using rabbit fever as biological weapon in 1954 at Pine Bluff Arsenal, Arkansas, an extension of the Fort Detrick program.
There are various possible ways that Tularemia could be used as a weapon, and aerosol release would cause the greatest adverse medical and public health consequences believes John Hopkins Bloomberg School of public Health. In 1970 the World Health Organisation – WHO reported that if 50 kg of aerosol form agent were dispersed over a city of 5 million, there would be an estimated 250,000 incapacitating casualties including 19,000 deaths.  It was estimated that 3 to 5days after the dissemination there would be a large number of cases non-specific fever illness (incubation time 1-14 days). On the following days and weeks there would be a significant development of cases of bronchitis. Without antibiotic treatment, these could progress to respiratory failure, shock and death.
Three researchers from Boston Medical Center were accidentally infected with tularemia after failing to follow safety procedures in 2004.
Tularemia Transmission & Dispersion
Tularemia bacteria is highly infectious and can enter body in almost every way. Maybe the most common way is to enter to the human body via deer flies and mites' bites through the skin. The bacterium can also be transmited by handling sick and dead animals like rabbits. Also, hunting and skinning the infected animals can also spread the agent. Water can become contaminated with the bacteria too, through contact with an infected animal. Transmission of tularemia from person to person has not been reported.
Tularemia Exposure Symptomology
Tularemia is a rare disease, and the symptoms can be mistaken for other more common illnesses. The signs and symptoms vary depending on how the agents enter the body. Illness ranges from mild to life-threatening. The illness incubation period is 3 to 5 days (range 1 -21 days). General signs and symptoms are fever (can be high as 40ºC), chills, headache, malaise, fatigue, anorexia, myalgia, chest discomfort, cough, sore throat, vomiting, diarrhea, and abdominal pain.
Mites and deer flies and dead animals transmitted forms of tularemia symptoms are regional lymph glands swelling, usually in the armpit or groin.
If the bacteria enter through the eyes, the symptoms include irritation and inflammation of the eye and swelling of lymph glans in front of the ear.
Eating and drinking contaminated food and water can cause sore throat, mouth ulcers, tonsillitis, and swelling of lymph glands in the neck.
The most serious is to get the bacterium in to body via breathing dust or aerosols. This can also occur in other forms when these are left untreated and the bacterium spread through bloodstream to the lungs. The symptoms are cough, chest pain and difficulty breathing.
Tularemia Treatments
There are various antibiotics to treat tularemia. The treatment usually lasts 10 to 21 days depending the stage of the illness. A vaccine for tularemia is under review due to safety and stability and is not currently available in every country.
Response & Protection Actions Against Tularemia
Personal protection equipment should be worn when handling potential tularemia contaminated or infected patient, material, equipment, animals, blood, body fluids, secretions etc. The mask will protect eyes, nose and mouth. A protection suit will prevent the agent to enter to body via skin.
Washing hands and changing gloves after previous mentioned potential sources will protect and avoid cross-contamination and pathogen transmission.
Tularemia is rather easily decontaminated by heating at 38 ºC or above for 2 to 3 minutes.  For surface decontamination the commercial bleach or 1:10 dilution of household bleach and water is considered. After 10 minutes 70% alcohol can be used for further decontamination and to reduce the bleach's corrosive action.
Did You Know?
Tularemia got the name from the county name, where it was first time found – Tulare county, California USA.

Ricin Toxin Fact Box
| | |
| --- | --- |
| Agent type | Bacteria |
| Infectiousness | High |
| Person-to-Person | No |
| Incubation period | 1-21 days |
| Infectious dose (aerosol) | 10 – 60 bacterial |
| ENVI Assay Sensitivity | 5 x 105 cells/ml sample buffer |
| Lethality | Untreated 35%, treated 1-3% |
| Therapy | No vaccine, antibiotics |
ENVI Assay System
Bertin Environics' ENVI Assay System bio defence tests is the ideal tool for provisional identification of Biological threats. These high quality and proven tests for early detection are the most compact immunoassay "lab-in-a-box" in the market.