Product
ChemProDM
Industry leading CWA (Chemical Warfare Agents) and selected TIC (Toxic Industrial Chemicals) detection in a rugged shell.

Compatible with EnviScreen Operix 2020, a CBRN Monitoring System Software Solution.

Simple maintenance and low lifecycle costs.
Ideal for Vessels and CBRN Reconnaissance Vehicles
ChemProDM is a reliable and fast chemical detector module for mobile applications, where a local user interface and built-in rechargeable battery are not needed.
ChemProDM uses the Open Loop IMS technology to detect and classify Chemical Warfare Agents (CWAs) and Toxic Industrial Chemicals (TICs), and can be easily integrated into naval ships or maritime vessels CBRN protection systems, as well as to both armoured CBRN scout vehicles, or light CBRN reconnaissance solutions.
Benefits
Why Choose ChemProDM
Industry leading sensitivity in CWA and TIC detection

Low cost CR-system with add-on Radiation Module and Remote Alarm Unit.

Compact size with robust design

No need to use sieves packs or dopants only simple dust filter

Flexibility and easy integration

Designed to be used in conjunction with remote alarm unit or external computer system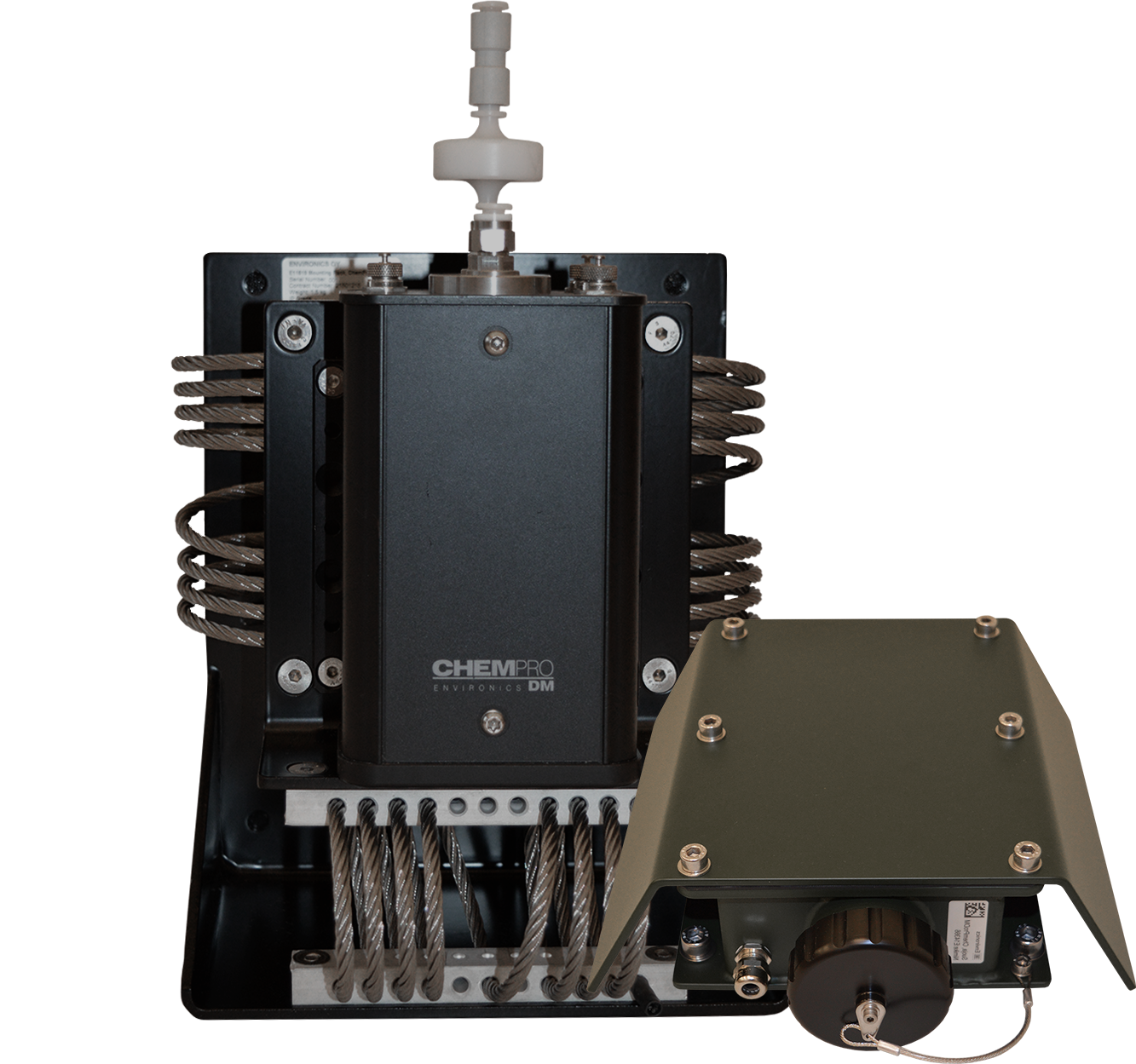 Product
Applications
ChemProDM is designed in a rugged housing to endure harsh and demanding environmental conditions. It has been integrated into over 100 fixed ship CBRN systems installations and over 50 reconnaissance vehicle systems.
| | |
| --- | --- |
| Size | Appr. 175 x 110 x 63mm (7"L x 4"W x 2"D) without external filter |
| Weight | Approx. 1,2 kg (42 oz.) |
| Detection technology | Continuous Open-loop IMS sensor with additional sensors |
| Detection Libraries | Wide range CWA and TIC |
| Power | 9-36VDC or 110-250VAC with optional mains power supply |
| Communication | RS-232 / RS-485 |
For full specs