Product
ChemProRDM
Expands the capabilities of standard ChemProDM to full CRN detection.
Ideal for Vessels & Armoured Vehicles
The ChemProRDM is an optional module for the ChemProDM, enabling detection of gamma and X-ray radiation.
The current dose rate, the accumulated dose reading, and alarms are indicated on the display of remote alarm unit.
Benefits
Why Choose ChemProRDM
Fast response time for detection of gamma and X-ray radiation

Data display when combined with Remote Alarm Unit

Compact size with robust design

Flexibility and easy integration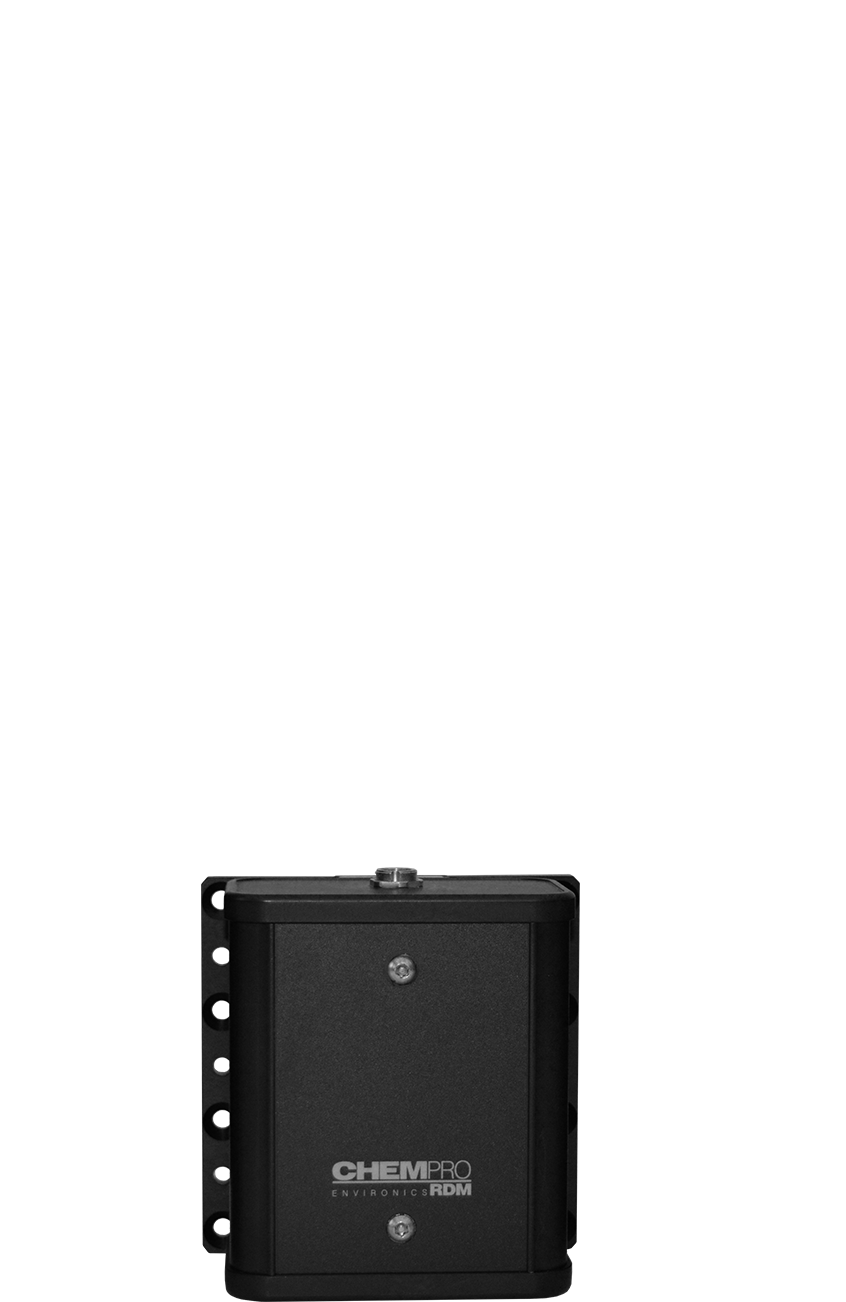 Size

Approx. 121 x 110 x 63 (5"L x 4"W x 2"H)

Weight

Approx. 1kg (35 oz.) with wall mounting bracket

Detected Radiation

Gamma and X-ray radiation

Detection Technique

Geiger-Müller tube

Dose Rate

0.04 μSv/h to 100 mSv/h

Energy Range

From 50 keV to 1.3 MeV

Response Time

Fast mode 2,5 seconds
Normal mode 3 min. at ambient radiation levels

Power Source

Uses the power of ChemProDM