Only Fictional Heroes
Accomplish Missions Alone
ChemProX handheld chemical detector is a contemporary tool. Thus, it provides a simple, smooth and effective experience. Operators are not alone in the field, so shared real-time location and detection information are crucial for successful missions.
Xpand Your Safety
ChemProX belongs to a new generation of chemical detectors, so, it allows for full situational awareness during field operations.
It features a built-in simulation training mode and an embedded chemical database with operational instructions.
As a result, ChemProX enables any team to detect and classify CWA's and TIC's.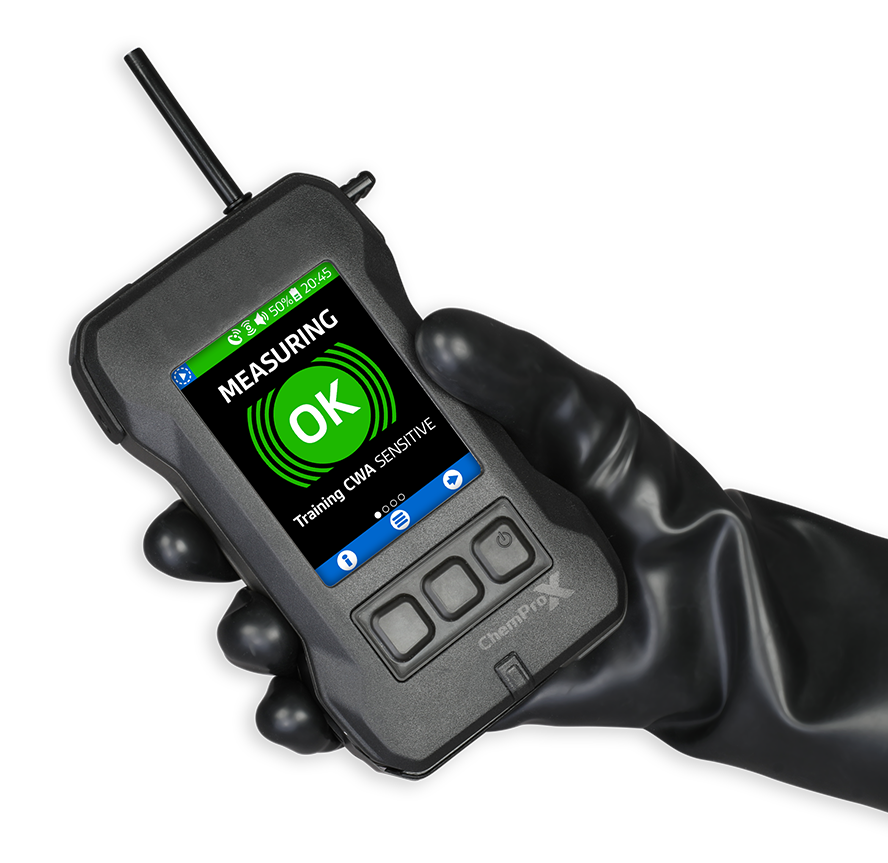 Benefits
Why Choose ChemProX
Wide range of detectable CWAs & TICs

Wireless network connectivity

Built-in GPS and group location

Simulation training mode

Chemical database and instructions

Optimized usability

Lowest maintenance costs in its class

UAV & UGV use without integration
Size

Approx. 160 x 100 x 50 mm (6.3"L x 3.9"W x 2"D)

Weight

Approx. 770 g (27 oz.) (w/Li-Ion battery)

Detection Technology

Orthogonal detection using:
Open-loop (aspirated) IMS cell
Multiple semiconductor sensors

Detection Modes

CWA, TIC

Training

Built-in training mode

Connectivity

WLAN, WPAN, Radio Data
USB memory stick
Ethernet (optional accessory)
Up to 10 device per group with radio data

MIL Standard Compliance

MIL-STD-810G, MIL-STD-461G, MIL-STD-1275D ( full list of conducted tests available on request)

Dust & water resistance

IP67, MIL-STD-810G
For full specs