Product
EnviScreen Operix 2020
Sophisticated CBRN sensor networking & monitoring system software.

Designed to meet requirements of different CBRN monitoring applications.

Complete solution for CBRN monitoring, reporting, training and system maintenance.
CBRN Dedicated System Software
Compared to the generic software's provided by numerous system integrators, EnviScreen Operix 2020 completes Environics CBRN System by offering application targeted tools for CBRN situation monitoring, operator guidance, operator trainings and system maintenance.
Benefits
Why Choose EnviScreen Operix 2020
Real-time situation overview and sensor management from multiple locations

Integrated scenario planning & simulation tool

Automatic notifications from system preventive and immediate maintenance needs

Scalable software – meeting specific customer requirements cost effectively

Secured, reliable data communication utilizing SSL/AES encryption

Compatible for wide range of CBRN sensors & measurement devices

BWA and CWA/TIC detection optimization service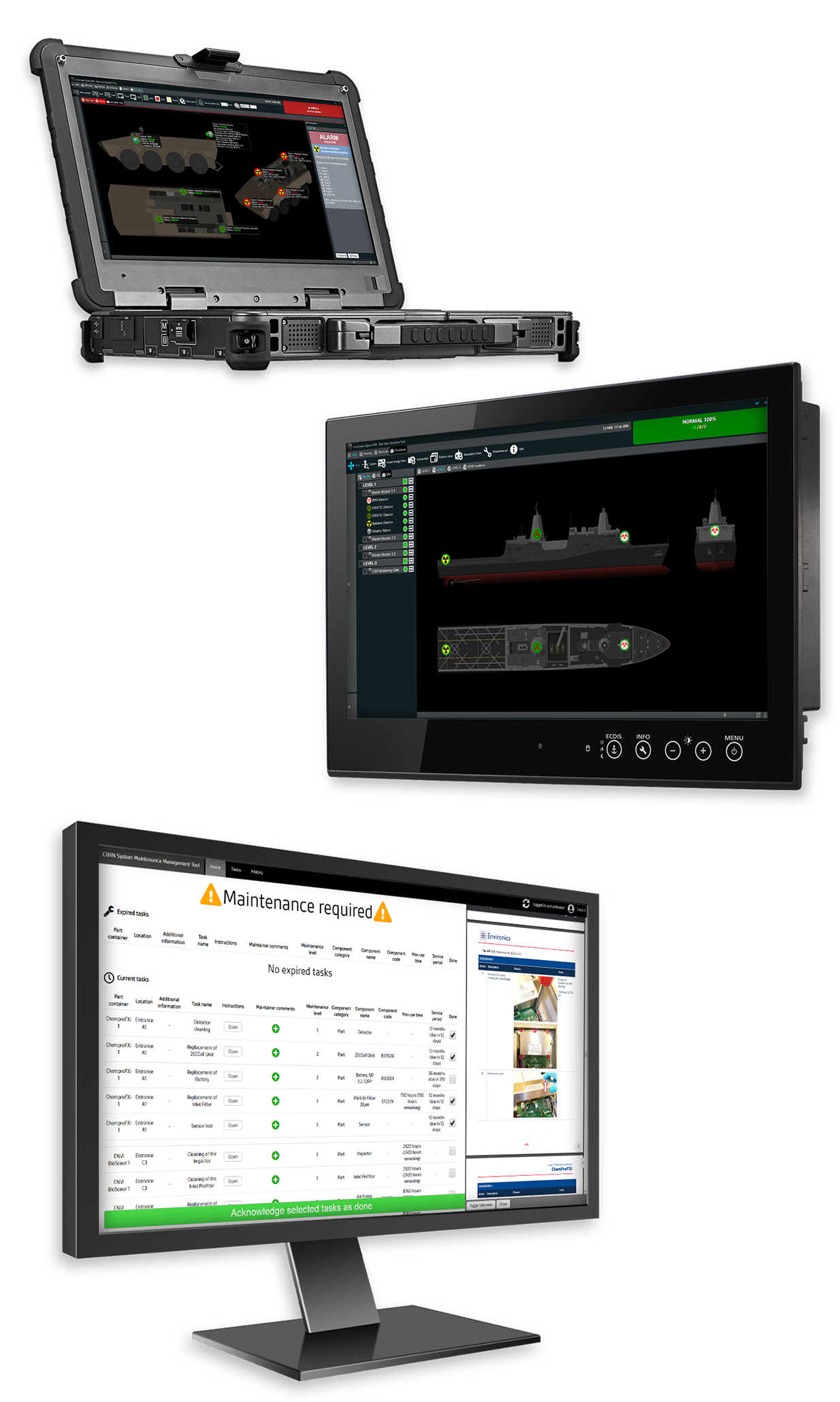 Product
Applications
EnviScreen Operix 2020 is designed to meet operation and CBRN system requirements in different type of monitoring applications.
Training

Integrated CBRN scenario planning & simulation tool

Reporting

Web Reporting Service for CBRN alarm report generation and printing
Mission recording for data collection in vehicle and tactical applications
NATO ATP-45 reporting and AEP-45 procedures for display of CBRN hazard information

Maintenance

System Maintaining & Service Tool notifies for system preventive or immediate maintenance requirements

Security

Secured, reliable and fast communication methods for wired and wireless solutions by utilizing TLS/AES encryption
Foll full specs