Application
Solutions for Radiological Detection & Identification
Exposure to harmful radiation levels can have a devastating health impact.
It can result in immediate effects when delivered in large amounts over a short period of time, or in cancer developed years later.
Radiation threats can be divided into nuclear based threats (like nuclear weapons and nuclear power plant accidents), and radioactive material-based threats (like dirty bombs, or orphan sources). The presence of this kind of threats won't be easily noted until trained personnel with specialized equipment arrives to the scene.
Environics provides a range of high performance and versatile solutions for spectrometric radiation monitoring, ranging from mobile, fixed, and portable solutions.
The equipment consists of highly sophisticated expert tools, designed to be used by everyone, providing real time radiological information, in a clear and easily understandable format.
Application
Usage Scenarios
Orphan or multiple source location

Nuclear power plant accidents

Detect smuggling of radioactive material

Detect dirty bombs

Distinguish ionizing from non-ionizing radiation

Monitor of medical facilities

Border control activities
Radiological Detection & Identification
Environics' solution is based on sensitive inorganic scintillator crystals coupled with photo multiplier tube, multi-channel analyzer and computer with analysis software. This combination is able to create signals which are suitable to reconstruct energy spectrum of the detected photons. The energy spectrum is the key information in gamma spectroscopy. The accuracy and resolution of the detected energy determines the accuracy of the instrument.
Our devices use high quality scintillation materials to achieve good energy resolution. Natural background of K40 isotope and internal impurities of the scintillator are used to maintain energy stability of the instrument. Automatic energy stabilization, effective use of spectral information, identification algorithms, spectral databases and the ability to control data flow between remote units, databases and reachback center key features of our products.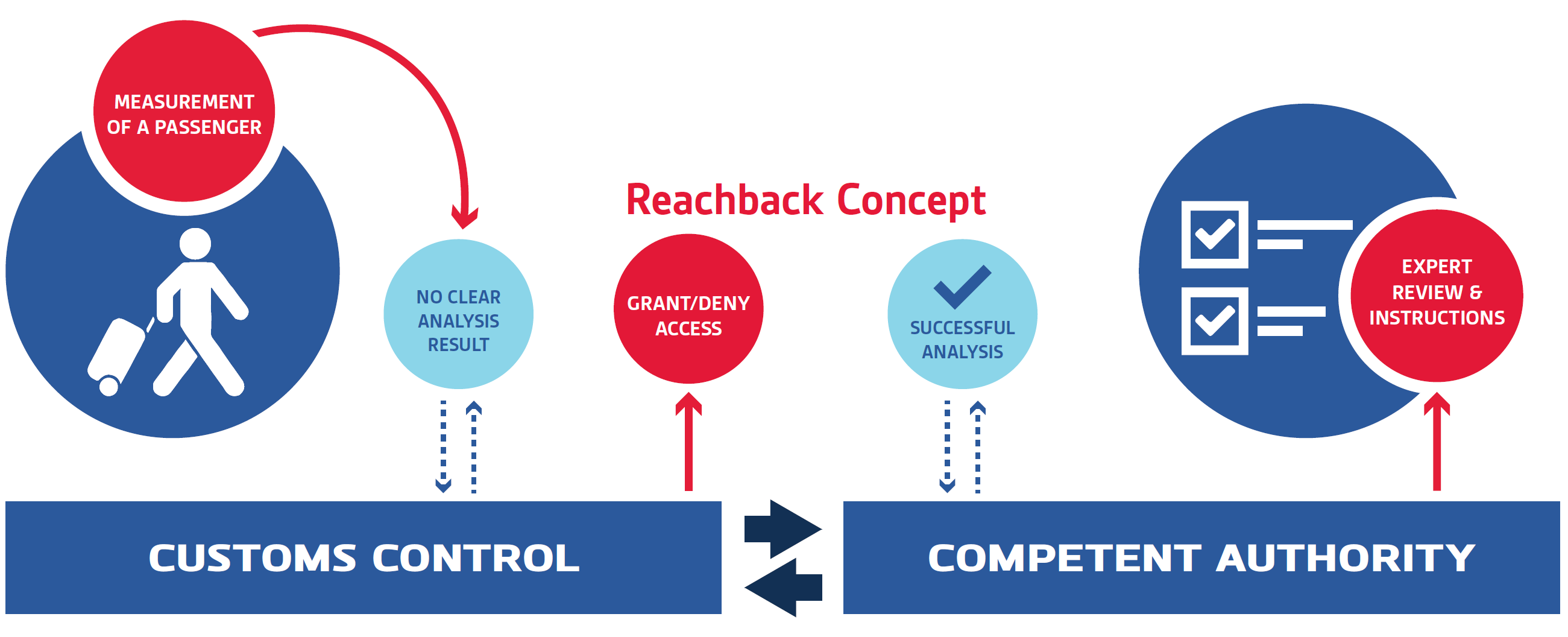 Reachback Solution
In Reachback Solution all detectors support wireless data transfer methods, used to transfer the measurement data to experts, for more in-depth analysis.
Using the unique reachback data transfer it is possible to verify threat rapidly and provide immediate instructions for action.