Application
Shelter CBRN Monitoring
Experienced supplier with over 200 stationary CBRN system installations
CBRN Solution with in-house COTS products for various shelter categories
Scalable and modular system architecture with connectivity and redundancy
Shelter CBRN
Monitoring Solution
The scalable and modular X-System Solution extends from independent small blast proof, gastight nuclear shelters to large automated and networked underground facilities. It can be complemented with indoor air quality sensors, perimeter protection systems and portable CBRN instrumentation for verification and further analysis.
Benefits
Why Choose X-System Shelter CBRN Monitoring
Scalable, modular and redundant system solution designed with proven CBRN expertise

Integrated cutting edge CBRN system from one supplier

Full life-cycle support with maintenance and advanced training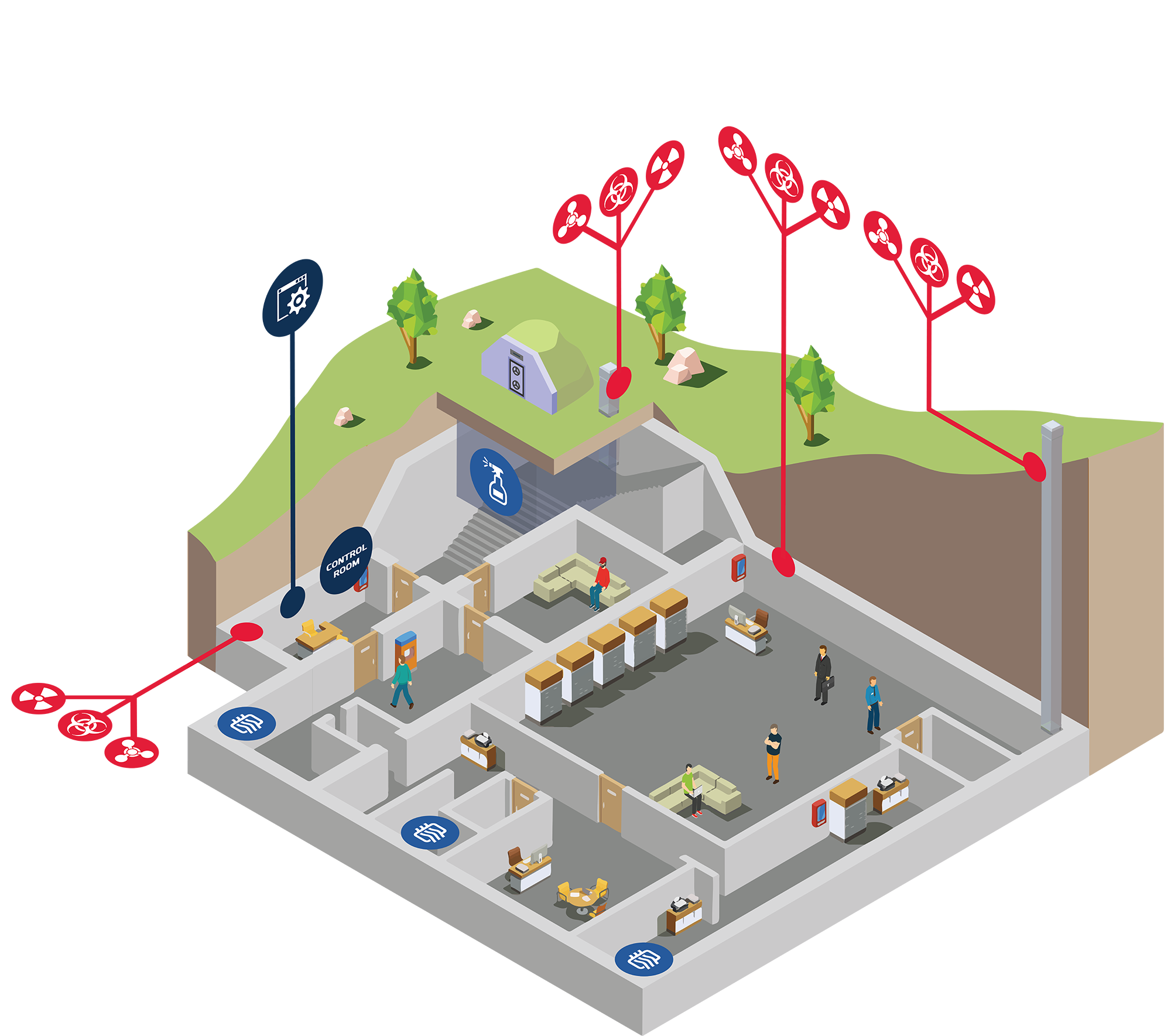 CBRN Protection System for All Shelter Categories
Shelter types range from VIP facilities and command centers to public and private facilities. With its proprietary chemical, bioaerosol and radiation detectors and system software, Environics serves all shelter categories in military and civil defense.
From a CBRN monitoring system point of view, it is essential to understand how the various aspects of safety are connected in different shelter classes. In order to link a CBRN monitoring system to the total security concept, the following matters shall be taken into consideration: shelter categories with desired protection levels and functional modes, threat scenarios, procedures and countermeasures during emergencies, networking and communication of real-time situation to stakeholders.