Application
Tactical CBRN Area Monitoring
In Armed Forces, the real-time CBRN situational awareness is critical for risk assessment and the tactical and operational decision making in domestic and international operations. The troops' operational power is vulnerable to both intentional and accidental releases of CBRN agents.
Environcs' Tactical CBRN Area Monitoring System – or EnVision GOSSAMER – provides a mobile and wireless CBRN surveillance network deployable in tactical configuration, adding significant value to force protection and crisis management.
The Tactical CBRN Area Monitoring solution serves a variety of situations and scenarios.
With its integrated CBRNW sensor nodes and Command & Control Post, the EnVision GOSSAMER is designed to fulfill Military Special Forces' operational needs, providing also additional surveillance and reporting capabilities. This information increases the operators' situational awareness and supports their decision-making abilities, even in critical circumstances.
Benefits
Why Choose Tactical CBRN Area Monitoring Systems
Rugged, modular and mobile system with fast field deployment (setup in 5 min / station / 2 soldiers)

Advanced system software providing real-time CBRN situational awareness and reporting tools for threat management

Battery powered system for 72 hours of continuous, unattended use even in harsh, freezing conditions

System conceived with proven CBRN expertise

Readiness for integration to 3rd party command systems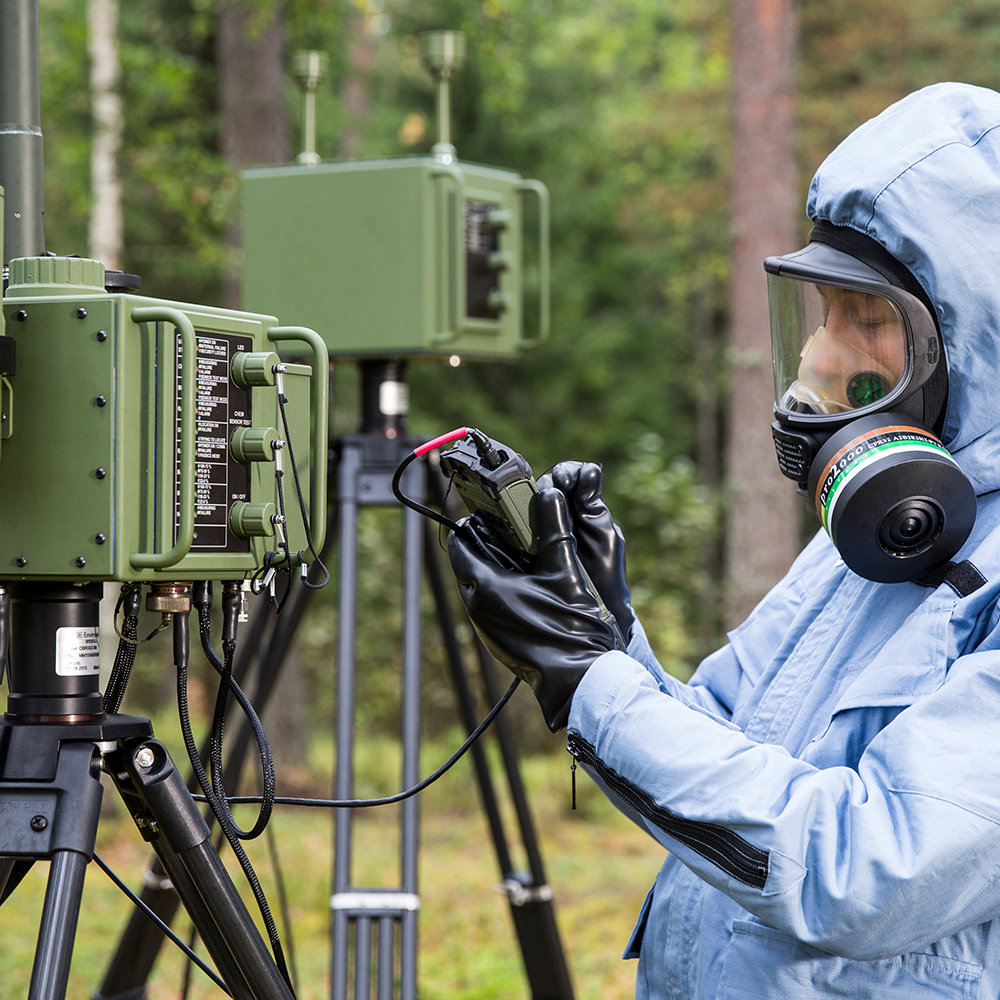 Application
Usage Scenarios
CBRN accidents

CBRN terrorist attacks

CBRN military missions

National and international crisis management

Surveying and marking perimeters of hazardous areas

Support for civil authorities