Application
Unmanned Chemical Reconnaissance
ChemProX can easily add chemical detection capability to your drone or robot
Adequate situational awareness and actionable intelligence are crucial for mastering an evaluation, without compromising the safety of the team. Unmanned Ground and Air Vehicles such as robots or drones can be an essential tool for reconnaissance and emergency response missions.
Out of the box solution for integration onto your drone or robot
ChemProX is easily and quickly mounted onto Unmanned Air Vehicles and Unmanned Ground Vehicles, without external hardware or software: everything essential — from powering to interfacing, and data transmission — is built-in, and chemical detection capability can be added to remotely controlled applications within minutes.
Detection information is easily accessed via a web browser based interface program, allowing for efficient area surveillance of wide areas, in applications that are deployable within a few minutes. Furthermore, ChemProX chemical detector is also suitable for seamless 3rd party integration to the unmanned vehicle control system interface.
Benefits
Why Choose ChemProX for Unmanned Chemical Reconnaissance
Platform independent

Simple and easy integration

Deployable within minutes

Dynamic communication for remote detector control

Built-in powering, interface, and wireless communication

Increased situational awareness

Full life-cycle support
Application
Unmanned Chemical Reconnaissance Users
Easily deployable chemical detection capability for drones and robots used for field surveying by:
Reconnaissance teams

HAZMAT responders

Fire rescue teams

Special forces

Bomb squads

Military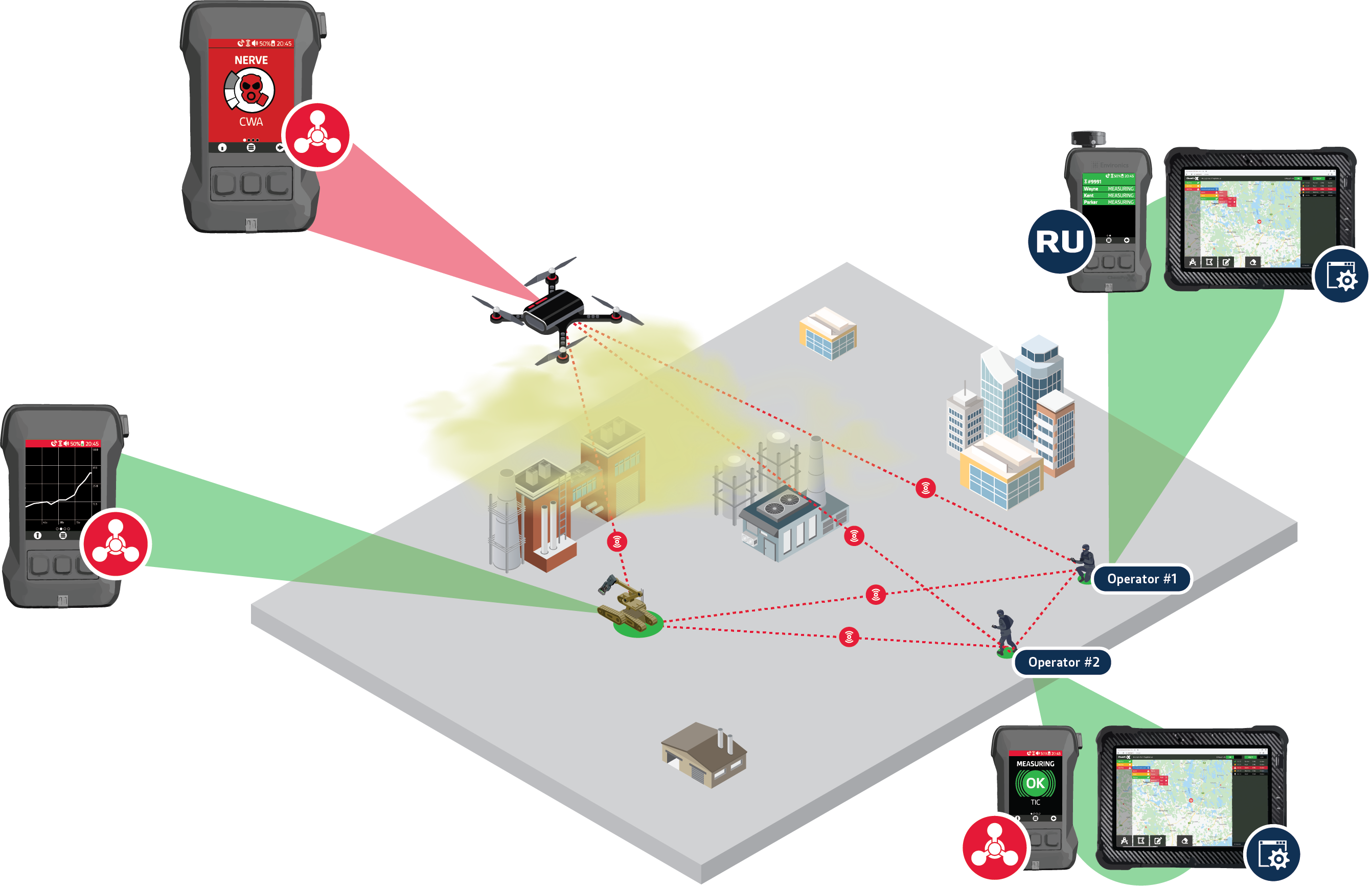 ChemProX Deployment Kit
Dynamic 2-Way Communication for Remote Detector Control
Allows for a quick mounting of ChemProX chemical detector onto any type of unmanned vehicles.
Easily scales ChemProX usability based on the mission's requirements.
Number of detectors in operation is easily increased with built-in wireless capabilities.
The detector is not physically tied to separate system or electronics, allowing for handheld usage.