Join the #EnvironicsTeam
Are you the next new talent in our team?
Environics Oy is a leading developer of CBRN detection devices and systems, which are used to measure Chemical, Biological, Nuclear and Radiation (CBRN) substances. Our team including over 60 in-house talents together with our partner network is operating in more than 50 countries. Our main customers are military and civil authorities and industrial companies.
We are looking for a
Software Engineer
to join our four-person inhouse development team. Your responsibility would be to develop our measurement device and related systems software products together with the team. Our tech stack mostly revolves around Java and JavaScript and experience on them would be appreciated.
We can offer:
Flexible working hours with Option for remote work
Suitably challenging projects in the interesting and unique domain field of CBRN protection
Laid-back atmosphere in a multidisciplinary working environment
We are looking for someone with:
Spontaneity and self-management skills
Communication and collaboration skills and sufficient English language skills
Ability to learn new techniques and comprehend existing codebases
Some experience on full-stack development with Java and JavaScript
Familiarity with GIT or other version control system.
If that sounds anything like you or someone you aspire to be, please do not hesitate to contact us. We are open for both new comers to the industry as well as more seasoned professionals. Degrees are certainly appreciated, but by no means a necessity.
Our head office is located in Mikkeli, but fully remote work is possible too.
Applications and request for additional information can be send to the team manager Mikael Torvinen by email: mikael.torvinen(a)environics.fi
Please send your application with CV by the 10th of December 2021.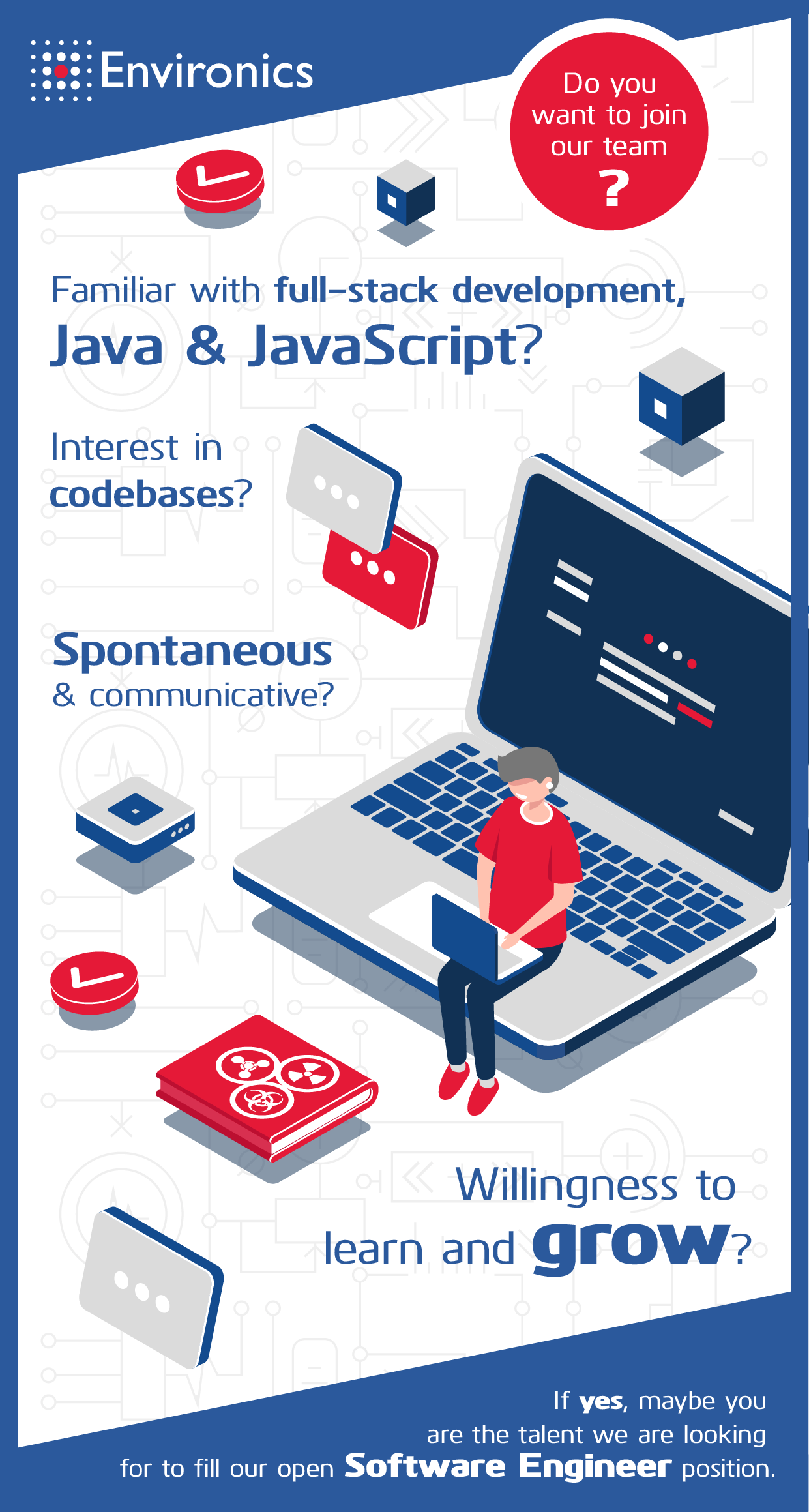 Open Application
At Environics, we are constantly looking for new talents to join our team. If you believe you have the right profile to enrol into the CBRN business, share your best soft and hard skills with us, and we will return to you if we have a vacancy available in the future.