If you are working in the Armoured Vehicle manufacturing industry, and looking for tackling Chemical and Radiological threats, Environics is the partner you were wishing for.
We offer you a compact, credible and reliable turnkey solution, based on an over 30-year experience of design, development and integration of CBRN systems.
Environics provides full life-cycle support for its solutions, from need assessment and system design, to maintenance, upgrades, and re-acquisitions.
On the battlefield, the concepts translate into early warning, control of CBRN filtration, and support for decision making.
What does our robust solution include?
System design based on customer needs
Project management
Engineering support for all of our products
Documentation & installation support
Operation and maintenance training
Service Agreements
In addition, we can also provide fully comprehensive CBRN systems to Armoured Reconnaissance Vehicles.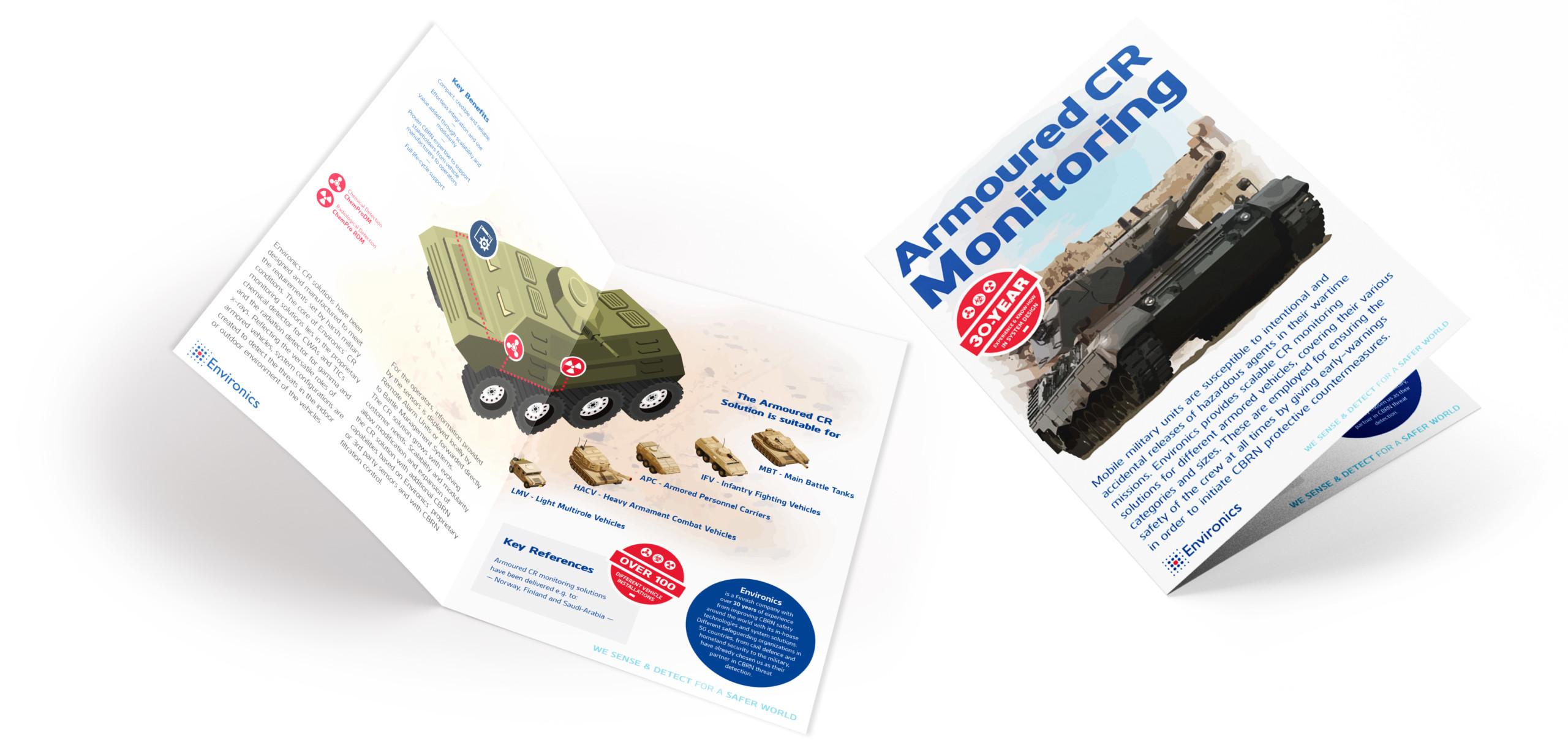 Download the Application Note now, and discover how you and Environics can combine efforts in creating CBRN protected top-class vehicles for military missions!
Download Application Note Now!