ChemProX can be easily integrated and used for chemical reconnaissance with Unmanned Aerial Vehicles and Unmanned Ground Vehicles.
Environics new generation handheld chemical detector ChemProX allows for detecting and classifying chemical agents.
Featuring a built-in interface for detection information and geolocation, it doesn't require any additional software installation.
What are the benefits of selecting our solution for chemical detection integration into UAVs and UGVs?
Simple and easy integration
Deployable within minutes
No separate software integration required
Wireless communication between device and operator
Engineering support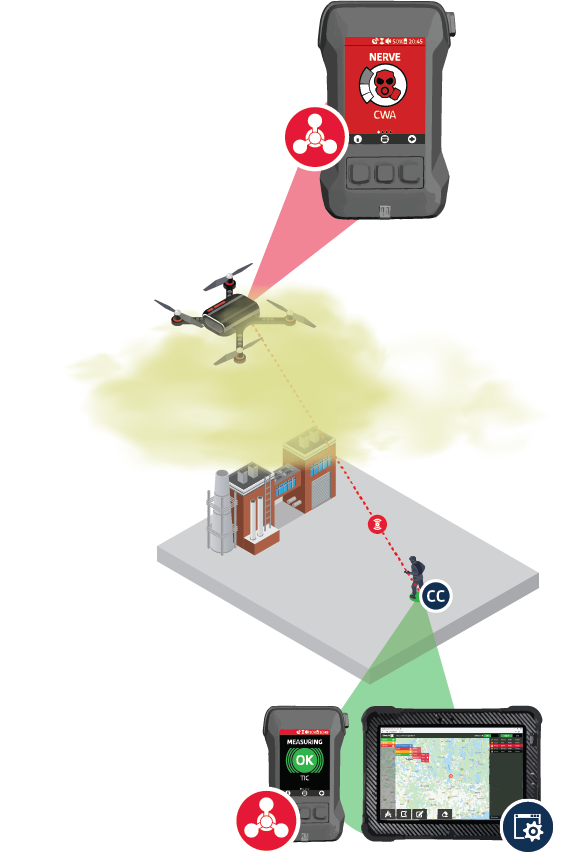 Download Application Note Now!