Fire Boat CBRN Monitoring System Training
A team of CBRN specialists composed by Training Manager Toni Leikas, Solution Manager Juha Väisänen, and Service Engineer Timo Laamanen, conducted three times the 1-day Fire Boat CBRN Monitoring System training for the Hong Kong Fire Services Department.
The training involving over 40 operators, focused on user training — for ensuring knowledge and proper usage of the system components — tactical training — for usage during CBRN incidents and crisis management — and finally user maintenance.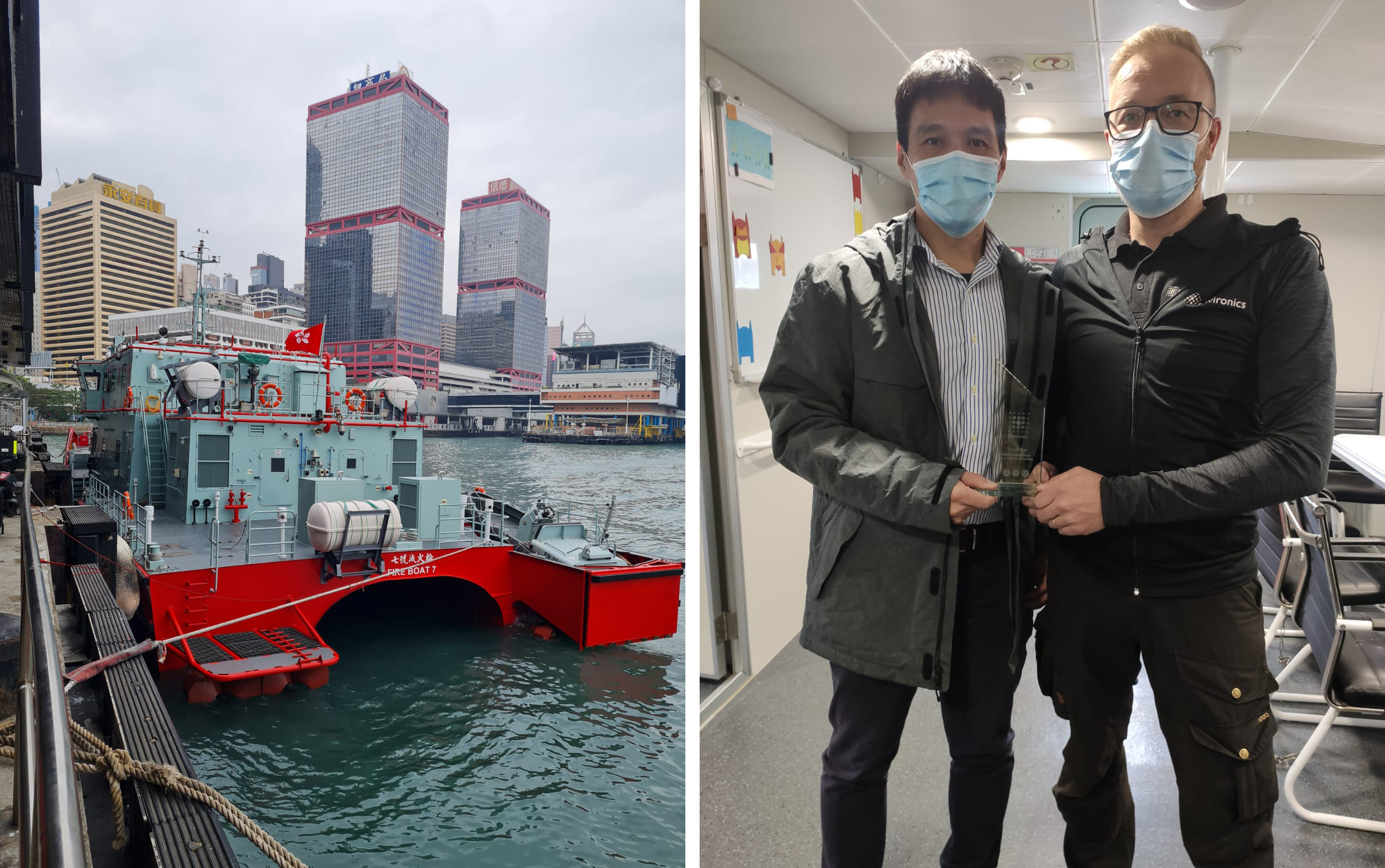 About Environics & CBRN System Training
The CBRN System Training consists of products' Basic User Training and Practical Training modules. The content and durations are always planned according the CBRN system platform and environment with the customer. The CBRN System Training consists of basic knowledge of CBRN threats, system components' hands-on training, the system's step-by-step guidance and practical use of, without forgetting User and Unit Level preventive maintenance actions. CBRN System Train-the-Trainer aspect is included in the training content when the audience consists of organisation's instructors.