CBRN units of the State Emergency Service of Ukraine (SES) received further ChemPro100i chemical detectors to enhance response to potential chemical hazard emergencies, in different regions around Ukraine.
On November 26th and 27th, a ChemPro100i user and maintenance training was held in Kiev. Environics Training Manager Toni Leikas was on the scene, hosting and conduction the activities together with Environics local partner – Star Technology LLC.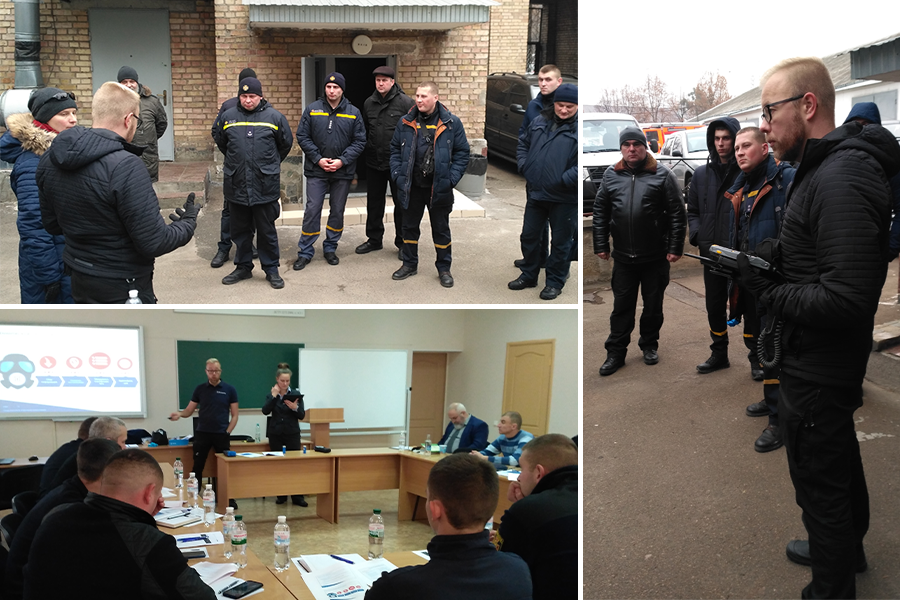 During the training, participants gained insights on the practical use of ChemPro100i handheld chemical detector and were entitled to official certification.
This latest delivery of ChemPro100i detectors was part of the International Assistance Project between the German Federal Office of Civil Protection and Disaster Assistance, the Ukrainian State Emergency Service and the State Border Guard Service and was funded by the German Ministry of Foreign Affairs.
Environics has delivered over 200 chemical detectors to several authorities in Ukraine in recent years to fight against chemical threats.
The ChemPro100i is a handheld detector for field detection and classification of Chemical Warfare Agents (CWAs) and selected Toxic Industrial Chemicals (TICs). It provides industry-leading sensitivity and false alarm rejection in the most user friendly and low maintenance package in its class.
Read more about ChemPro100i.