Training Manager and CBRN Specialist, Toni Leikas together with Product Manager of Handheld Chemical Detectors Mika Saarinen, conducted a successful 3-day training for members of Belgian Defense Forces.
The training was hosted at Environics Oy's headquarters in Mikkeli, Finland, from 26th to 28th of April, and focused on Maintenance Training Levels 1-3 of ChemProFXi and ChemProX.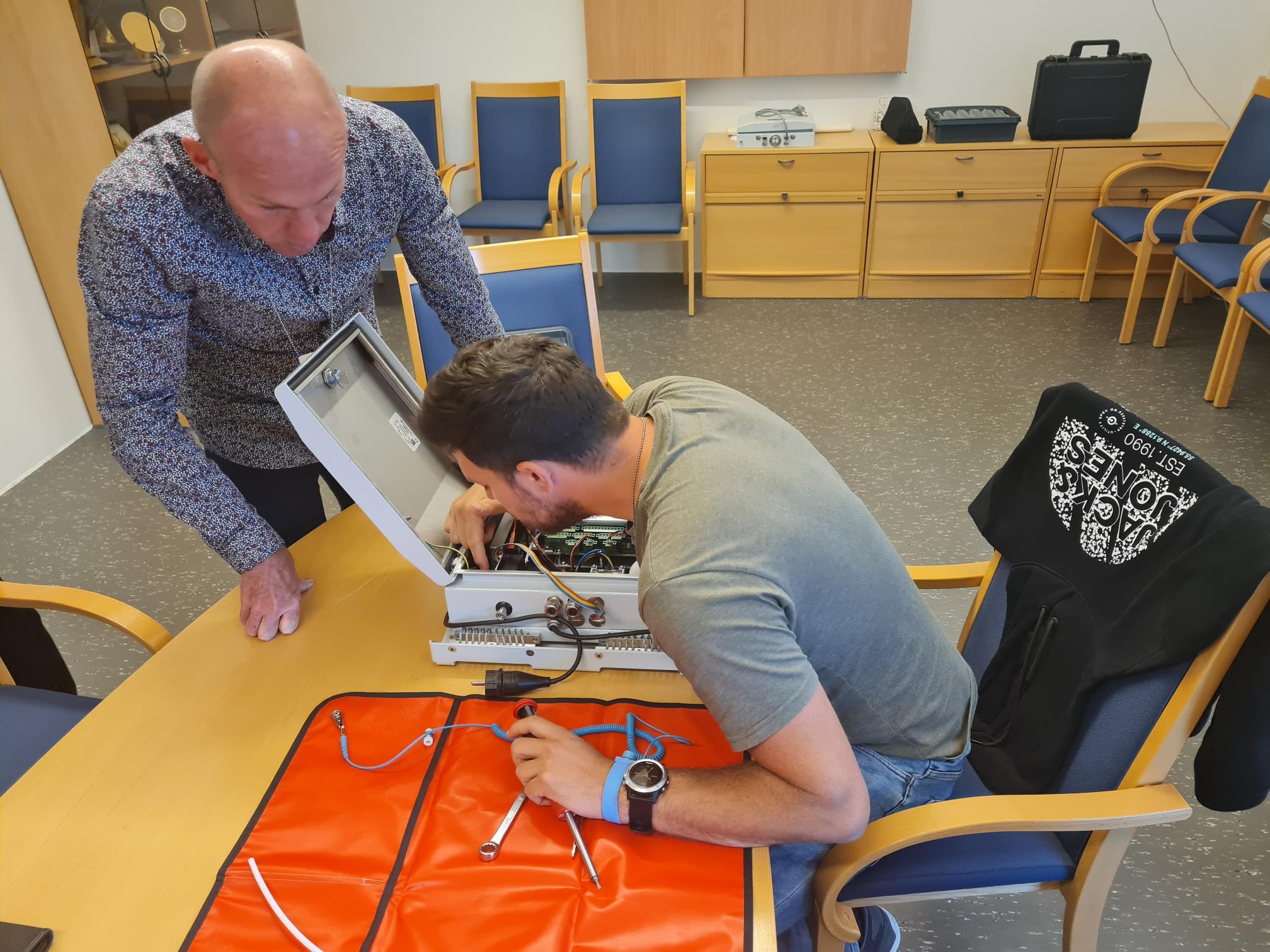 According to Training Manager Toni Leikas, the "students" were very professional and interested on the maintenance tasks and on understanding trouble shoot processes.
From Virtual Training to Reality
It is notable to mention that this maintenance team from the Belgian Defense Forces has previously attended a virtual training on ChemProX, which provided them the basic knowledge on how to operate the device.
This face-to-face session served as a skill reinforcement, that went into a more advanced and practical level of understanding in detail all the latest features of ChemProX, with special focus on the potential of the training mode and in-built software.
Customer Feedback Matters
After the training completion, the atendees are invited to fill a feedback survey designed to evaluate both training content and to monitor the participants' satisfaction, in accordance with Environics ISO 9001: 2015 and ISO 14001: 2015 certification.
Stating that this was a successful training is based on a 5/5 feedback score for the following topics:
The training objectives were clearly defined.
The covered topics were relevant to me.
The content was organised and easy to follow.
The training experience will be useful in my work.
The trainer was knowledgeable on the training topics.
Training objectives were accomplished.
I will recommend these trainings to others.
When questioned about how this training was going to affect the atendees daily work tasks the answers revealed a positive effectiveness level:
"It's going to help me to do a better job and help our clients better in the future."

"It will give me an extra support of understanding possible problems with devices if they occur."