Bertin Environics devices — ChemProX and RDM (Radiation Detection Module) — were utilized in the Defense Threat Reduction Agency's (DTRA) fifth annual Chemical Biological Operational Analysis (CBOA) field experiment at Camp Dawson, in West Virginia, on May 9th 2023.
Our local dealer HDT Global installed Bertin Environics devices and other partners' equipment on the HDT Hunter WOLF as they demonstrated the CWA/TIC detection and identification, radiation detection, radioisotope identification, communications and decontamination capabilities of the Hunter WOLF unmanned ground vehicle.
During this event, members from the US Joint Forces receive instruction from technology developers on experimental counter-WMD technology.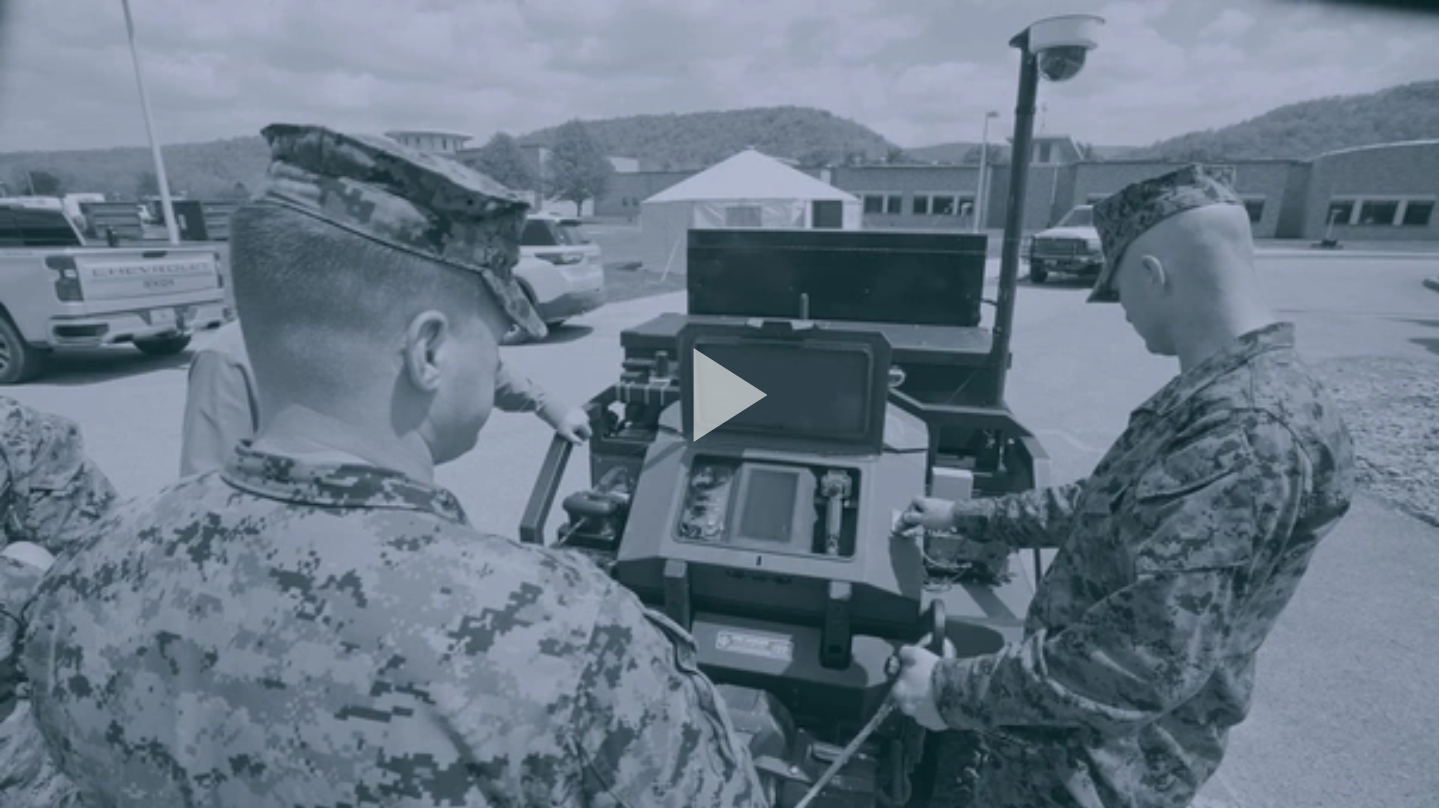 About the HDT Hunter WOLF UGV
"The HDT Hunter WOLF is purpose-designed to support light infantry. Compact and powerful, it carries 2,200 pounds and it goes where manned vehicles cannot – traversing narrow trails, steep slopes and dense jungles. An extremely rugged 6×6 robot, the WOLF has the traction and pivot-turn capability of a tracked vehicle, but it runs on easy-to-maintain Michelin non-pneumatic Tweels®."