The Infantry Museum, or in Finnish – Jalkaväkimuseo – a national arm branch museum operated by Infantry Museum's Foundation, recently opened a special exhibition on military and conscript training, featuring some of Environics' chemical detectors.
Environics offered its support by lending some automatic chemical detectors, together with other materials from its over 30-year old archives, for being featured at the "ABC Training" section of this exhibition.
On this particular exhibition visitors can see and learn the development of the gas protection training, and the evolution of automatic chemical detectors and field warning systems.
After being opened to the public for two weeks, Museum director – Colonel Markku Riittinen states that "this section of the exhibition has attracted a lot of interest from the visitors".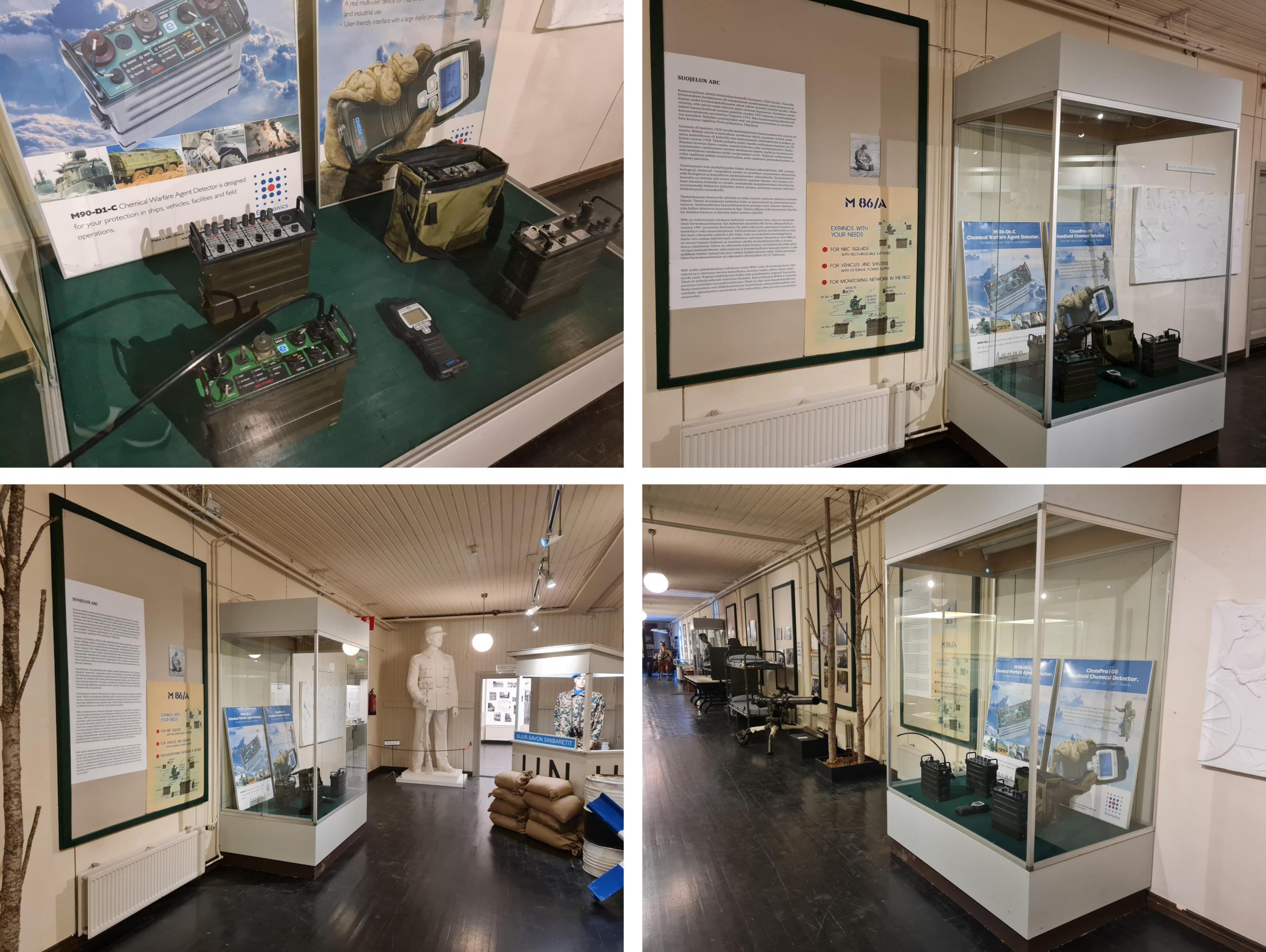 The exhibition features automatic chemical detectors (AKS) M86 and M90 with Remote control units, as well as our "classic" ChemPro100. All these devices had an important role for ABC training and capabilities development of the Finnish Defence Forces.
The history of M86 and M90 detectors started back in the 1980's, when the Finnish Defence Forces started the development of automatic gas detectors. For that reason the Defence Forces Technical Research Centre started surveying for new, market fresh, automatic chemical detectors.
Due to some coincidences and probably a tad of luck, in 1984 The Scientific Advisory Board For Defence (MATINE), which operates in the administrative branch of the Ministry of Defence in order to promote research that supports military national defence and security, granted initial founding for development of a new, totally "Made in Finland" automatic gas detector.
In 1987 Environics is established in Mikkeli as a result of the completion of the research project, in order to ensure the continuation of the development, manufacturing, marketing, and sales of the new M86 gas detector.
And that's how the chemical detectors development and manufacturing started and continued to take place in Mikkeli, right next to the two wooden barracks built in the late 19th century, where the Infantry Museum located.