Environics was last Sunday mentioned in the national news, after ranking first place for the region's best innovations. The South-East Finland Innovation Project selected the top ten innovations in Finland for the period of the country's independence (1917-2016), celebrating 100 years in 2017.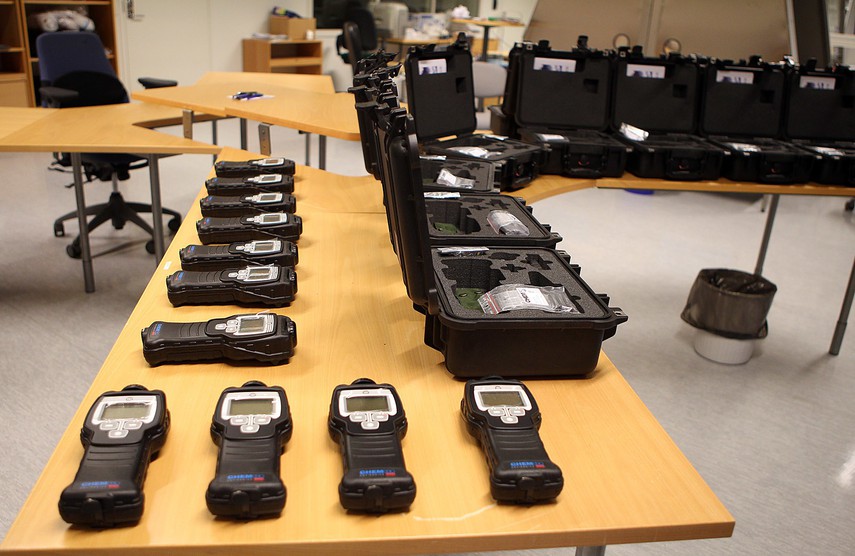 The ChemPro100i, is described as an ionizing gas detector, designed to detect gases and chemicals, as well as to identify differences in their different odors. The ChemPro100i is also known as "sniffer".
South Savo's next top 3 innovations were Veisto Oy – HewSaw and Moilas bakeries – gluten free products. Kymenlaakso region's rated innovations were in the year 1920 Mäntysuopa by the Enso-Gutzeit, Xyrofinn's xylitol and Kaslink's food products. Whereas in South Karelia the top innovations were the Switch's Sähkömoottori, Rumple Tools' Työlennokki and CWP's wood products through-dyeing method.
The Finnish Confederation of Finnish Inventors (KEKE) explored the possibilities for surveying the best innovations in Finland. As funding was not provided, a "South East Finland Innovation" project was anyway carried out in whole South-East Finland, comprising the regions of Kymenlaakso, South Karelia and South Savonia, from which were selected the top ten innovations for the period of Finland's independence (1917-2016). The project is part of Suomi 100 program and it's managed by Kymen Innovaatioyhdistys ry.
Innovation was meant as a commercially successful product, process, technique or method to commercially-invented gadget. It was also required to be quoted in some publication, for example in the newspaper. An innovation is expected to make significant market success, regional impact, employability, internationalization, import substitution, and social impact.
Original article in Finnish:
https://lansi-savo.fi/uutiset/lahella/b9dbe9dc-400e-430c-96e8-97585b8868e7