Joint CBRN Training for Special Disaster Response Unit – Part I
Last week Bertin Environics — together with Safetycon and South-Savo Rescue Services (ESPL) — had the pleasure to host and conduct a training for the Special Disaster Response Unit from Hellenic Fire Corps from Greece (EMAK), that took place at the Mikkeli Fire Station.
The Greek team left sunny 25°C Athens and spent a snowy week up in the north for CBRN training, covering topics such as: CBRN Operational Principles and Management, CBRN Reconnaissance, techniques, planning and incident management.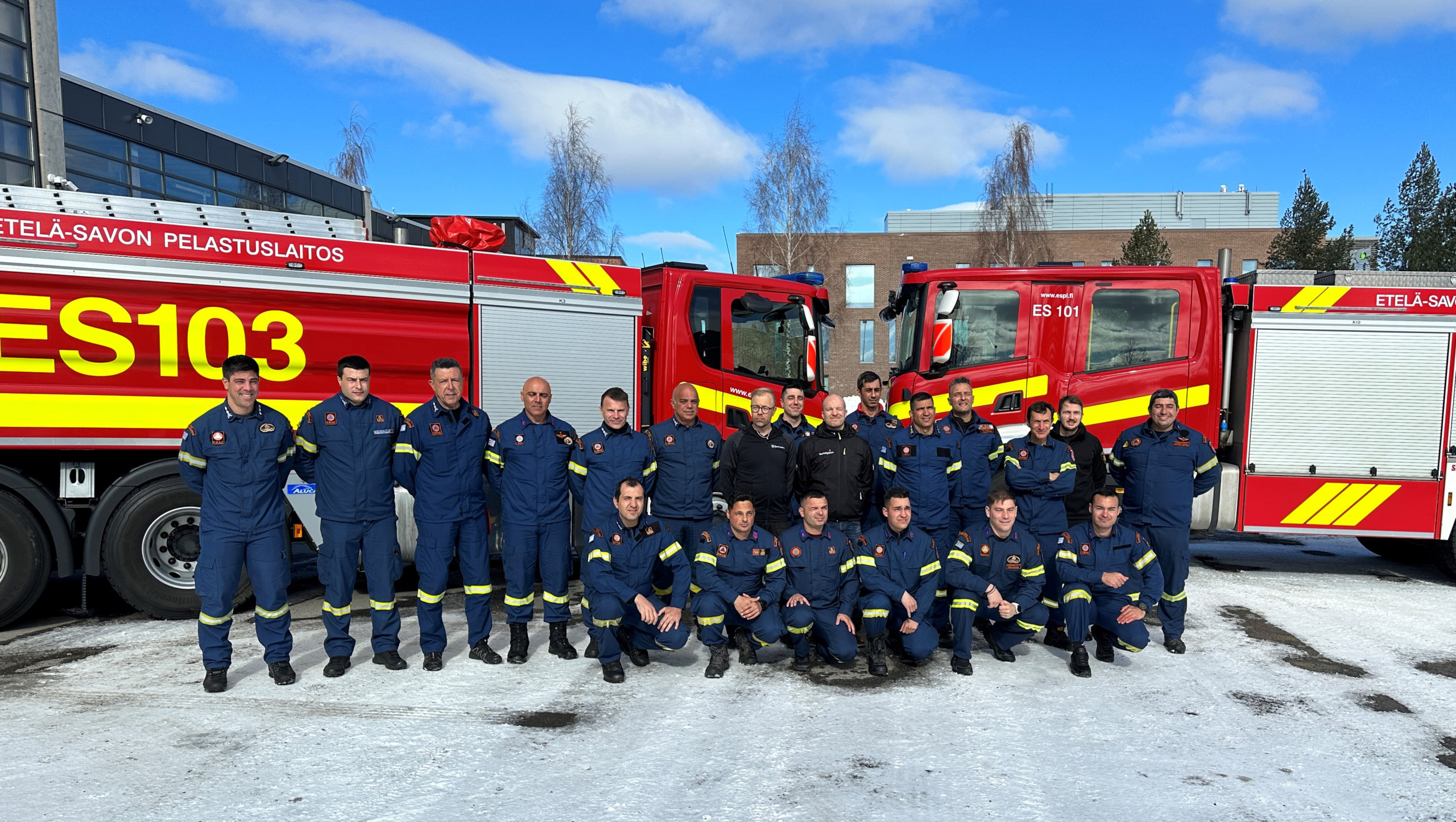 According to Training Manager Toni Leikas, who was deeply involved on the planning of this event:
"The Greeks have practical knowledge in CBRNE operations, but they wanted to expand their knowledge and gain new perspectives to develop their own operations. The Greeks were eager to learn and we also got new ideas from them."
We also got valuable feedback from the Greek team. This will help us further to develop the agenda for the second part of the training.
"Thanks for a great training course. Your enthusiasm and very good preparation were very motivational and you've given us a lot to think about!"

"Very well organized program."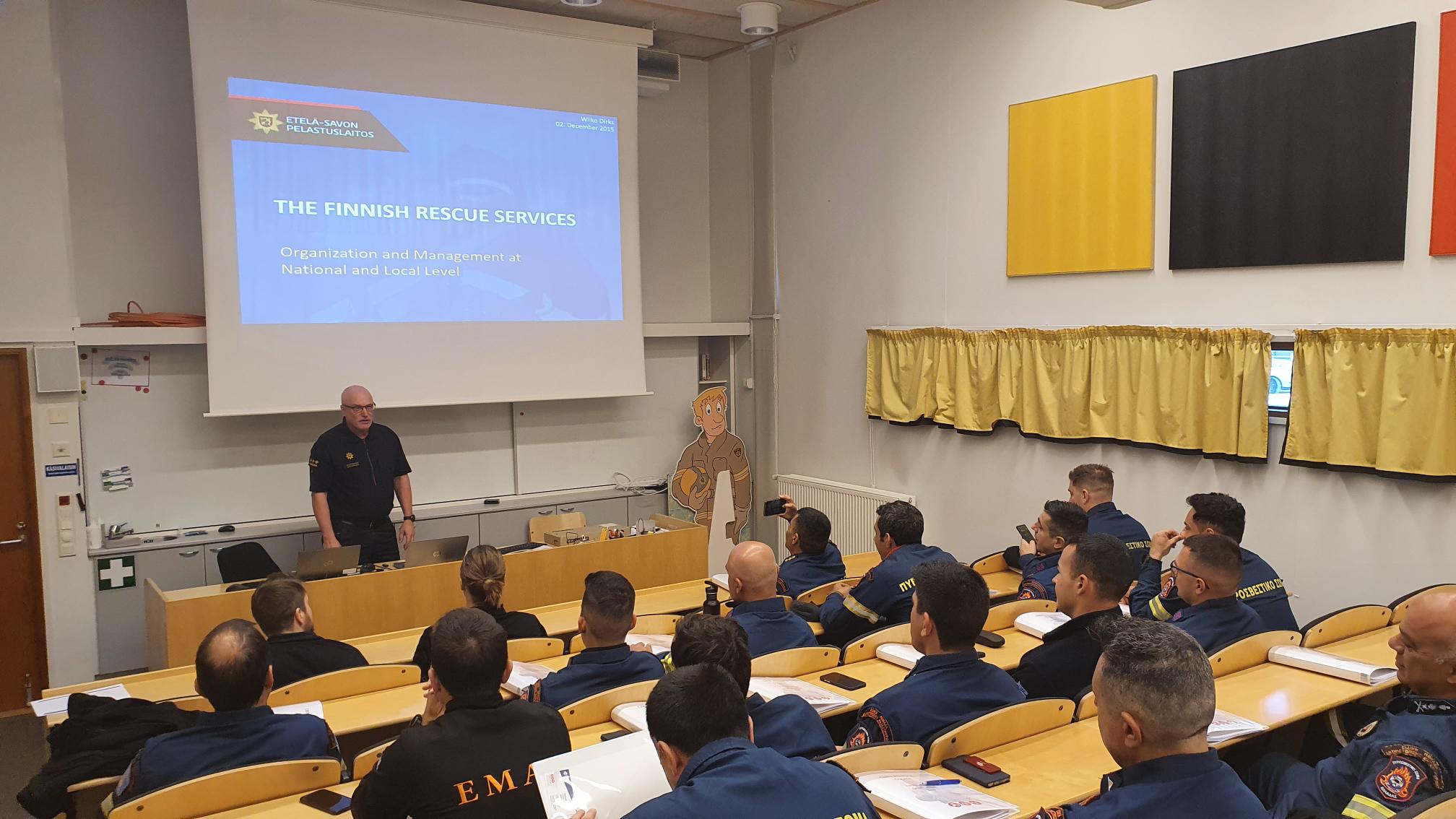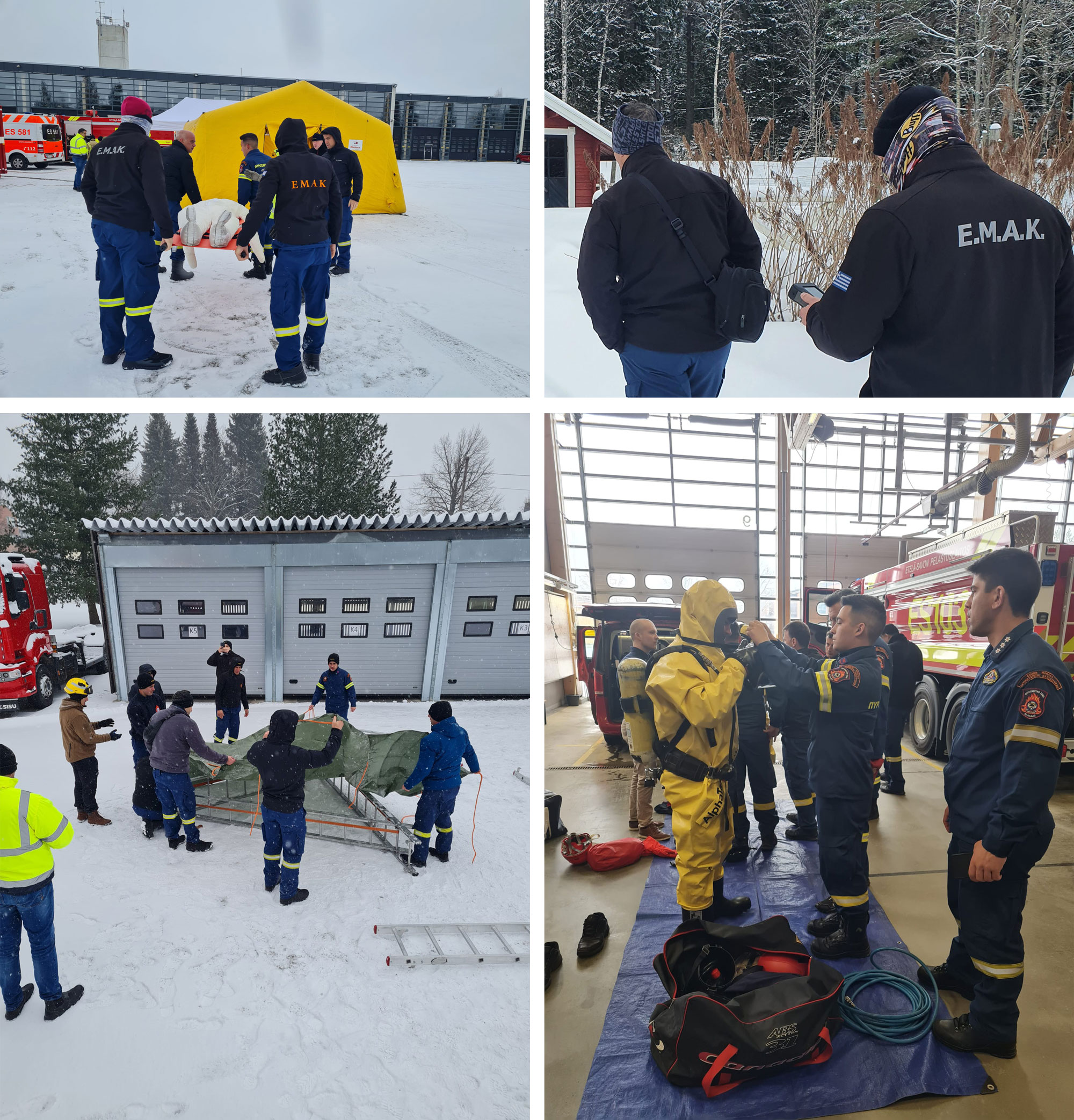 Bidirectional Cooperation Between Greece & Finland
International cooperation and sharing of lessons takes place from both sides in this joint CBRN training. In August of last year, a team from South-Savo Rescue Services (ESPL) participated in extinguishing wildfires in Greece, not only to help, but also to learn how to improve wildfire extinguishing activities in Finland, in case a similar event occurs.