Havelsan and Environics signed today Memorandum of Understanding (MoU) as they wish to co-operate in order to identify and develop mutual opportunities for CBRN Sector in Turkey.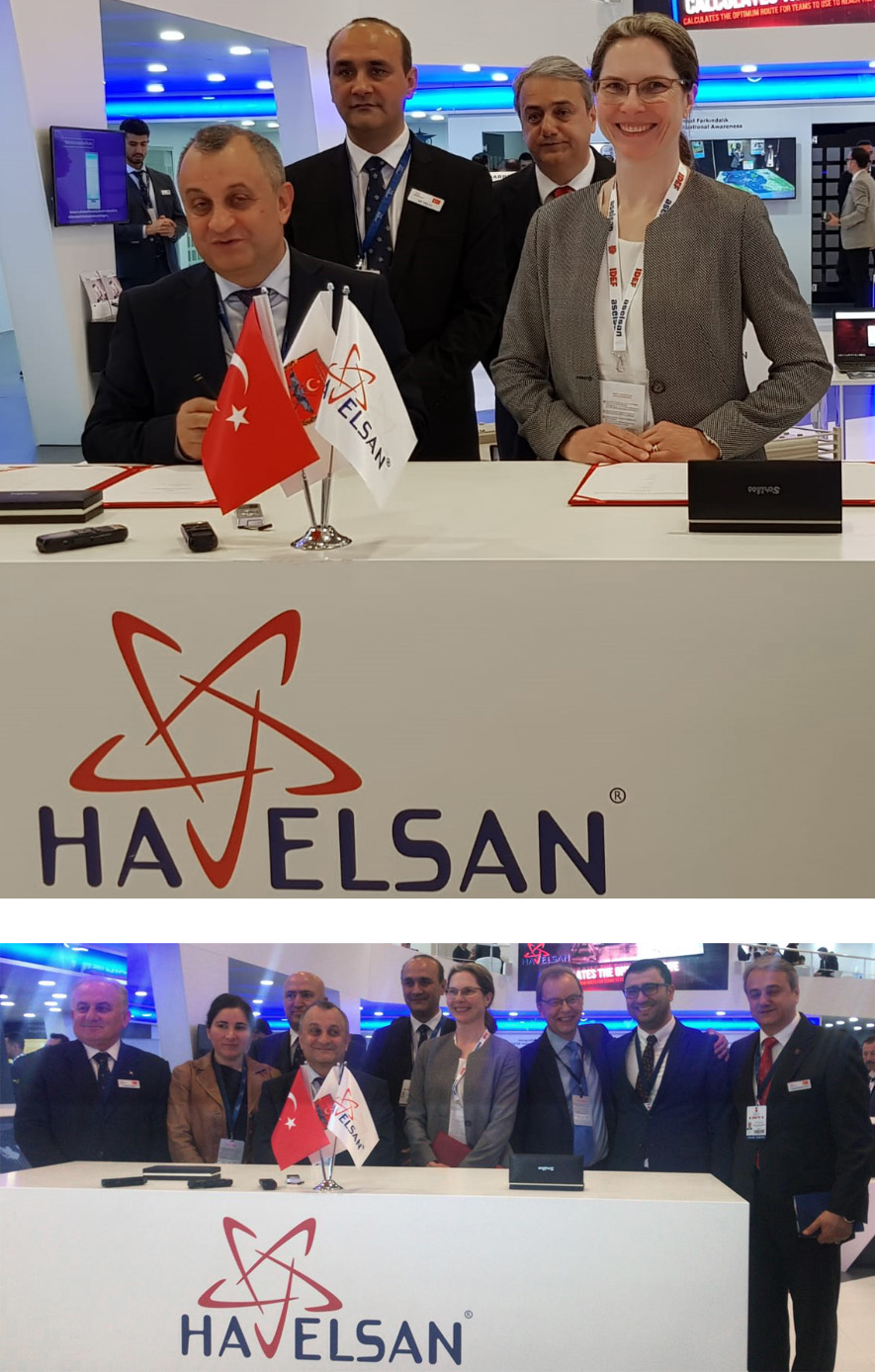 According to this MoU Havelsan and Environics intend to establish a new and jointly owned Joint Venture entity in Turkey. Before entering to Joint Venture agreement Havelsan and Environics will finalize a business plan and market analysis for CBRN sector together.
The scope of the intended Joint Venture co-operation will include identifying opportunities, carrying out pre-sales actions, preparing technical and commercial offers and supporting such proposals until contract award and collaborating in the execution of such awarded contracts and identifying working conditions.
HAVELSAN is highly prestigious software and Systems Company of Turkish Armed Forces Foundation that presents global solutions in Defense and Information Technology (IT) sectors. HAVELSAN has improved its expertise in the fields of C4ISR, Naval Combat Systems, Air Defense Systems, Management Information Systems, Simulation and Training Systems, Homeland Security Systems and Energy Management Systems.
ENVIRONICS is a Finnish high-tech company specialized in the international Chemical Biological, Radiation and-Nuclear (CBRN) market.
Further information:
Kirsi Hedman, CEO of Environics Oy
tel.: +358 50 918 1985
email: kirsi.hedman@environics.fi