We regret to inform that we have cancelled our participation at IDEX & NAVDEX 2021 exhibition in Abu Dhabi.
Despite of the well-organized security measures at the U.A.E. airports and exhibition venue in Abu Dhabi, health risks were seen too high.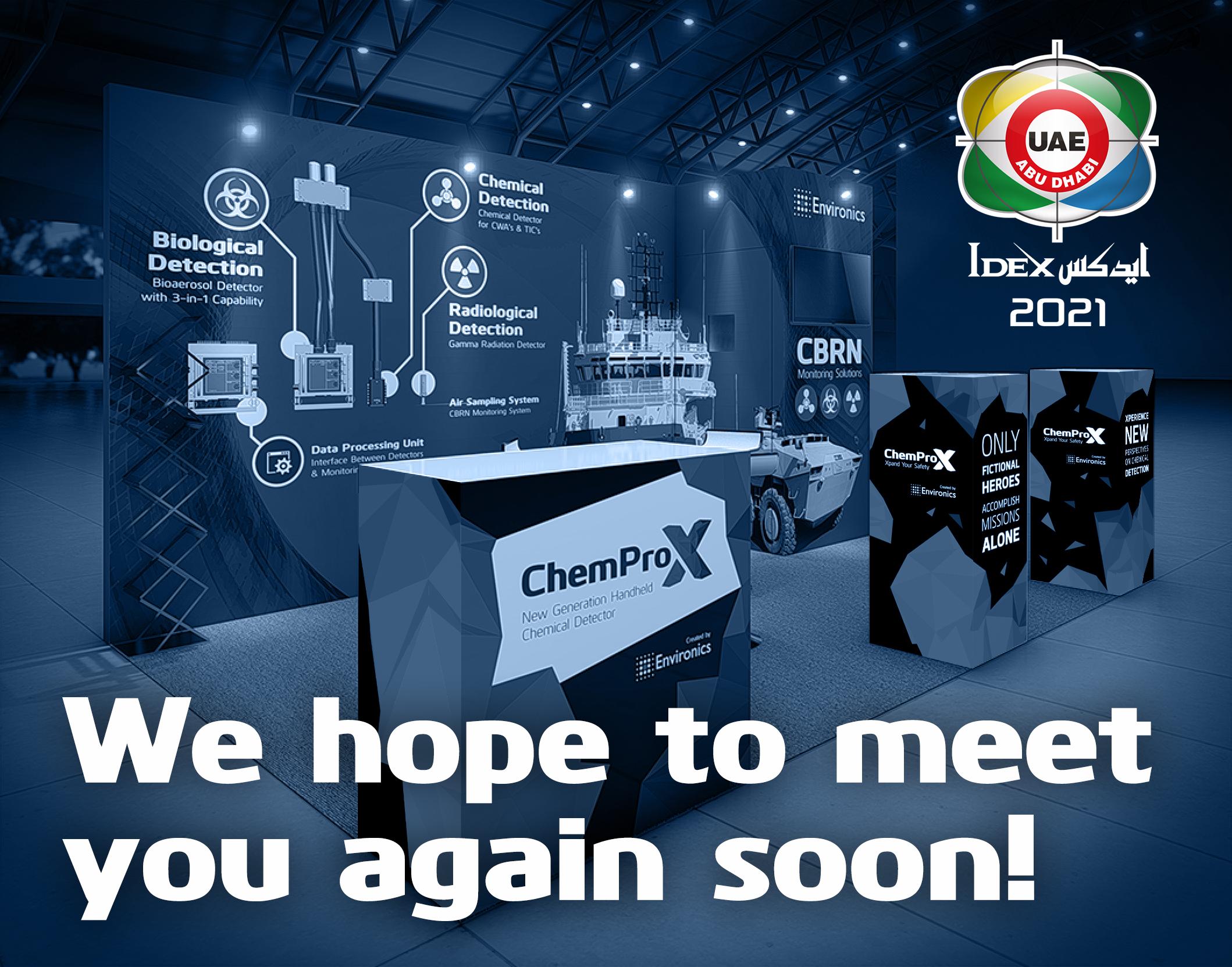 Until this date, Environics was making active arrangements to participate as planned months ago. However, given the current global spread of Covid-19, and recent news on aggressive mutations of the virus, our government tightened travel restrictions and, we had to make this difficult decision.
Environics apologizes any inconvenience this might cause to the organizer and our customers, and wishes a safe and successful event to everyone participating.
Even though our team of CBRN specialists and professionals cannot be present at the venue Abu Dhabi National Exhibition Centre – ADNEC, we are available online, so please don't hesitate to contact us.