2-Day CBRN Hub in Mikkeli
After a hiatus of 2 years due to the global spread of sars-cov-2, Q2 of 2022 is serving us a glimpse of normality, creating again the conditions for Environics Oy to host another edition of Partner Days.
During two days — June 8th and 9th — the gathering took place at Environics headquarters in Mikkeli (Finland) with some trusted partners from 10 different countries, to share the latest developments on Environics' CBRN Monitoring Solutions.
Day 1
CBRN Monitoring Systems Focus
The first day of Environics Partner Days 2022 was dedicated to our CBRN Monitoring System solutions. VP of Sales Johannes Leppihalme opened the session with a trivia game on Finland's curiosities and fun-facts, followed by a company status generic presentation where topics like the overcoming of the challenging business situation were tackled.
Application Managers Arto Penttinen and Katja Kiukas were the next presenters, focusing on CBRN System Solutions for Naval & Maritime and Armoured Applications, respectively.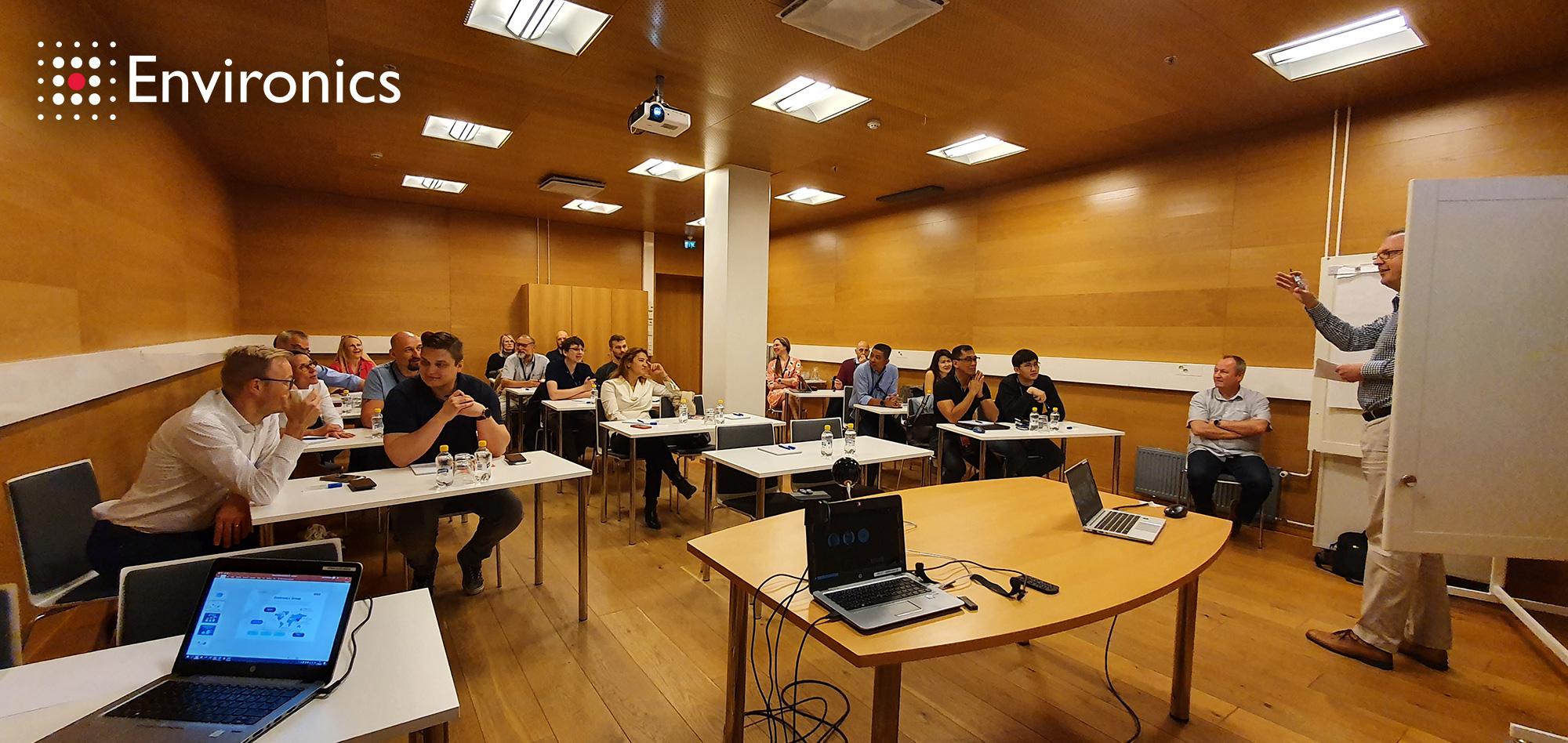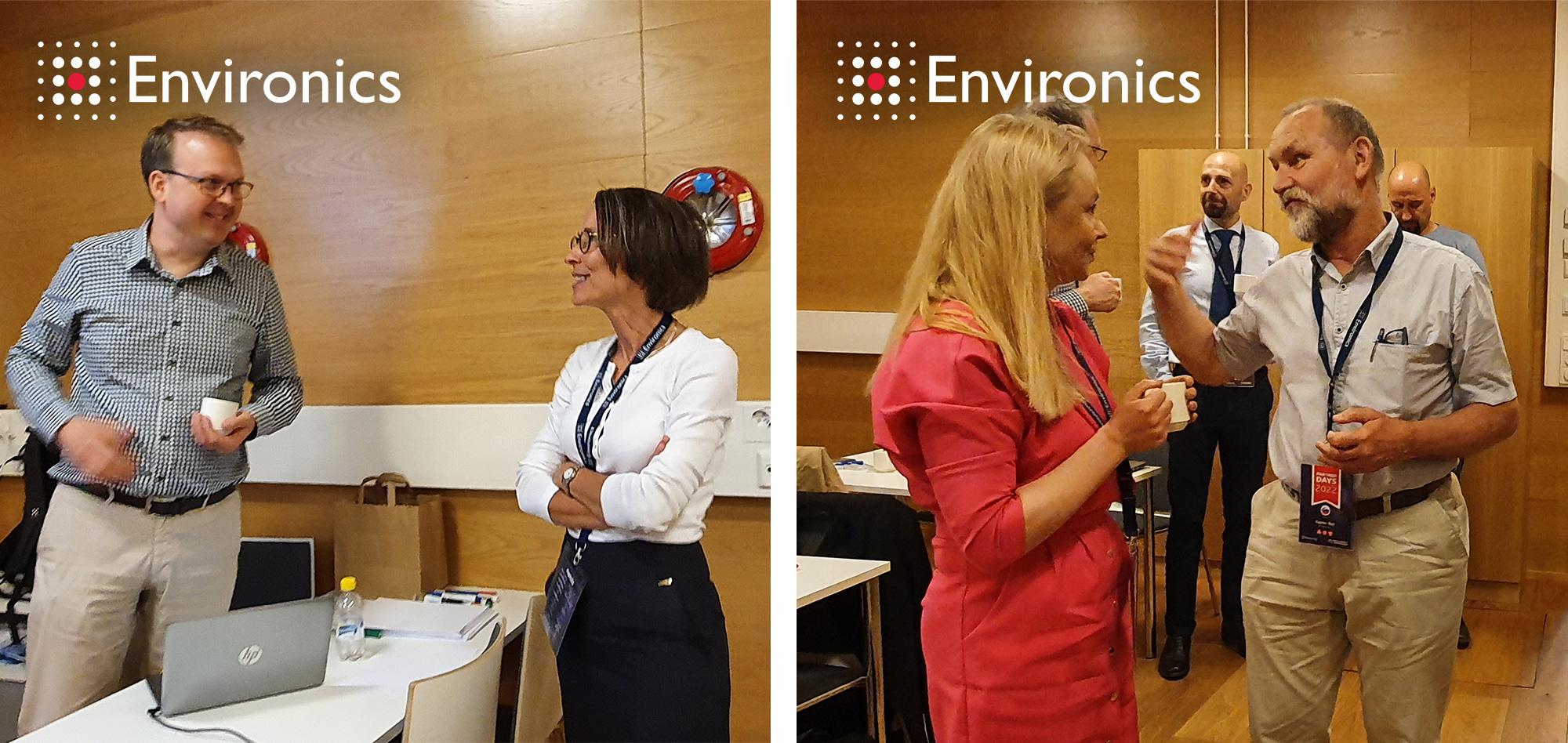 The day proceeded with a visit to Environics production facilities, for showcasing a CBRN demo system and its features.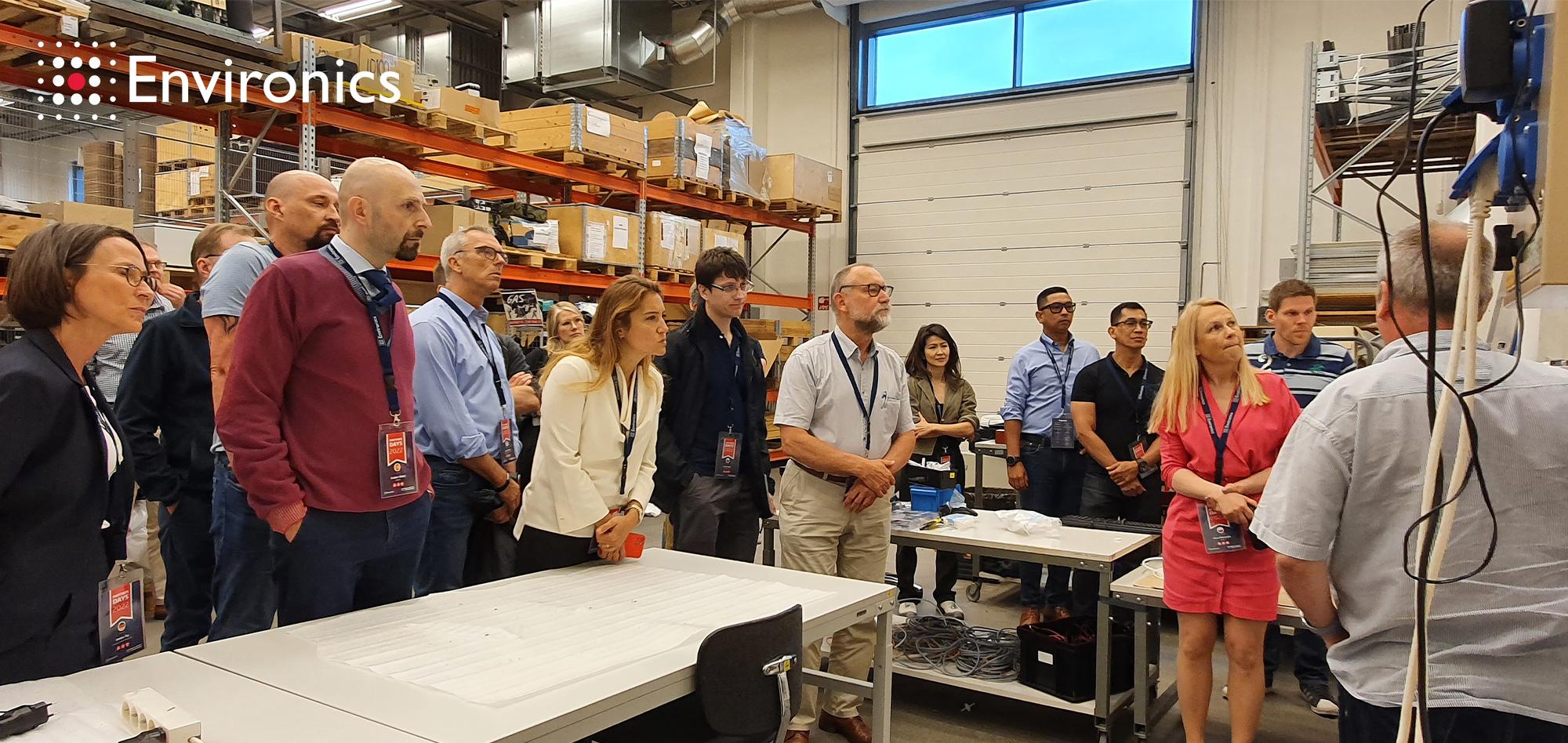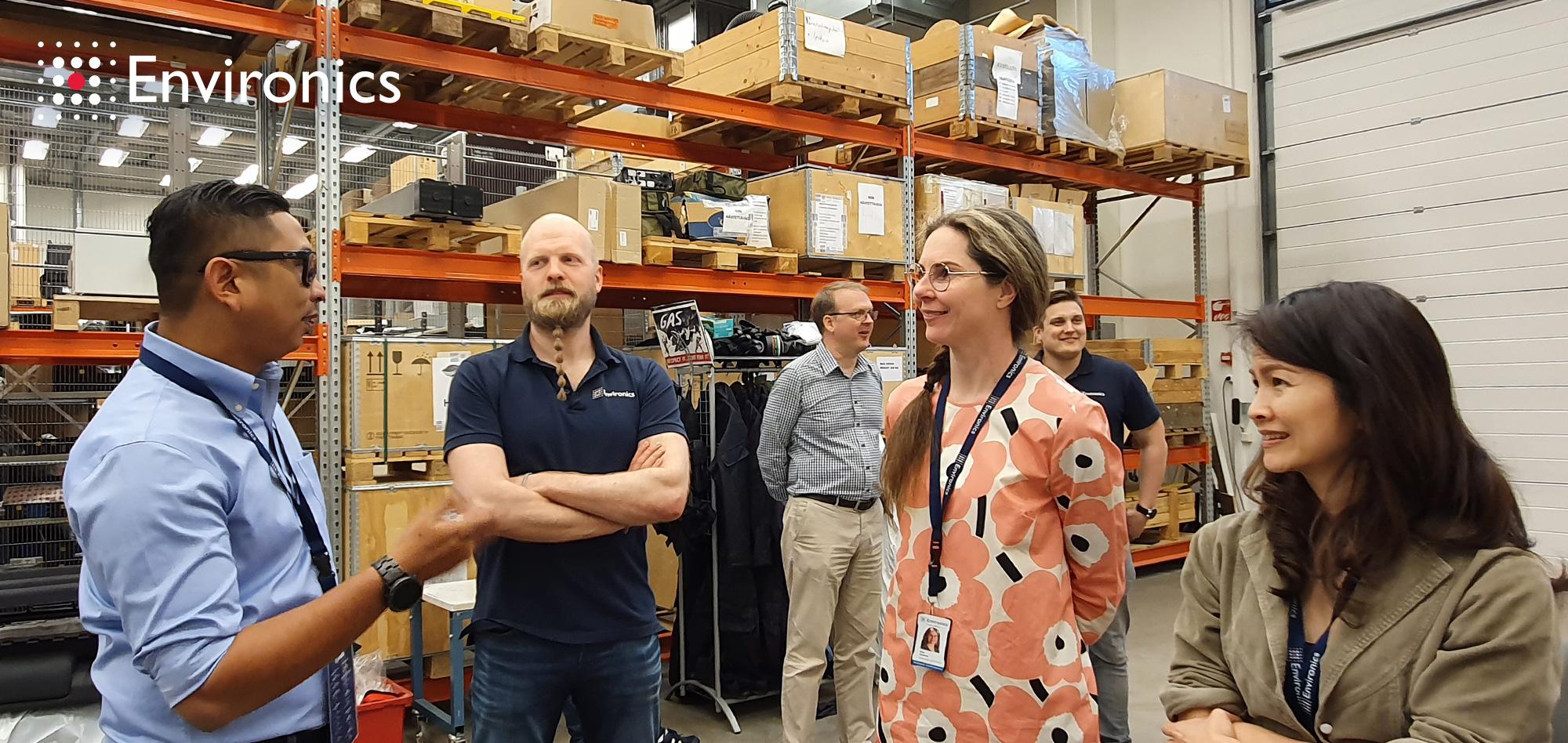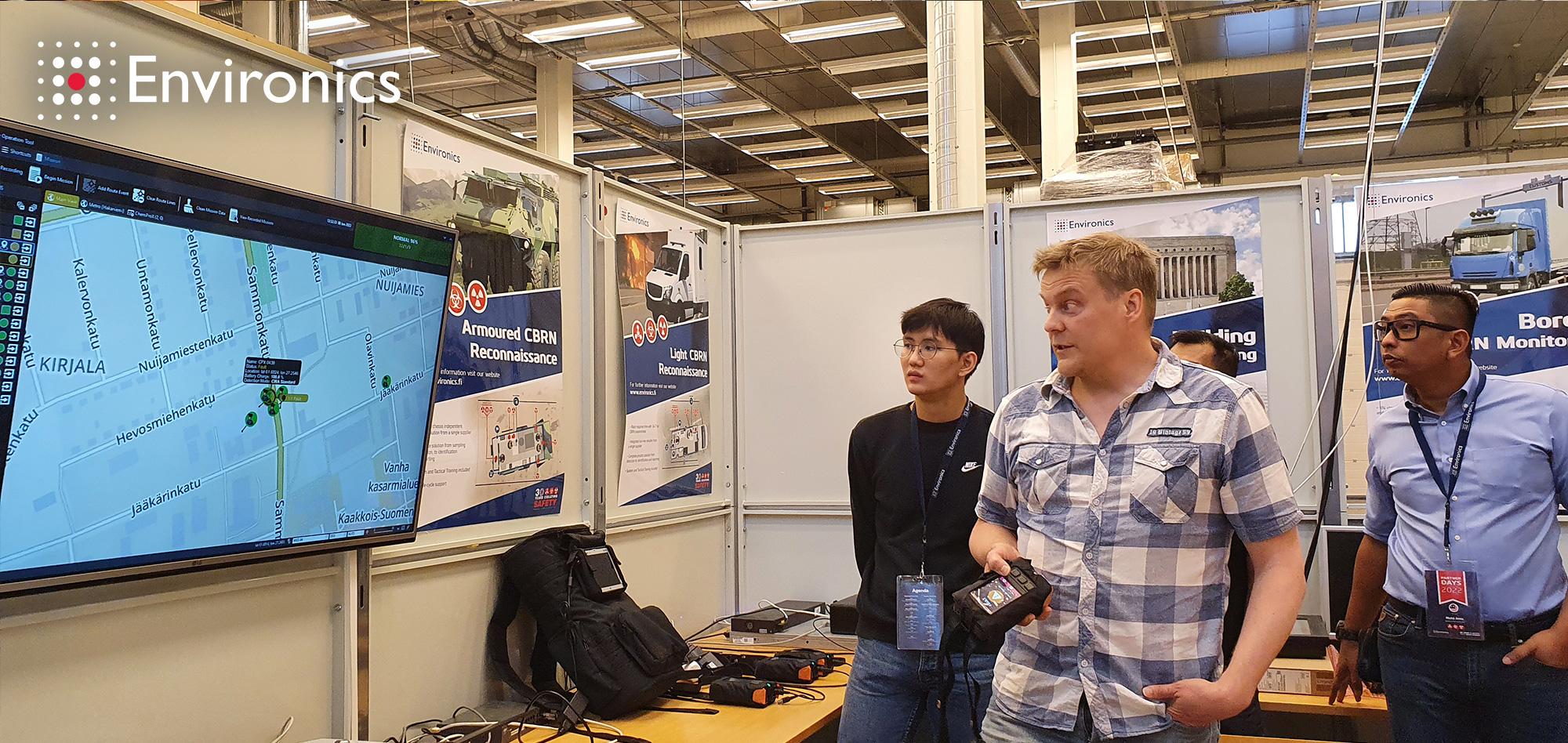 Day 2
Handheld Chemical Detection Focus
The second day of the event was entirely focused on Environics core business: handheld chemical detection solutions. The day started with a walk through on ChemProX newest updates by Product Manager of Handheld Chemical Detectors Mika Saarinen, followed by a group workshop. The partners were given the chance of trying on the device's new features and accessories under the guidance of Environcis specialized staff.
These novelties included the ChemProX CBRN Kit, particularly the radiation detector module ChemProX RDM.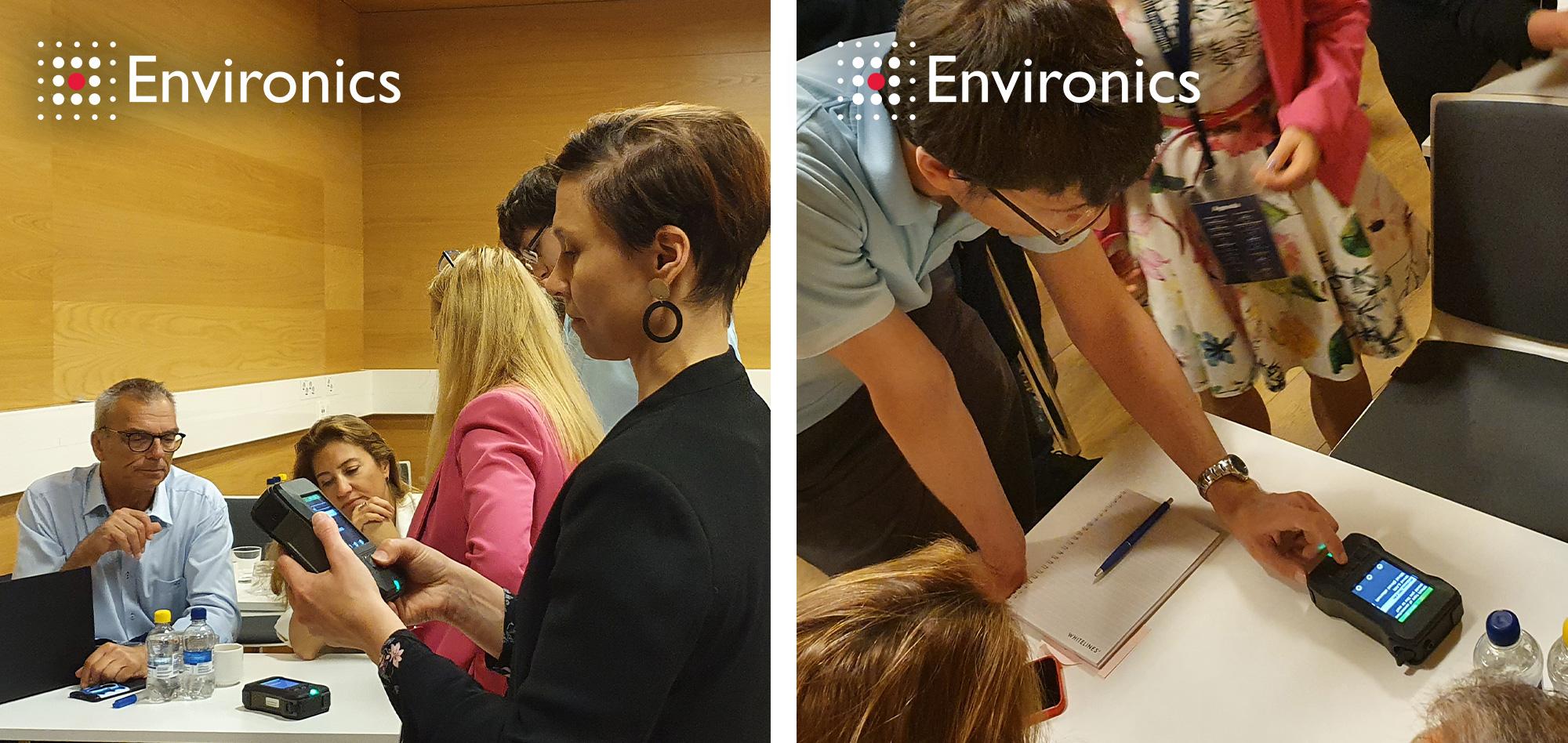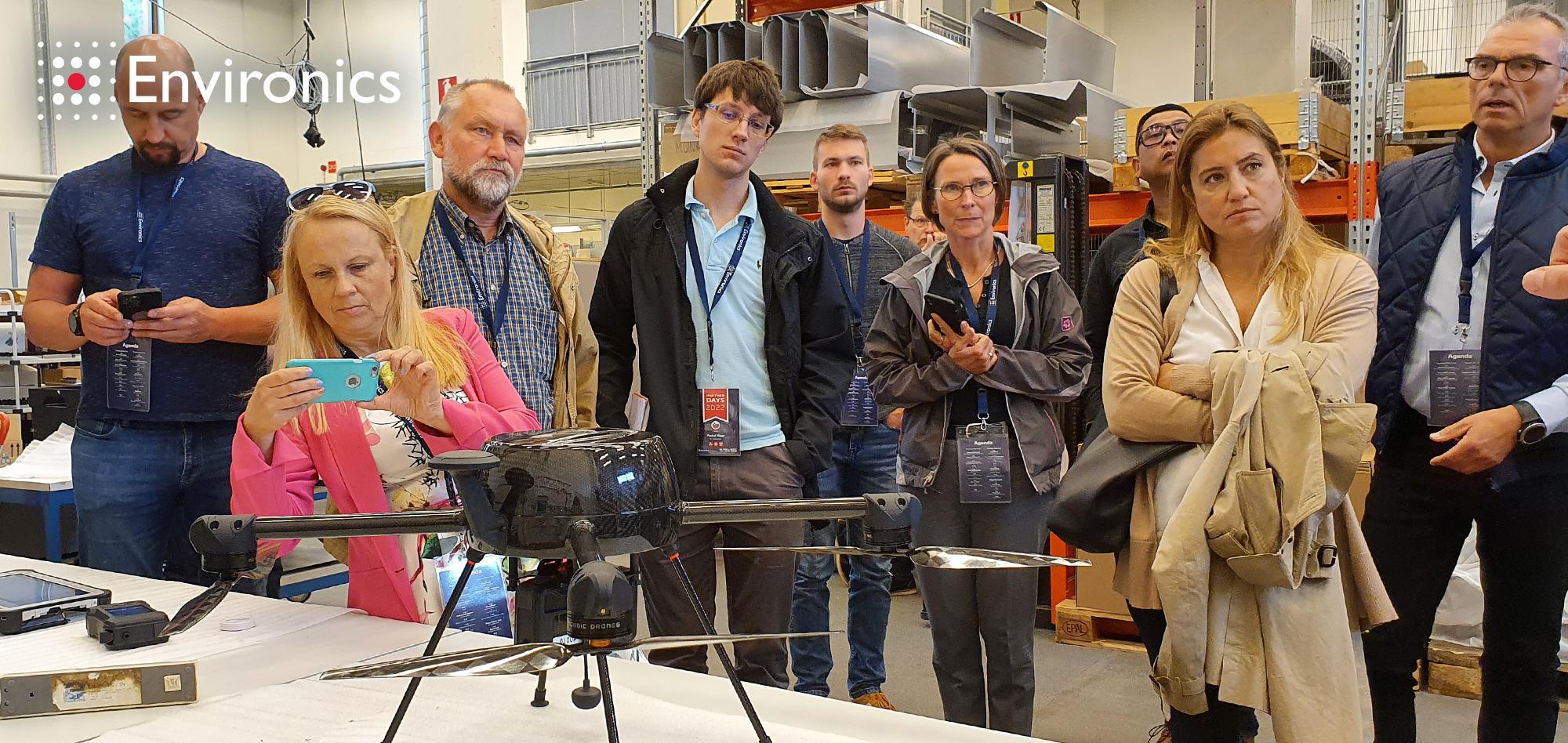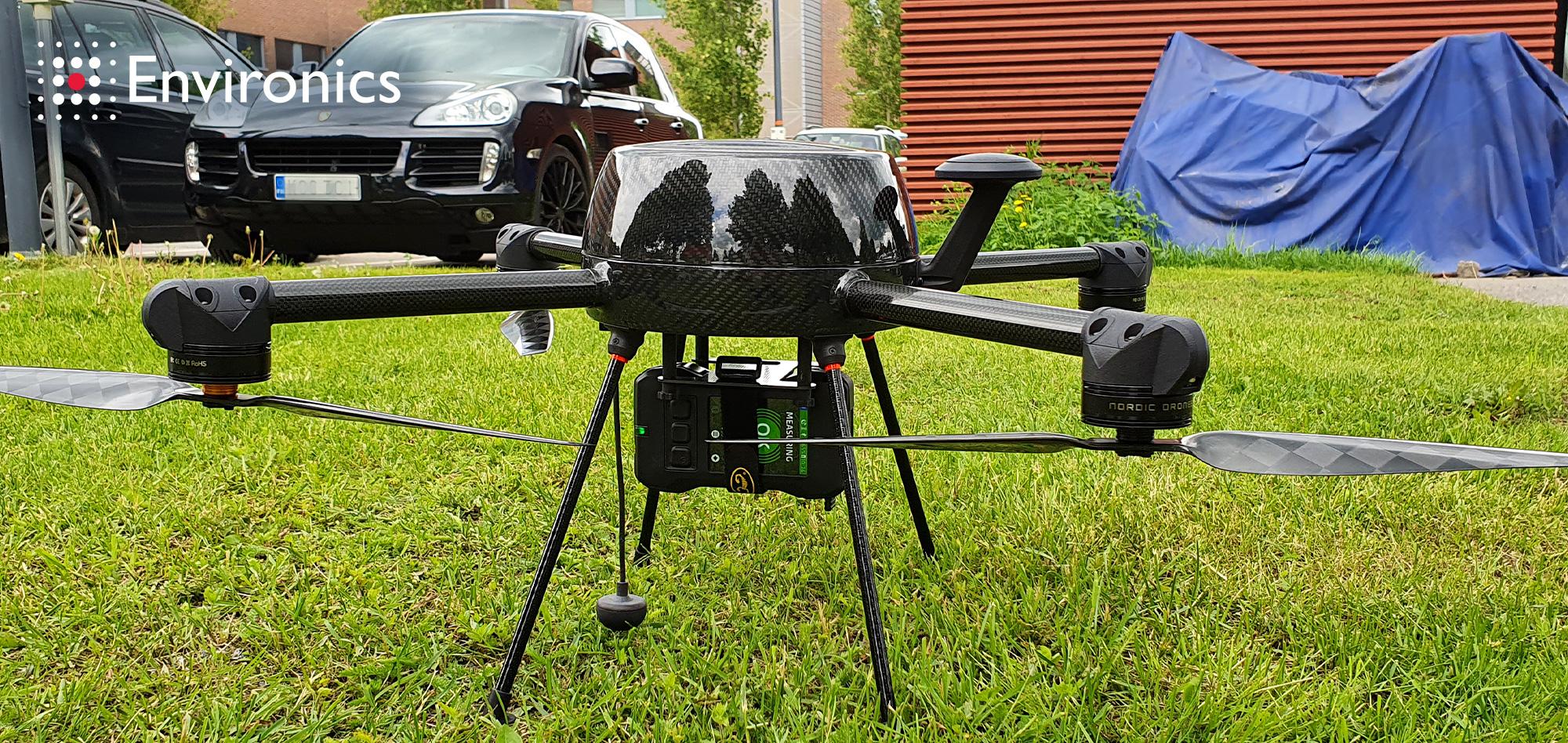 After some flying and software usage demos, the event attendees accepted the challenge to board on a field training activity. Proper PPE gear was provided in order to make the device operation and user experience as real as possible. The activity consisted on finding bluetooth chemical simulation sources spread around the headquarters area, using ChemProX's trend line and training mode.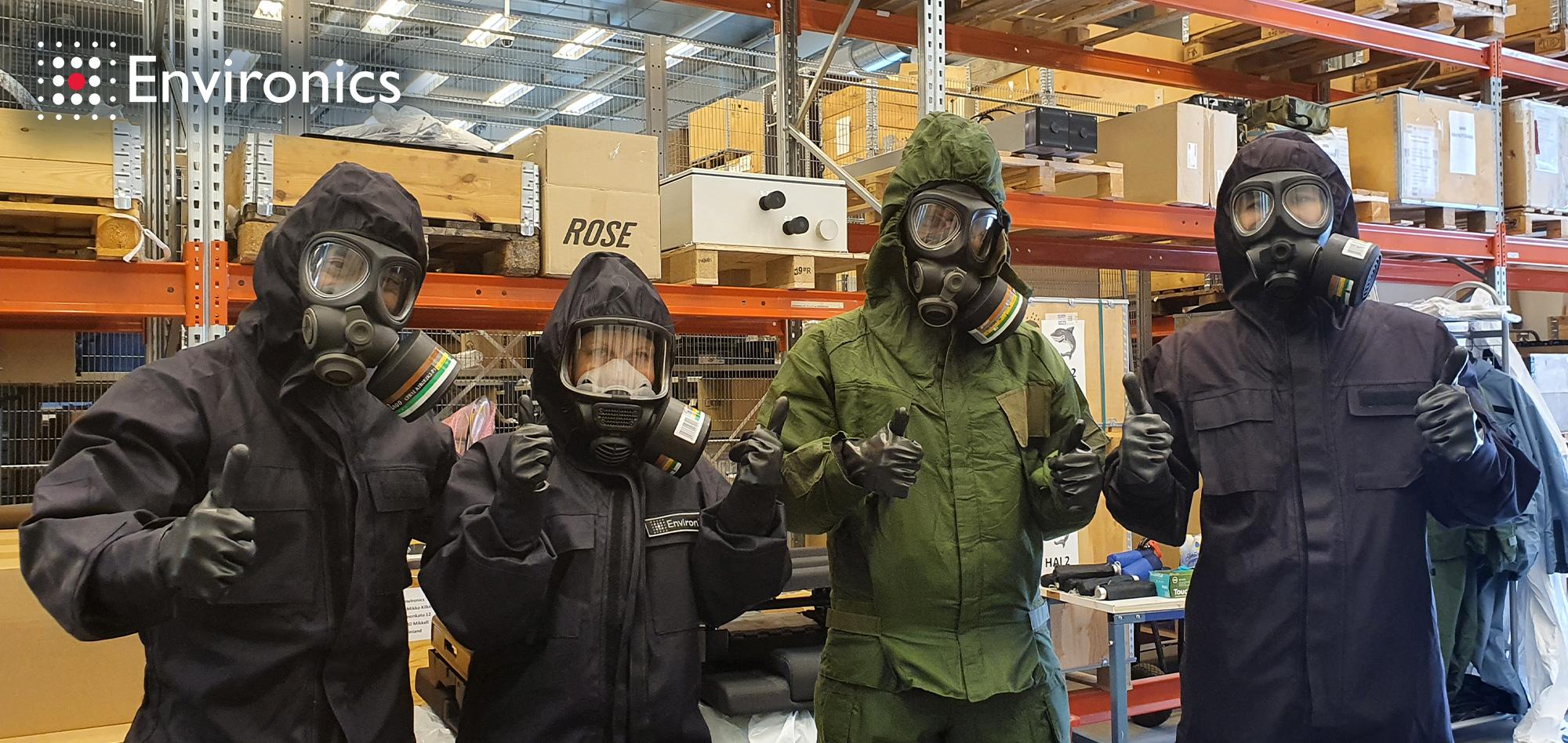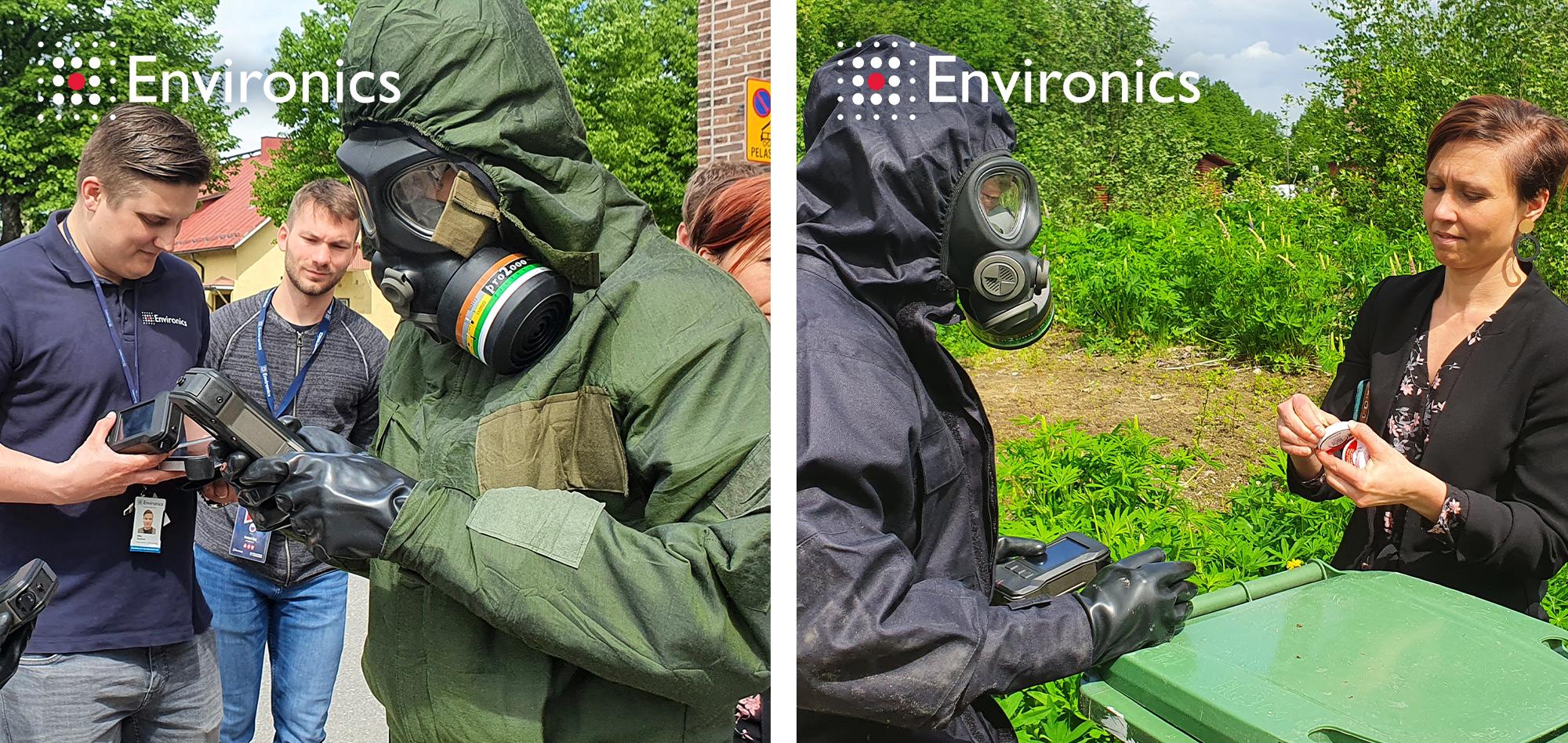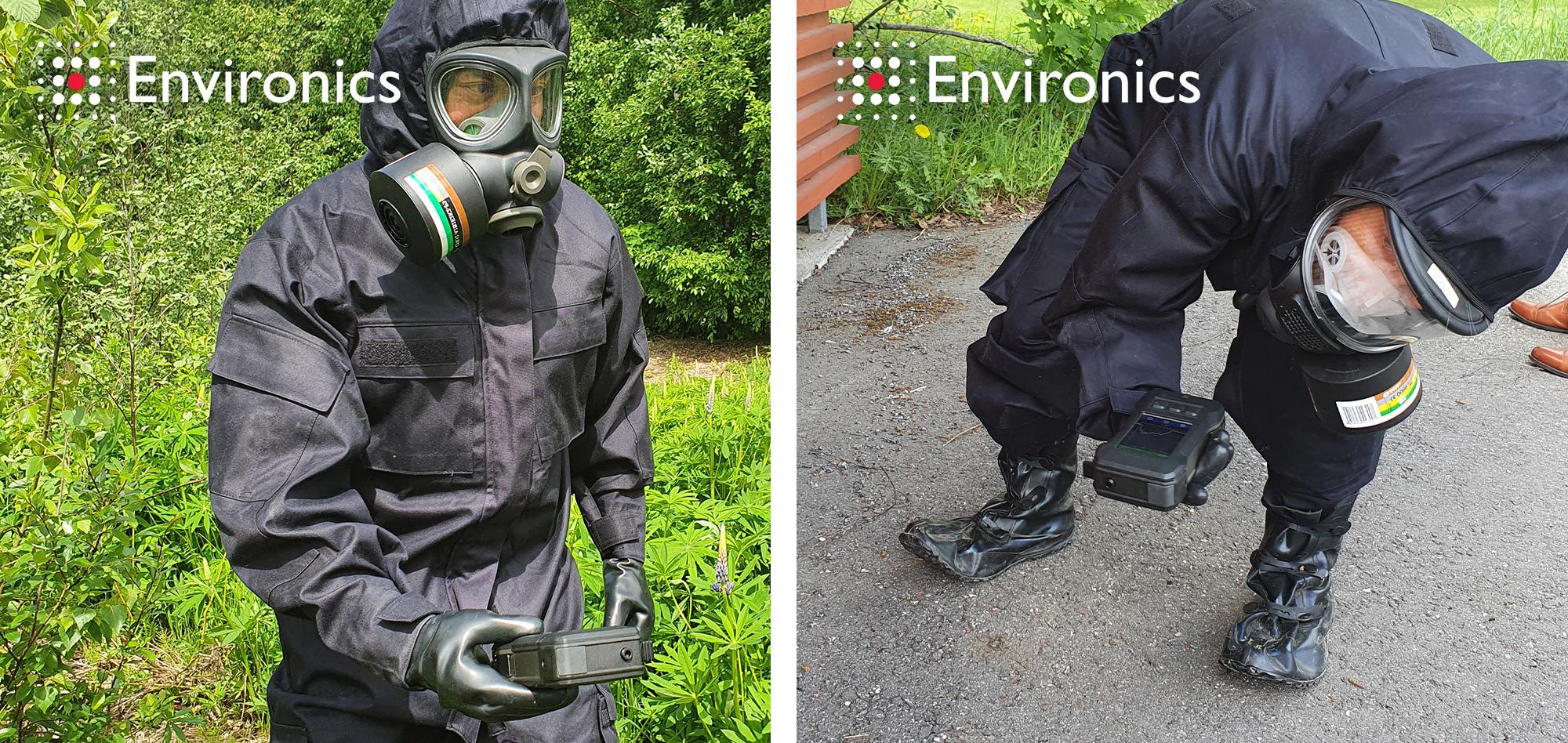 See You Again in 2023
"Environics prepared the Partner Days to be hands-on and the whole Team leveraged the opportunity to the maximum. We greeted each other hands-on, engaged to training sessions hands-on, enjoyed meals together hands-on and said good bye to each other hands-on. This is the way to co-operate and grow business together for years to come.

We are looking forward to the next opportunity to meet again!"

VP of Sales Johannes Leppihalme