Environics team members had a busy month of January. Besides having already showcased in two shows — IAV Conference and  Florida Hazardous Materials Symposium — the team also hosted two independent sessions of Partner Days, one in Asia Pacific region and other in North America.
APAC Partner Days
The first session took place on January 10th and 11th and Environics team travelled to the beautiful scenery and warm atmosphere of the Bali, Indonesia. The event provided a great start of the year, together with our partners from several different countries around Europe and Asia.
Day 1
X-System CBRN Monitoring Systems Focus
The first day was mostly dedicated to introducing Environics latest system solution for CBRN Monitoring: the X-System and its COTS new components ChemProX-DS and RanidX. Due to the business activities in this area of the globe, the presentations were tailored by our CBRN experts to feature greater focus on Naval & Maritime applications.
The first day was mostly dedicated to introducing Environics latest system solution for CBRN Monitoring: the X-System and its COTS new components ChemProX-DS and RanidX. The application focus for the first day was Naval & Maritime  and Armoured Vehicle applications.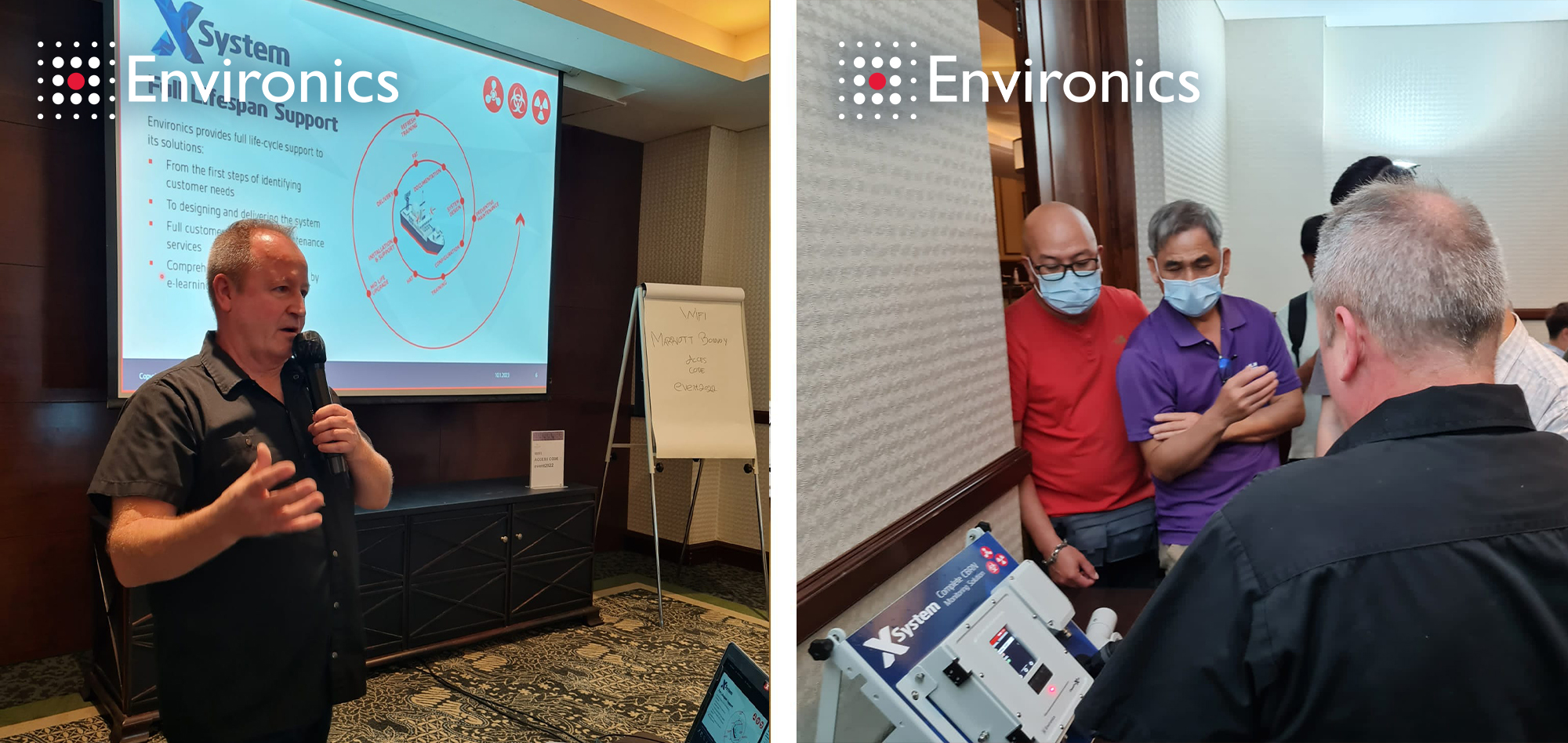 Day 2
Handheld Chemical Detection, Unmanned Applications & Workshops
The second day addressed topics related to handheld chemical detection and the different applications of ChemProX enabled by the latest updates, such as the mounting of ChemProX onto UAVs and UGVs with two-way communication. Our staff also hosted a series of hands-on workshops based on the partners needs surveyed before the event.+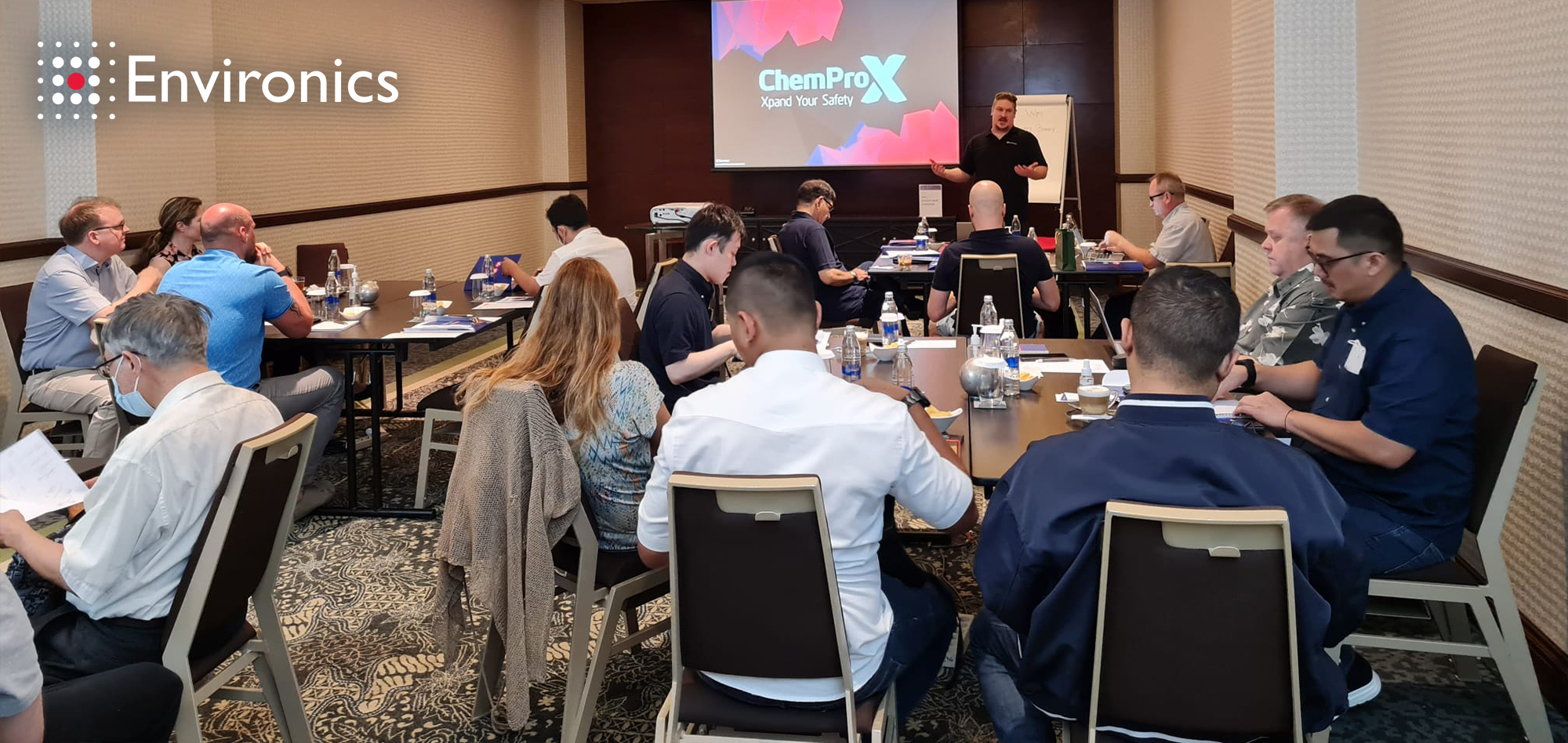 USA Dealer Days
One week later, Product Manager of Handheld Chemical Detectors Mika Saarinen and Product Manager of CBRN Systems Jussi Tarkiainen flew all the way from Finland to warm Florida to join our Environics USA subsidiary team represented by CEO Michael Phillips, Business Development Manager Robert Ladzinski, Service Manager Adam Vachon, and our latest member Inside Sales Representative Heather Barak, along with former firefighter and Training Specialist Dan Warchol. In this case VP of Sales Johannes Leppihalme joined remotly.
The event took place on January 16th and 17th at the Fairfield Inn & Suites Daytona Beach.
Day 1
ChemPro Handheld, Unmanned & Stationary Chemical Detection Solutions
The first day had a great focus on the ChemPro solutions provided to the US market. Because the unmanned CBRN detection solutions keep being a hot topic in the area, ChemProX Deployment Kit our unmanned chemical integration depections set attracted a high interest from the audience. In addition, Product Manager of CBRN Systems Jussi Tarkiainen prepared a tailored presentation to introduce ChemProX-DS for the north american market, as a 24/7 CBRN monitoring solution for stationary applications, such as buildings or critial infrastructures.
As part of our integration process due to the recent acquisition by Bertin Technologies also their solutions for standoff chemical gas cloud detection and monitoring were part of the agenda.
In 2023, President and CEO Michael Phillips delivered for the first time the "Dealer of the Year" award, this time to Noble "leading supplier of highly technical safety and security solutions primarily serving the U.S. military, federal government, and state and local first responders."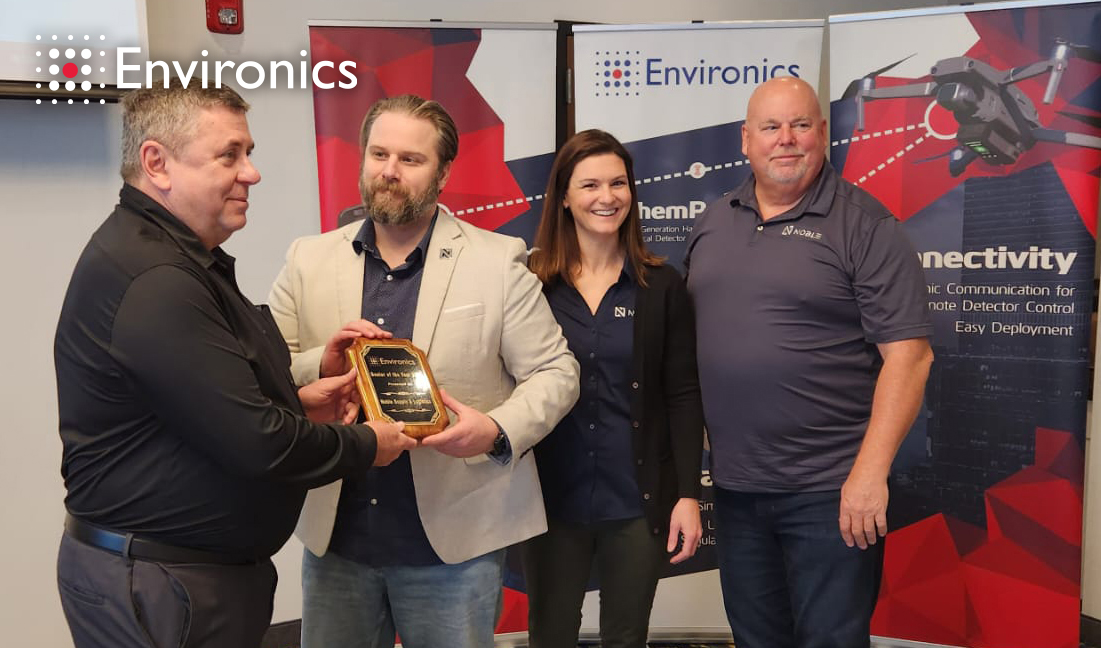 Day 2
Complementary Products & Technologies
During the second day the dealer network was introduced to Bertin's solutions for radiological and nuclear detection & monitoring and some complementary solutions available exclusively for the north american users, based on their region's specific needs and requests.

Two Successful Events
After such a blooming start if the year, we can only hope the next months will be as great and busy. For these two events only, we counted with over 30 representative individuals from over 20 companies worldwide. Excellent!
"Meeting regularly with our partners face-to-face continues being so important for success and growth. Yet, as much as we love getting together and have fun, we organise these events only when we have something to tell. And we do! First of all, ChemProX chemical handheld detector continues developing as per our customer feedback. Secondly, we are rolling out X-System worldwide and we need to get all partners up to speed. And finally, as a new member of Bertin Technologies family, we have lots of exciting things to share and explore together. We remain confident that very soon we have again many new things to announce. Stay tuned and stay with us!"

VP of Sales Johannes Leppihalme