A team of experts of the SSTC NRS (Scientific and Technical Center for Nuclear and Radiation Safety) in Ukraine has been performing measurements of radionuclide content in Kyiv and suburbs areas, due to the current situation of the wildfires in the Chernobyl Exclusion Zone.
The measurements were carried out using Environics' RanidSONNI mobile radiological laboratory and special portable equipment. RanidSONNI is a sophisticated radiological measurement vehicle solution, which is designed to detect and analyze potential radiological and nuclear threats. This same vehicle was already used by the SSTC in 2017 to conduct a survey on Ukrainian territories with potentially radioactively contaminated soils, materials, infrastructures, foodstuff, etc and in 2018, to survey the UEFA Champions League final.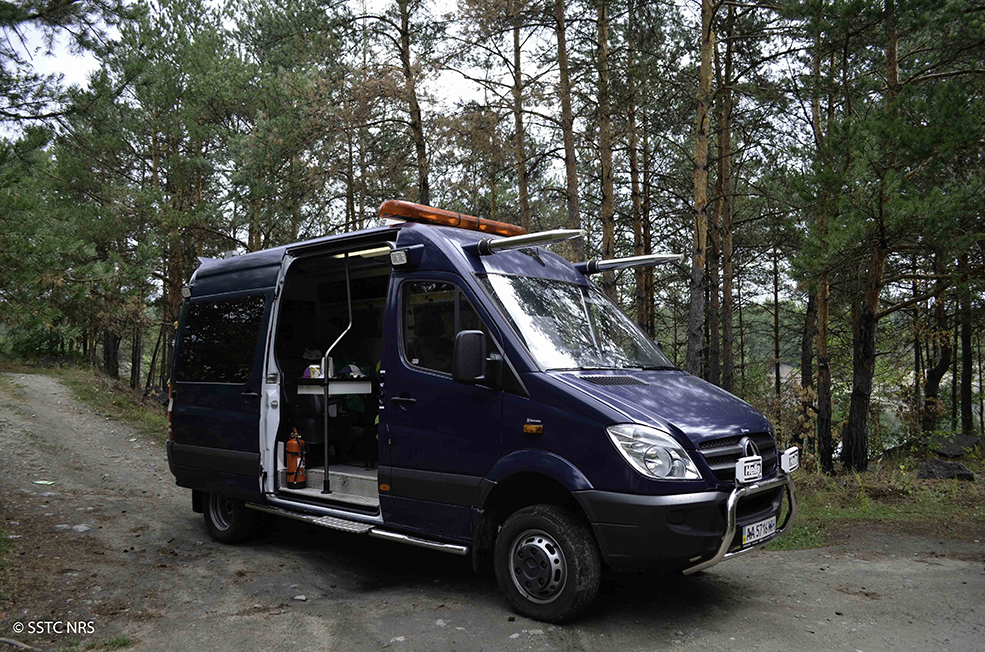 Image courtesy of SSTC NRS
It was stated that as of 17:00 on 5 April, the fire in the Exclusion Zone did not affect the radiological situation in Kyiv and the suburbs, however if the fire area increases, the SSTC NRS will conduct additional measurements.
Original article from the SSTC:
https://sstc.ua/news/operativne-povidomlennya-shodo-radiacijnoyi-situaciyi-u-kiyevi-ta-peredmisti
Further info on RanidSONNI:
https://www.environics.fi/product/ranidsonni/