The Finnish Navy, one of the branches of the Finnish Defence Forces, is enhancing its biological monitoring capabilities in the mine countermeasure vessels (MCMVs)  by upgrading their systems with Environics` proprietary ENVI BioScout bioaerosol detectors. Furthermore, the upgrade project involves a facelift of the user interface, the EnviScreen Operix, to match the latest release of this system software.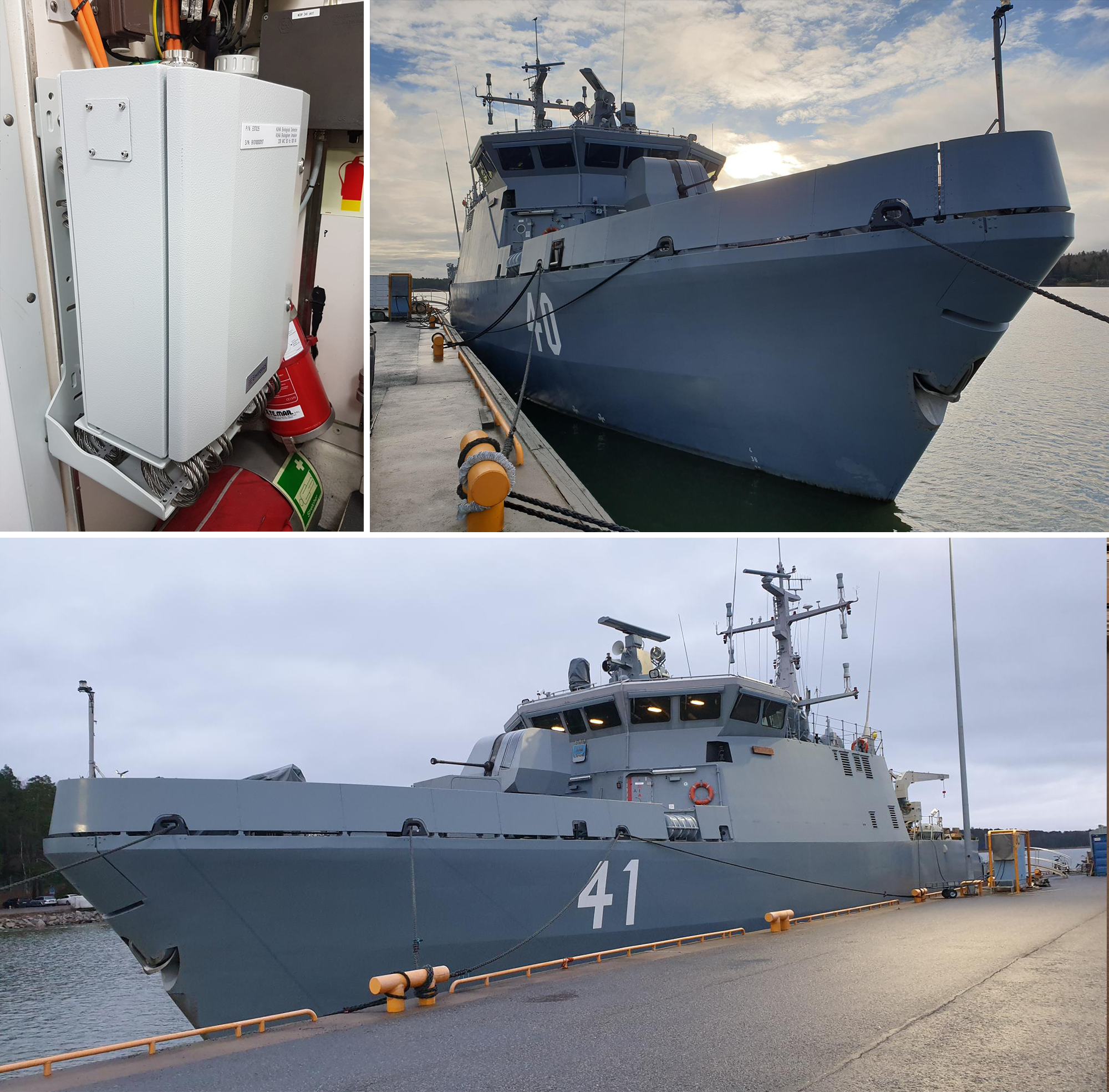 The new capabilities have been installed in the Pansio Base of the Coastal Fleet in November 2020 by the Environics´ Project Team.
The 3 multipurpose mine countermeasure vessels under the upgrade – MHC Katanpää, MHC Purunpää and MHC Vahterpää belong to the Katanpää naval vessel class, supplied by the Italian shipyard Intermarine S.p.A in 2012 – 2016. They represent the top class of both Finnish and international mine countermeasure capabilities thanks to their versatile and modern sensors and systems. The Katanpää-class vessels are equipped with an extensive array of equipment to search for, locate and destroy naval mines. Among other systems, the vessels and their crew are protected from CBRN threats with EnviScreen CBRN Monitoring Systems provided by Environics. The Katanpää-class mine countermeasures vessels have proven their performance also in international exercises, being a part of the NATO Response Force pool during the year 2020.
Learn more on our solution for:
Naval & Maritime CBRN Monitoring