Product
100 ID
Identification of solid or liquid chemical compounds such as: explosives, narcotics, hazardous substances, chemical warfare agents (CWA), and pharmaceuticals in seconds.

Easy to use, portable for field operations, interface designed to be used while wearing protective gear.

The most cost-effective raman solution of its class.
Raman Technology
Complex
spectroscopic technique

, made easy to use

Raman spectroscopy turns visible the molecules' specific spectrum, that can be seen as the chemical fingerprint of the sample.

The 100 ID analyses it and compares it to the embedded database / libraries. When a match is found, it is displayed with a confidence level indication.

This technology is suitable for measuring inorganic and organic compounds, in liquid or solid forms.
Benefits
Why Choose 100 ID
ID 100 works as a complementary product for ChemPro100i CBRN kit in North American First Response market, combining Raman and IMS technologies, and allowing for full coverage of the chemical measurement chain for liquid, solid and vapor compounds.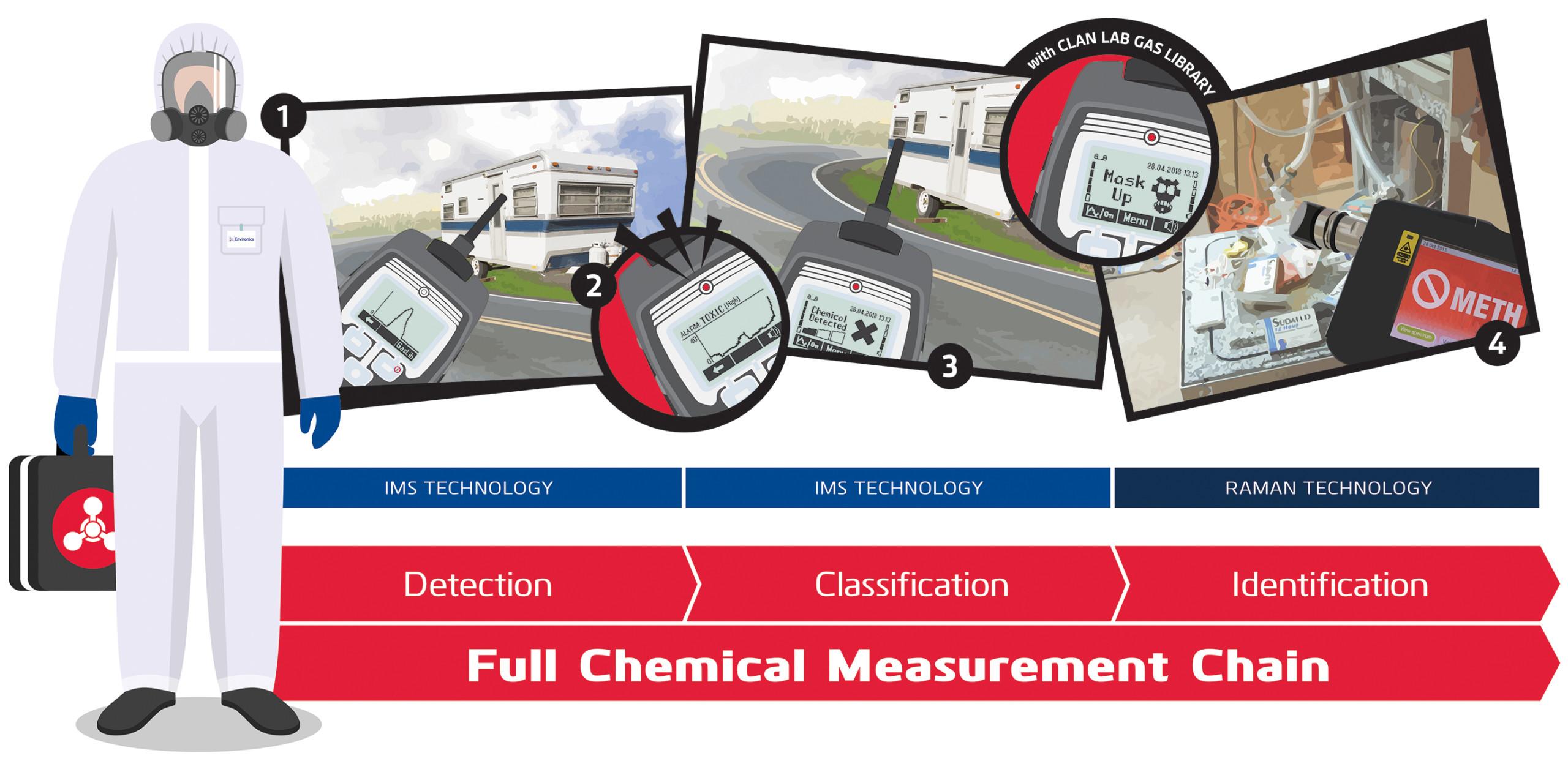 Identification of solid or liquid chemical compounds

All-in-one solution

No consumables or factory calibration

No maintenance costs

Software updates included

Updatable and customizable libraries

Easy to operate and decontaminate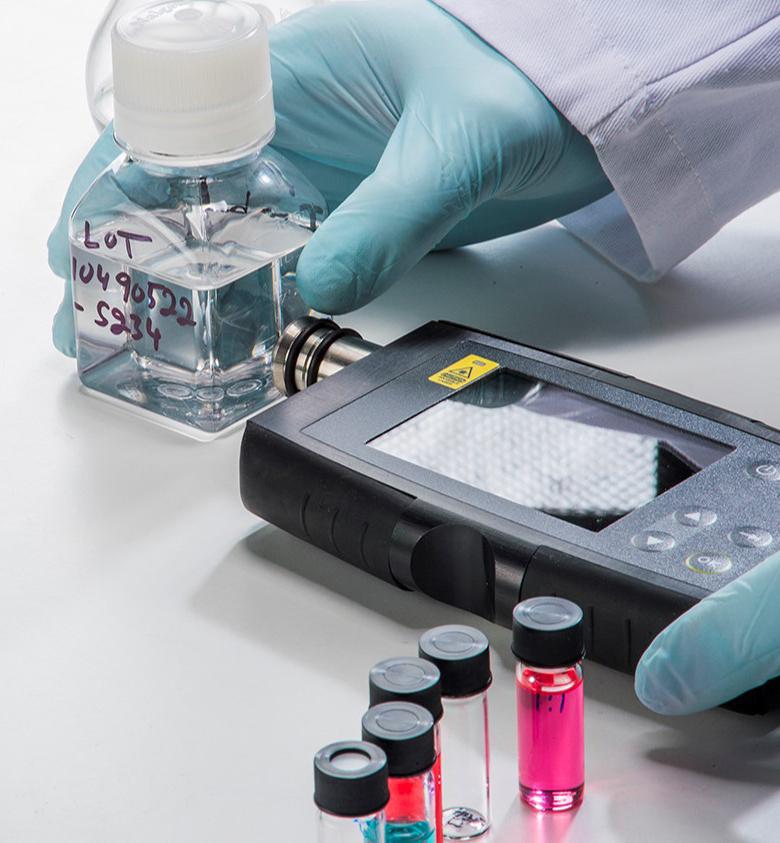 Product
Applications
100 ID is a valuable instrument for emergency management and incident command operations.
It is adequate for CBRNe & Hazmat teams and law enforcement authorities.
Size

15.8 x 10.1 x 2.9 cm (6.2 x 4.0 x 1.1")

Weight

650 g (1.4 lb)

Available libraries

Explosives, Narcotics, Hazardous Chemicals, Chemical Warfare Agents, Pharmaceuticals

Laser Excitation Wavelength

785nm

Battery lifetime

Rechargeable battery, more than 8 hours of typical use
Can be extended with standard mobile power banks

Laser Output Power

3 levels available, max 300mW
For full specs