Product
ChemPro100i CBRN Kit
Full CBRN capability with Biological and radiological detection add-on modules.
Add-on Modules
The ChemPro100i capabilities can be easily expanded to a full CBRN detection system by utilizing unique cost effective external add-on modules.
All add-on modules are plug 'n play connect to the ChemPro100i and the User Interface menu is automatically updated with new features.
All add-on modules draw power from the ChemPro100i battery – no additional batteries or chargers are needed.
Benefits
Why Choose ChemPro100i CBRN Kit
Complete ChemPro100i CBRN Concept

Includes a ChemPro Reader Module for the ENVI Assay System Biodefence tests

Includes ChemPro100i Radiation Detector Module

Enables full usage of all of the device's advanced capabilities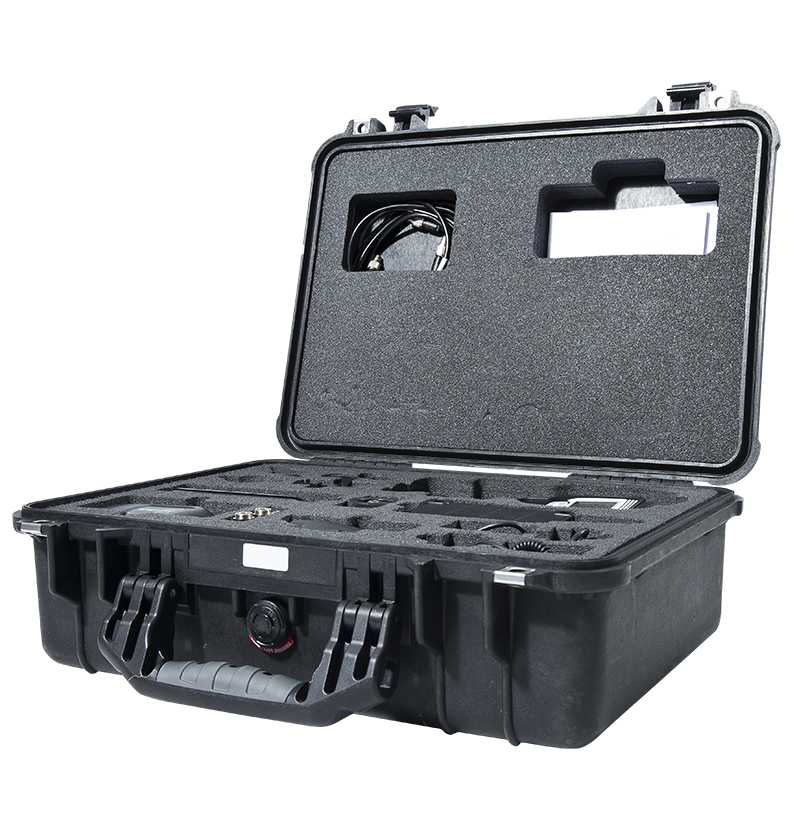 Product
Applications
ChemPro100i CBRN Kit can be purchased in different versions, housing the device and a variety of accessories depending on the level of the kit, and its application.
Because it is delivered in a rugged transit case, every item is easily accessible and protected from every element that you may encounter when moving to and on the field.
Radiation Detector Module




Detected Radiation

Gamma and X-ray radiation


Dose Rate

0.04 μSv/h to 100 mSv/h

Energy Range

From 50 keV to 1.3 MeV

Response Time

Fast mode 2,5 seconds
Normal mode 3 min. at ambient radiation levels


ChemPro Reader Module

Memory

100 test results

Reading modes

Read test results: 10 sec. response time
Run test: 15-20 min. response time
For full specs