Are you working in the Naval and Maritime industry and looking for solutions for CBRN monitoring and detection?
Are you looking forward to tackle a complex and demanding requirement — such as vessel CBRN protection — successfully and effortlessly?
Watch Free Webinar Now
In this webinar, Application Manager for CBRN systems Katja Kiukas will make you familiar with the 5 Benefits of Selecting a Single Supplier — or in this case Environics — for Naval CBRN Protection.
Mrs. Kiukas is a MSc. in Cell Biology & Bachelor in Business Administration/ Risk and Environmental Management, has gained 15 years of technical, application and business-oriented expertise in the field of mobile and fixed installed CBRN systems and biological detection and identification.
Environics has shown excellence in the field of manufacturing, design and implementation of CBRN solutions for more than three decades. Success stories contain over 100 naval CBRN system installations implemented in co-operation with leading shipbuilding companies and shipyards.
Environics Naval CBRN Monitoring Solutions are based on robust, durable and functional design for harsh conditions of military environment, as well as recommendations, rules and regulations made for naval vessels by IACS (International Association of Classification Societies), an umbrella organization for the classification societies consisting of 12 members.
We understand that naval projects are complex mixtures of specialized instrumentation, unique ship layouts, safety and performance requirements and objectives for high construction quality and cost-efficiency.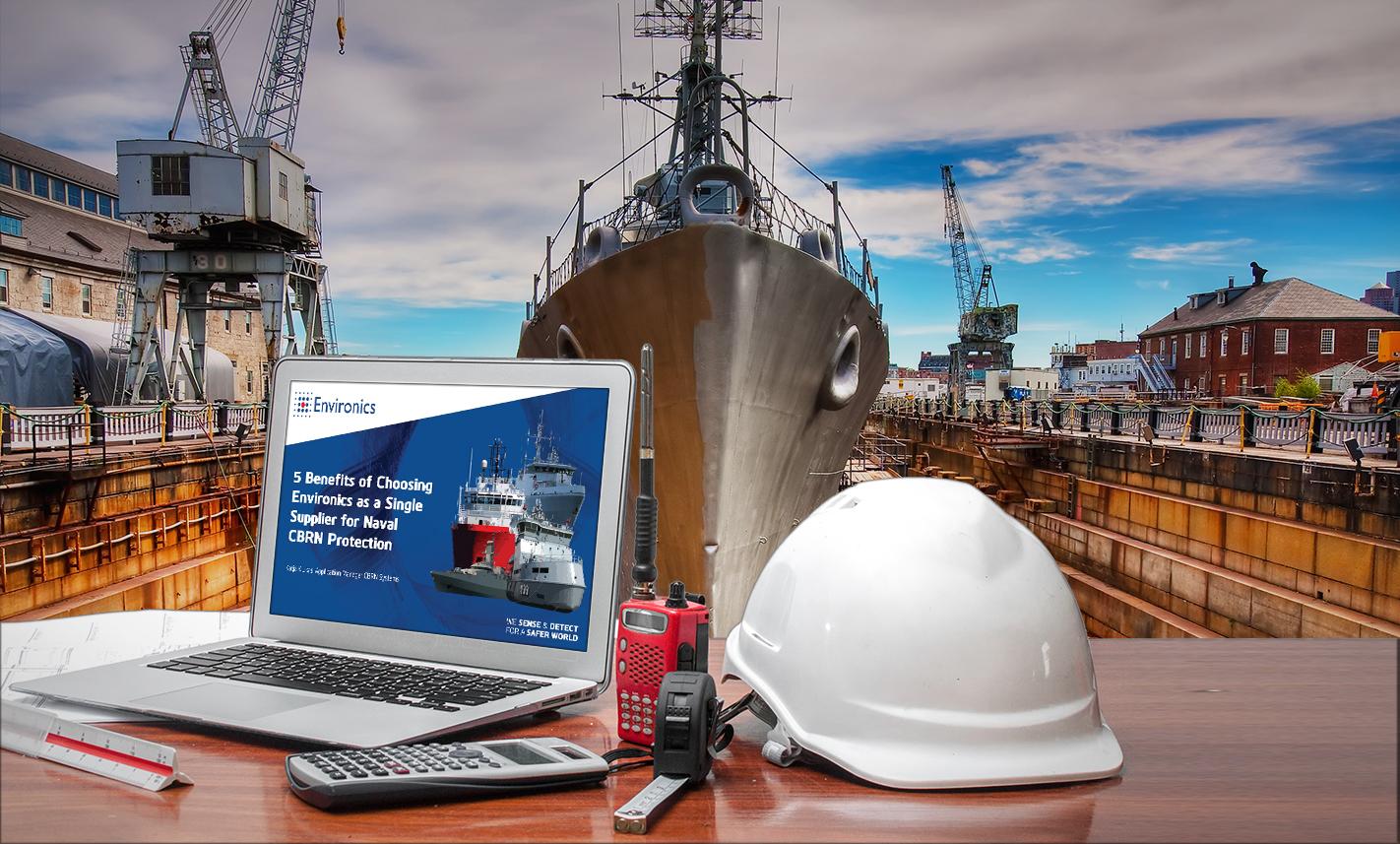 1. Decades of Experience and Proven Expertise (on Implementing CBRN Monitoring Systems into a Naval Vessels)
2. Customer Orientation flavoured with Requirements of Classification Societies
3. Fast and Reliable Response enabling Real-time Situational Awareness and Guidance
4. Solutions, Services and Support for the Whole System Lifespan
5. Approved Turnkey CBRN Solutions from a Single Supplier = Time, Money, Resource and Effort Savings
Would you like to know more?
Watch Free Webinar Now
Fill the form below and welcome aboard!