Are you a Vehicle Manufacturer or Supplier of CBRN filtration, looking for solutions for CBRN monitoring and CBRN Filter Control?
Do you need scalable, versatile CBRN solutions that fit to different vehicle platforms from CBRN Reconnaissance to Infantry Fighting Vehicles, Armored Personnel Carriers, Main Battle Tanks and beyond?
Do you have a foreseen retrofitting project that requires CBRN expertise and effortless integration?
Watch Free Webinar Now
In this webinar,  Application Manager for CBRN Systems Katja Kiukas will make you familiar with the 5 Benefits of Selecting a Single Supplier — or in this case Environics — for Vehicle CBRN Solutions.
Mrs. Kiukas is a MSc. in Cell Biology & Bachelor in Business Administration/ Risk and Environmental Management, has gained 15 years of technical, application and business-oriented expertise in the field of mobile and fixed installed CBRN systems and biological detection and identification.
According to Mrs. Kiukas, long experience and proven expertise counts, on the condition that your partner shows agility and have a design-oriented mindset in developing new products and systems for the customers. Environics is a high technology company, operating in the field of manufacturing, design and implementation of CBRN solutions for more than three decades. On the contrary to pure system integrators, this gives a clear advantage: we have special insights and strong expertise for building sensor networks for many types of applications in the military and civil defense. We deeply understand the possibilities and limitations of technologies, we can create always appropriate and proportional CBRN systems to match the desired level of protection. Compared to the system integrators, Environics is capable of providing CBRN application targeted tools for situation monitoring, operator guidance, operator trainings and system maintenance.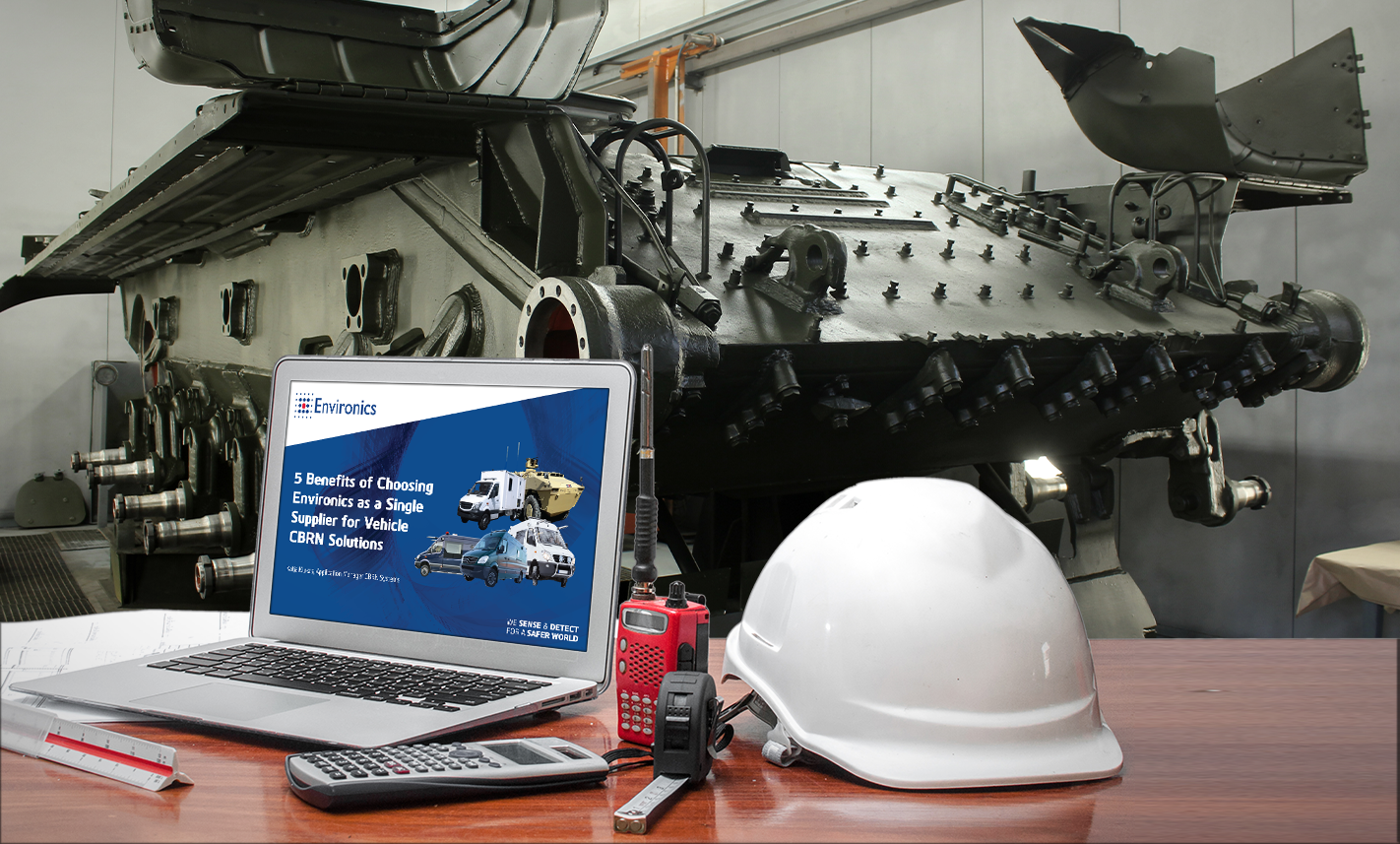 Here's a glimpse of the benefits:
1. Long Experience & Proven Expertise
2. Customer Orientation flavoured with Requirements of Operating Environment
3. Fast & Reliable Early-Warnings & Provision of Real-time Situational Awareness
4. Solutions, Services and Support for the Whole System Lifespan
5. Scalable & Modular CBRN Solutions from a Single Supplier = Time, Money, Resource & Effort Savings
Selection of a reliable, experienced and agile partner for supplying CBRN monitoring solutions to armored vehicle programs, involving either retrofitting or completely new designs, will have effect on the degree of time, money and efforts required by the vehicle integrators and manufactures themselves for this special area of expertise. It also aids to make informed CBRN architecture decisions, to achieve the complete product experience and differentiation in the armored vehicle concept. In the short and long run, the selection will have impact on the user experience, the overall success of the projects and building a lasting relationship with customers that need and care about the armored vehicles as crucial elements for their missions.
Would you like to know more?
Watch Free Webinar Now
Fill the form below and hop on soon! Since true Heroes do not drive Super Vehicles – They are protected by Environics´ CBRN Solutions!