CBRN Decontamination is the process of removing or neutralizing contaminants that have accumulated on the operators' property, and protection equipment. The focus of decontamination is solely the physical removal of the contaminant, and it can be passive or active, reflecting the urgency of the operational and/or tactical situation.
Watch Free Webinar Now
This webinar is approx. 30 min long and will give you a practical and easy-to-follow approach on the topic of "CBRN Decontamination", with useful hints for your daily activities!
This session is hosted by CBRN Capt. (Ret) Mr. Toni Leikas, who is also CBRN Specialist and Training Manager of Environics. With approximatelly 20-year experience in training and education of Security and CBRN matters, Mr. Leikas has trained operators from over 50 different nationalities, from First Responders to Scientists.
This webinar was originally recorded on June 6th 2019.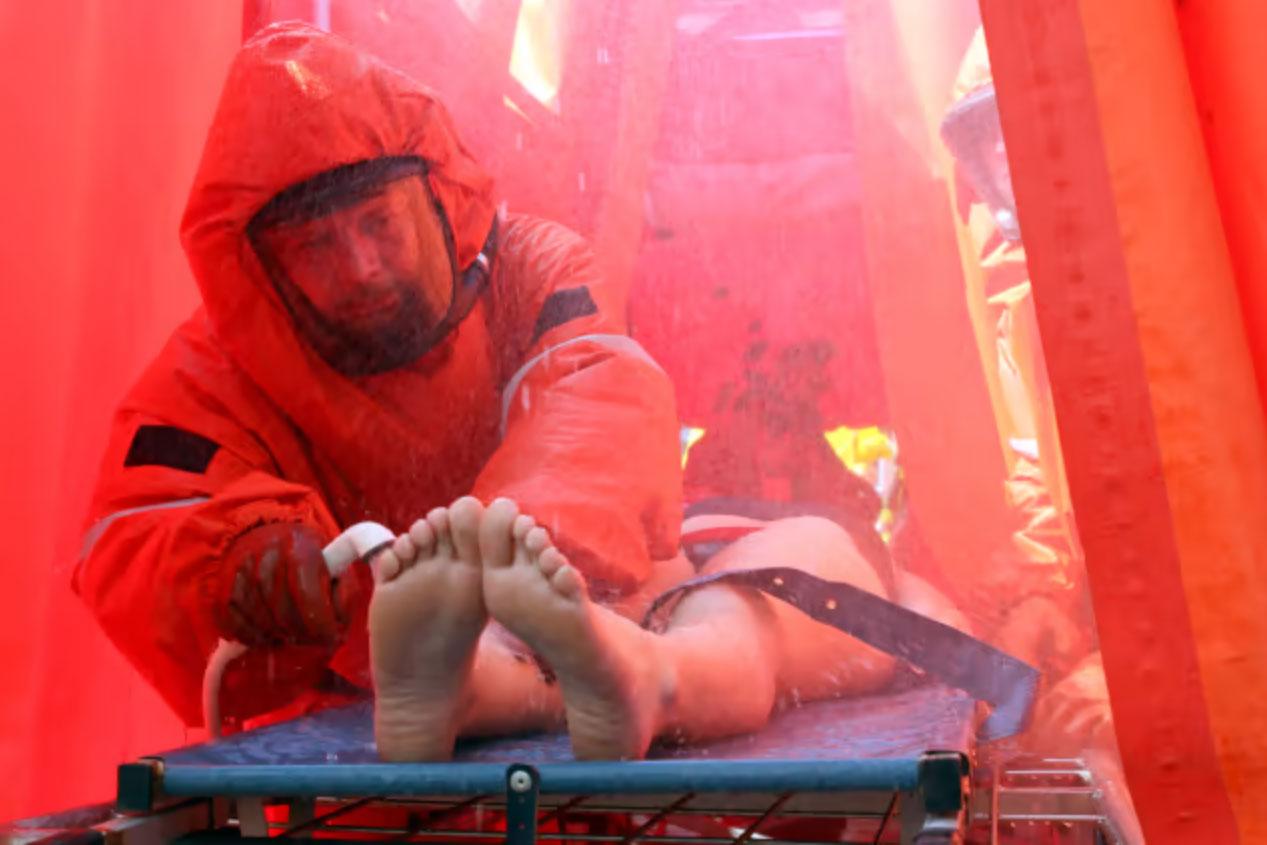 Topics such as CBRN decontamination principles and decontamination methods are tackled in this session. The two basic decontamination methods are:
Physical removal involving mechanical action with techniques such as gentle friction with a soft cloth or sponge, blotting, and washing.
Neutralization involving methods and / or materials to counteract the harmful effects of the contaminant.