Understanding ChemProX Detection Modes
Operational Context & Procedures
"ChemProX Detection Modes" webinar is hosted by Application Manager of Handheld Chemical Detectors Teemu Partanen and Product Manager of Handheld Chemical Detectors Mika Saarinen.
In this approximately 20min session these chemical detection specialists will walk you through the usability and characteristics of ChemProX in-built chemical detection modes.
Watch Free Webinar Now
ChemProX detection modes are essencially a set of rules and data to which chemical measurement results are compared with. If there is a match, it triggers an alarm. The detection modes are divided between CWAs and TICs in order to avoid false alarms: if both chemical types were gathered in one list, it could lead to an unsatisfactory number of false alarms.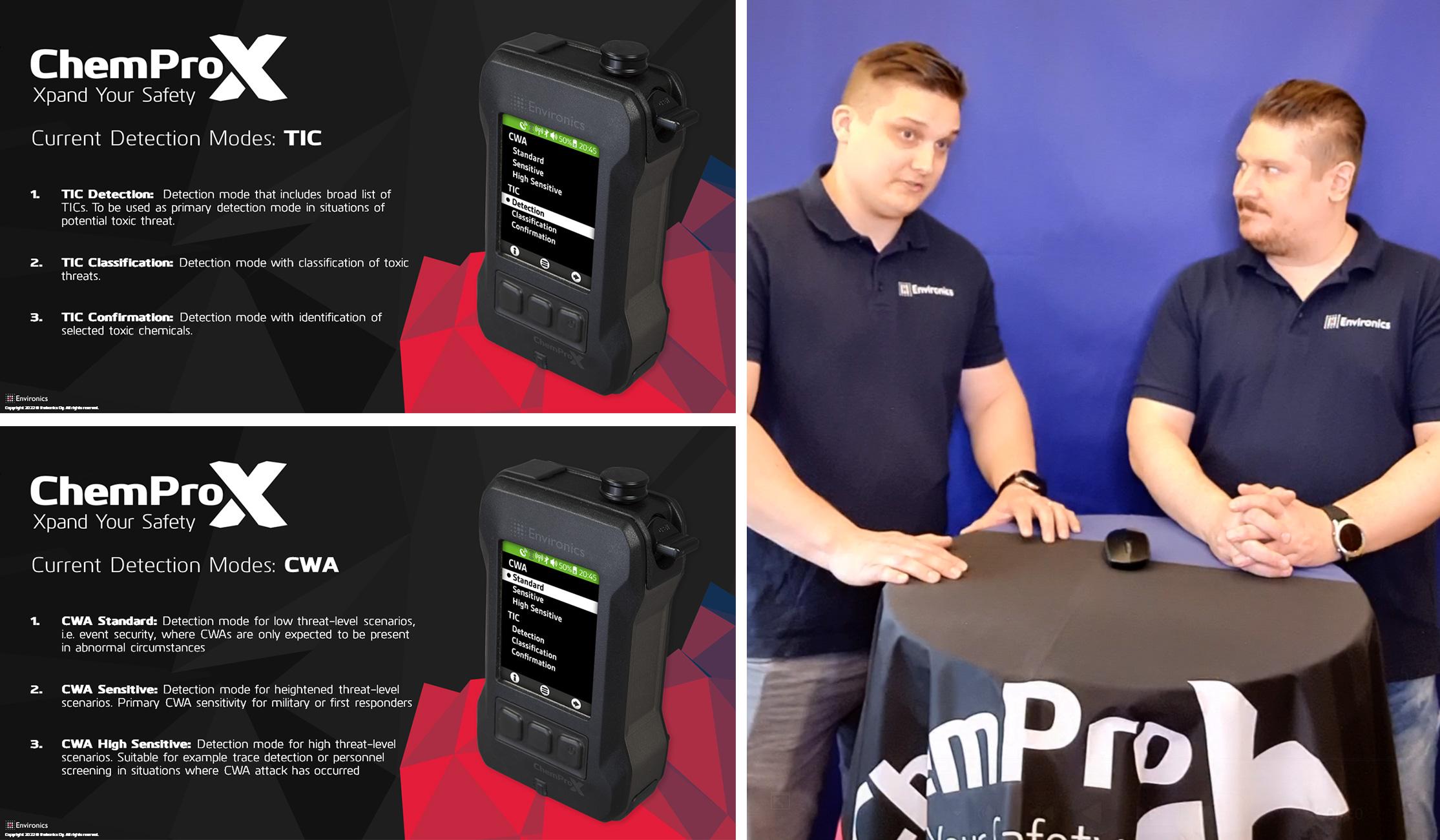 TIC Detection Mode
TIC Detection: Detection mode that includes broad list of TICs. To be used as primary detection mode in situations of potential toxic threat.
TIC Classification: Detection mode with classification of toxic threats.
TIC Confirmation: Detection mode with identification of selected toxic chemicals.
CWA Detection Mode
CWA Standard: Detection mode for low threat-level scenarios, i.e. event security, where CWAs are only expected to be present in abnormal circumstances.
CWA Sensitive: Detection mode for heightened threat-level scenarios. Primary CWA sensitivity for military or first responders.
CWA High Sensitive: Detection mode for high threat-level scenarios. Suitable for example trace detection or personnel screening in situations where CWA attack has occurred.