The webinar ChemProX features Connectivity was first broadcasted on September 17th 2019 and takes about 20 minutes. The host is Teemu Partanen, Product Manager of Handheld Chemical Detectors — at the time of the broadcast — currently Application Manager, Handheld Chemical Detectors.
This session focuses on the communication options and practical benefits enabled by connectivity features.
Only Fictional Heroes Accomplish Missions Alone
In an era where communication and connectivity became inherent to most of trivial daily tasks, ChemProX emerges as a contemporary tool. Its detection network is expandable up to 10 detectors per group, and features a secure data transmission by radio. The radio communication is complemented and expanded by a WLAN connection.
"Old Method" VS Enhanced Method
Chemical Detection – Previous Generation
Information collected with C(RN) detectors by the team members is transfered to Coomand Levels by radio.
The incident details are only shared when the team returns from the hot zone, most likely causng the requirement for a second dispatch.
Efficient but time consuming method.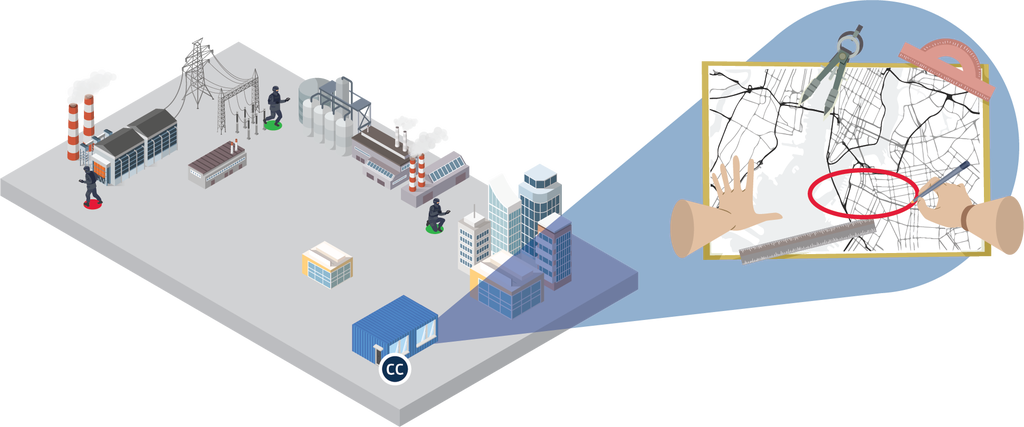 Chemical Detection – The Next Generation
Unique feature in handheld chemical detetion.
GPS geolocation, for showing your location and all team members in the operation.
Communication options: Lora based radio data, WIFI, bluetooth, and USB.
Allows for faster and informed decisions during a crisis situation.
Ensures safety faster, therefore saves more lives.