Multiple Ways of Utilizing ChemProX
The Webinar Series #3
In "ChemProX, Single Use" webinar, Application Manager of Handheld Chemical Detectors Teemu Partanen will explain the potential of ChemProX when used as a conventional chemical detector.
As stated in the ChemProX, Single Use related blog article, in single use, without utilizing any in-built communication features, ChemProX works as conventional handheld chemical detector. It can be used either in hand or it can be attached to protective gear with MOLLE straps.
Watch Webinar Now
Swap Detection Mode Without Leaving the Hotzone
Discover why and how changing detection modes inside the contaminated areas allows for a more efficient way of work, bringing up more accurate results in a shorter time, during incident situations, in which saving time can mean saving lives.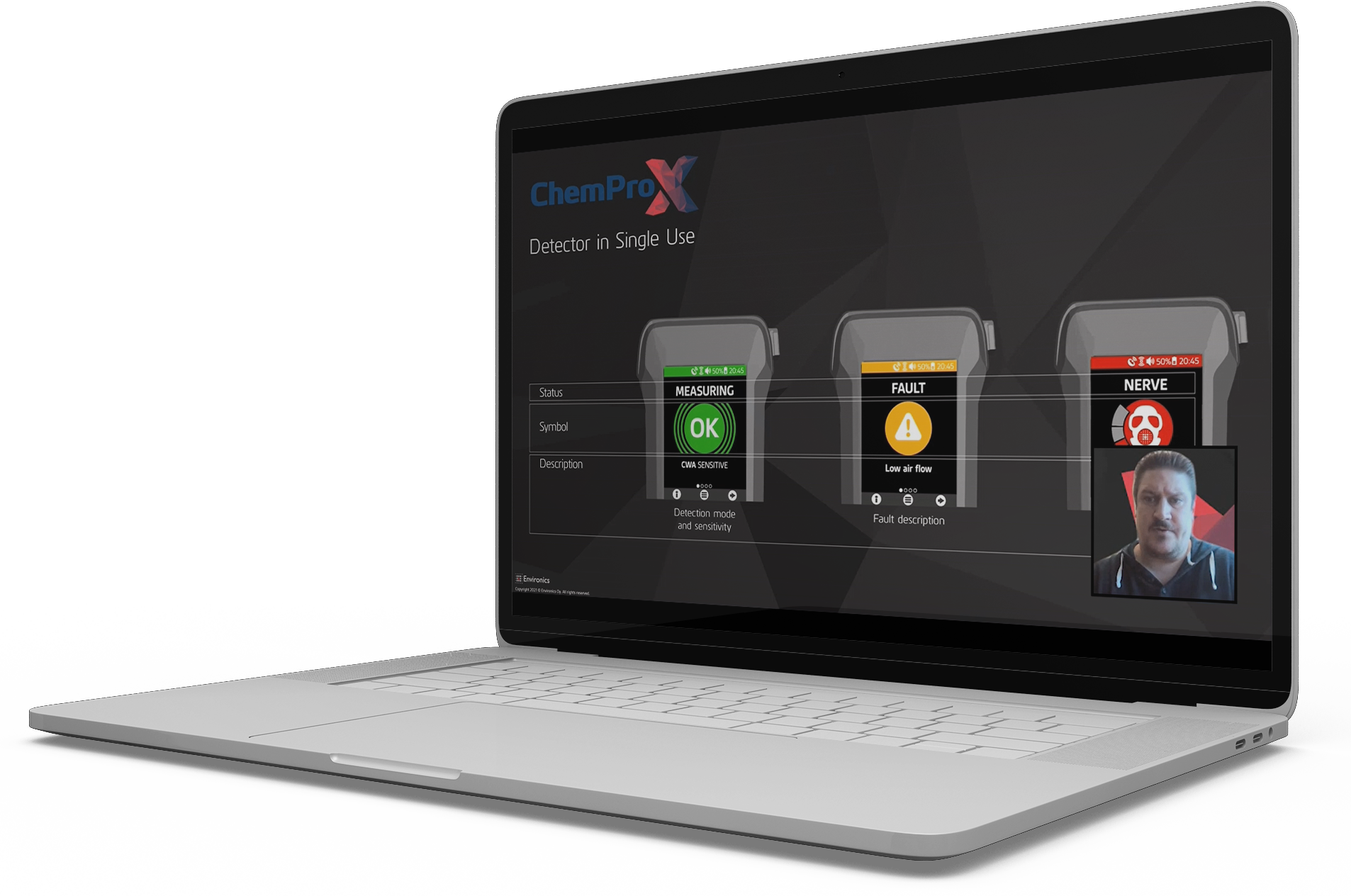 This approximately 20min session, will provide valueable insights on ChemProX basic operation features and add-ons:
Basic Operation

Change detection modes inside the contaminated area
Trend view unique function
Chemical database tailored for hotzone usage
Built-in instructions

Add-ons

ChemProX RDM – Portable radiation detection for ChemProX
ENVI Assay Tests – Biological identification and detection immunoassay tests