ChemProX Introduction
The webinar Xperience New Perspectives on Chemical Detection, corresponding to ChemProX official release, was first broadcasted on June 26th 2019. Our new generation handheld chemical detector was first introduced to the public at the 8th edition of NCT Europe. The event took place in Vienna, Austria from June 25th to the 27th of the same year.
At the same time ChemProX, Xperience New Perspectives on Chemical Detection was going live online, Product Manager of Handheld Chemical Detectors (currently Application Manager, Handheld Chemical Detectors) Teemu Partanen, and the rest of Environics team, were showcasing the device live for the very first time, for those attending the exhibition.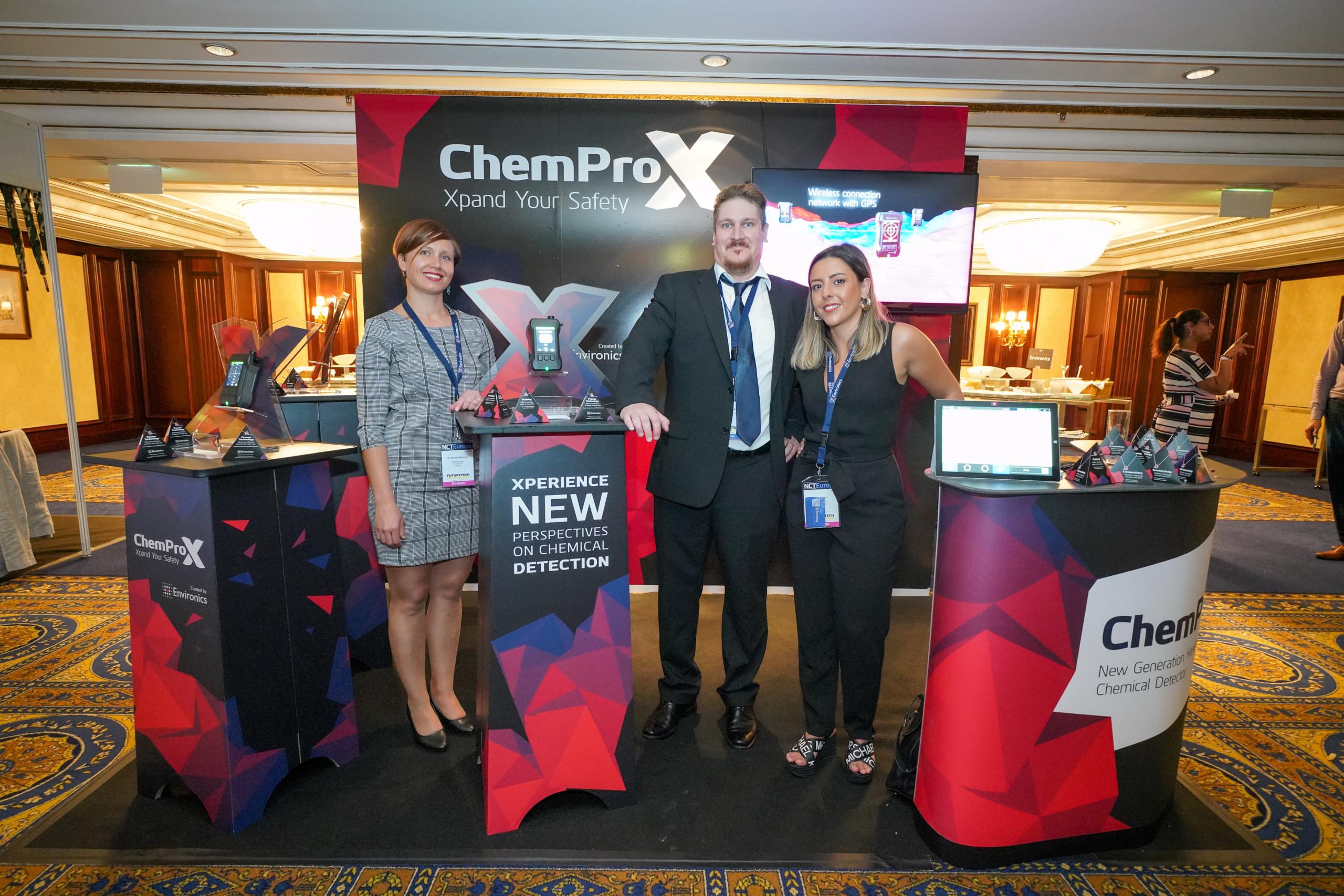 Connectivity, Training, & Proven Technology
ChemProX, Xperience New Perspectives on Chemical Detection highlights the product's main features:
Wireless connection network with GPS information
Built-in simulation mode for training
Proven and enhanced technology
A Chemical Detector with Graphical User Interface
ChemProX also features a bigger and full color display. It provides the possibility to give more information to the user, other than just the alarm indication.
This chemical detector has an embeded chemical agent database with response procedures, chemical class characteristics and agents included, with corresponding hazardous diamond (NFPA 704: Standard System for the Identification of the Hazards of Materials for Emergency Response).
A built-in quick reference guide includes the basic features of the device itself, inclusive all possible faults, potential causes, and how to fix them. It also features graphic illustrations for instructing the user how to conduct basic maintenance, and keep up with optimal chemical detection performance.
Real-time Full Situational-awaress in Chemical Detection
The host also focuses on the unique feature of Environics handheld chemical detectors — the trend line. It displays the concentration levels even before alarm triggering levels. This information, along with geo location, is now easily shared between team members and Command Centre, enabling real-time full situational-awaress.