Value Your Safety
Don't let your investment run down the drain
When you make an investment in your personal life, for example purchase a home or new car, you usually want to make sure that your investment preserves its value, you are able take usage of all of its advantages, and that you are able to maximize its service life. For some reason, the same philosophy is sometimes missing when organizations are making big investments — for example to safety and monitoring systems.
Luckily in the past years we, at Bertin Environics, have been able to foresee the steps on right direction regarding CBRN monitoring system solutions investments.
Full Customer Support
Preparedness is the key factor when we are talking about threats, which for example Bertin Environics helps its customers to protect themselves from. You need to be a few steps ahead and be prepared, in order to prevent massive consequences on crises or accident incidents. But simply implementing a monitoring system rarely does the magic alone, if it hasn't been looked after since the installation date, and no one knows how to use it and how to take the best out of the existing investment.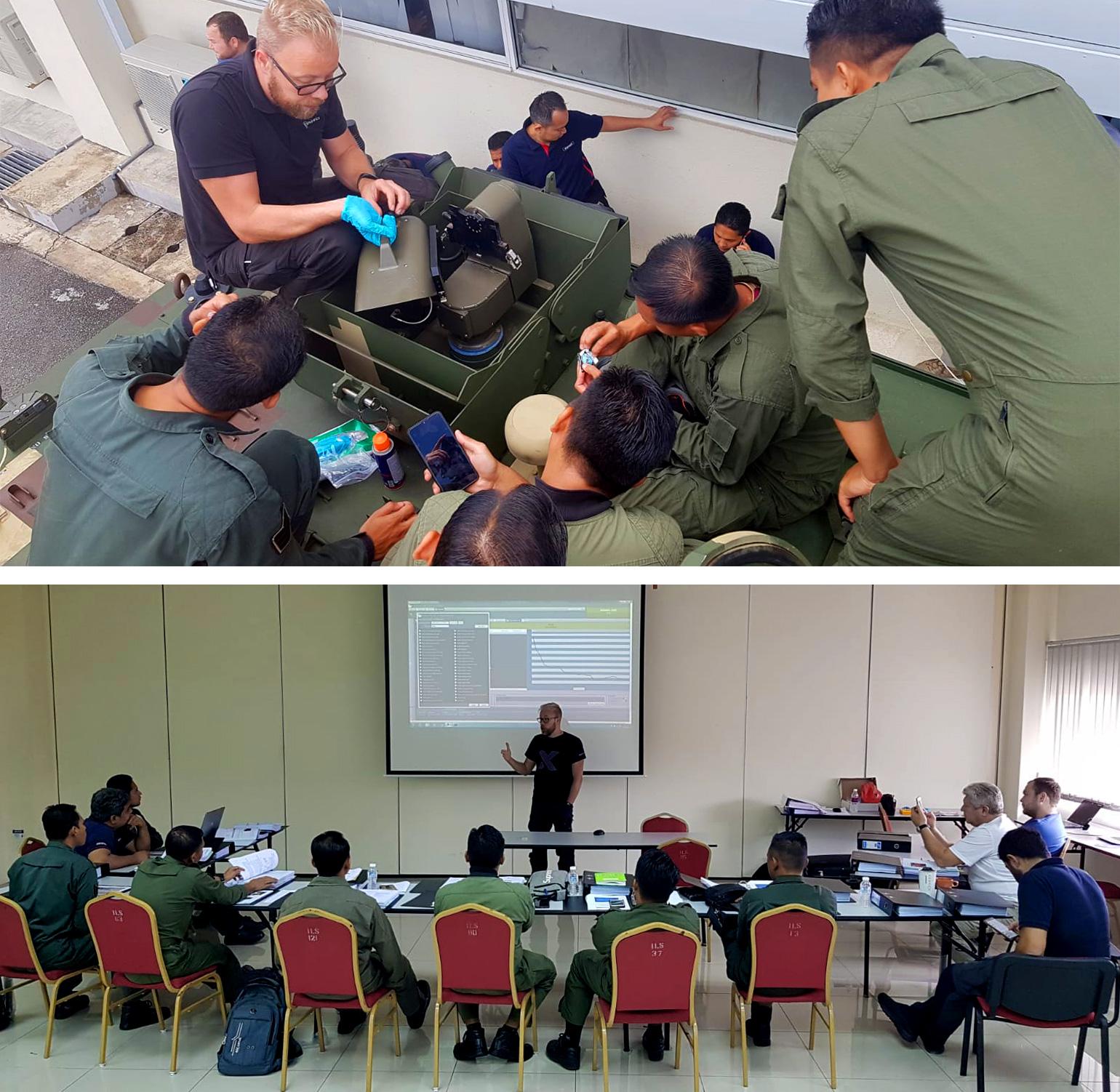 Low maintenance needs as well as easy and instructive user interfaces make the commissioning and daily operation cost effective and user friendly, but unfortunately it cannot totally replace the need of regular training and preventive maintenance actions. At Environics we have tried to find solutions to support our customers to take the most out of our CBRN monitoring systems, as we truly want our customers to gain the best value for their investment.
Benefit During the Whole System Lifespan
For these reasons we emphasize the importance of user training and comprehensive ILS sections in our tender processes. Comprehensive user training is always the first important step after the initial system investment, but, as we all know, a single training course for the system that service life is beyond ten years is just not enough. Continuous Training & Preventive Maintenance
To overcome these challenges, we have developed e-learning courses to respond to the challenge of regular staff and crew changes, and an instructive maintenance tool has been implemented to our EnviScreen Operix software, to guide and remind the users of upcoming maintenance needs.
Always remember that adequate care and continuous usage of a CBRN monitoring system provides the best possible value, and serves the maximum service life.