ChemProX as Conventional Chemical Detector
In single use, without utilizing any in-built communication features, ChemProX works as conventional handheld chemical detector. It can be used either in hand or it can be attached to protective gear with MOLLE straps.
ChemProX will alarm if chemical concentration levels raise above alarm limits, providing audible and visual indication. After the alarm is acknowledged and the protective gear is on, the user can check ChemProX's in-built chemical database for more information on the detected chemical class and different chemicals included in it, as well as quick info about protective procedures required to make sure that the safety perimeter around ground zero area of the contamination is of  an adequate size, and to inform other personnel about possible symptoms they need to keep an eye on.
Detection Mode Swap Inside the Hot Zone
One of the big improvements in ChemProX is that all the detection modes run simultaneously in the background. This means that the user can change detection modes and sensitivities at his own will and need, even inside the contaminated area.
This allows a more efficient way of work, bringing up more accurate results in a shorter time, in incident situations in which saving time can mean saving lives.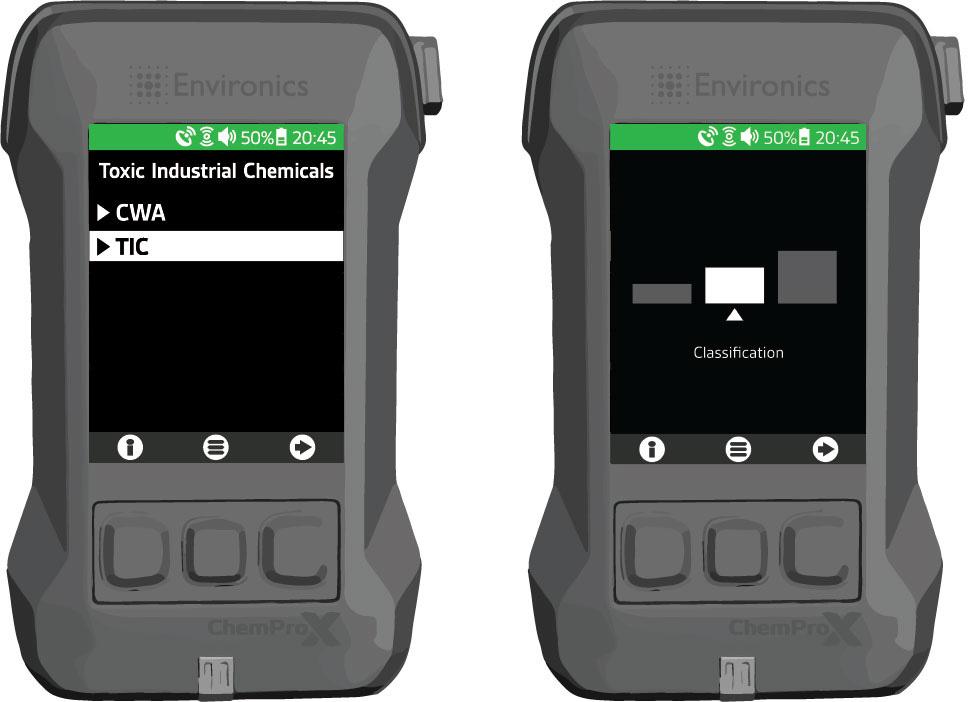 Trendline
The source of the contamination can be located by utilizing one of ChemProX's unique features: the trend line.
The trend line is a graphical, real time representation of all orthogonal sensor responses to measurement matrix around you. With the trend line it is possible to "see" chemical contamination even before it reaches alarm triggering levels. The higher the trend line, the higher the concentration. Using this real-time reaction to concentration levels, it is possible to locate that leaking container or pipeline that is the source of the chemical alarm you got from ChemProX a minute ago.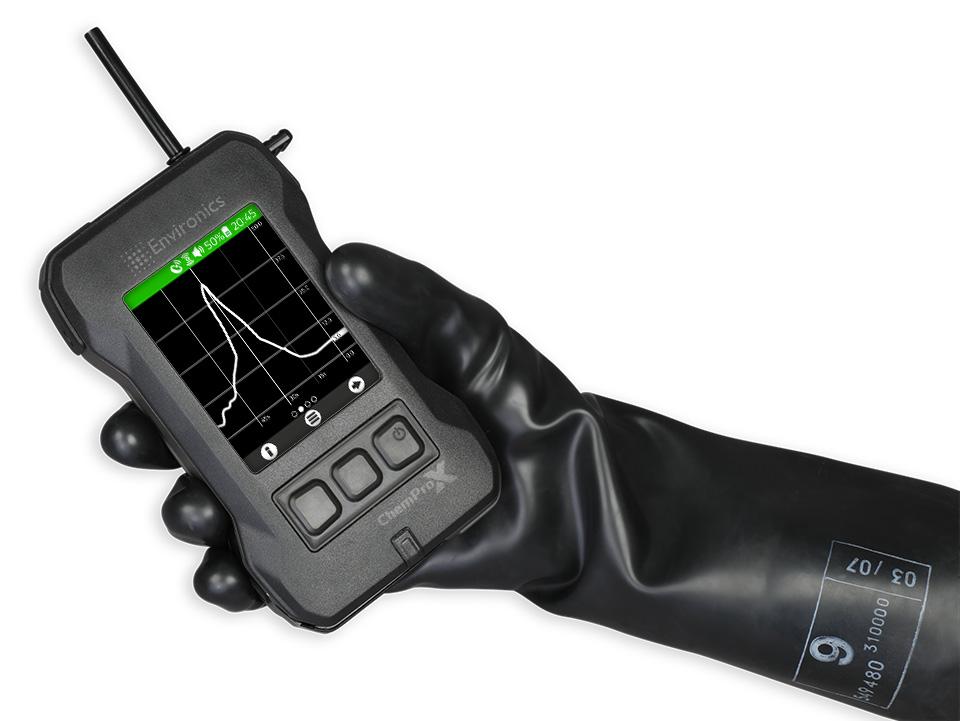 Flexible Power Management
Battery power management is also a hot topic that needs to be brought up when talking about ChemProX and its flexibility.
Another new feature of ChemProX is the possibility to use commercial power banks to power up the detector and enhance battery life, or to supply the necessary power to stay on while changing the battery, without the need to shut down the detector.
With this very handy feature you can be sure that you're never out of battery power, no matter how long your mission takes. And to make sure that you always have fully charged batteries, an optional battery charging station is also available.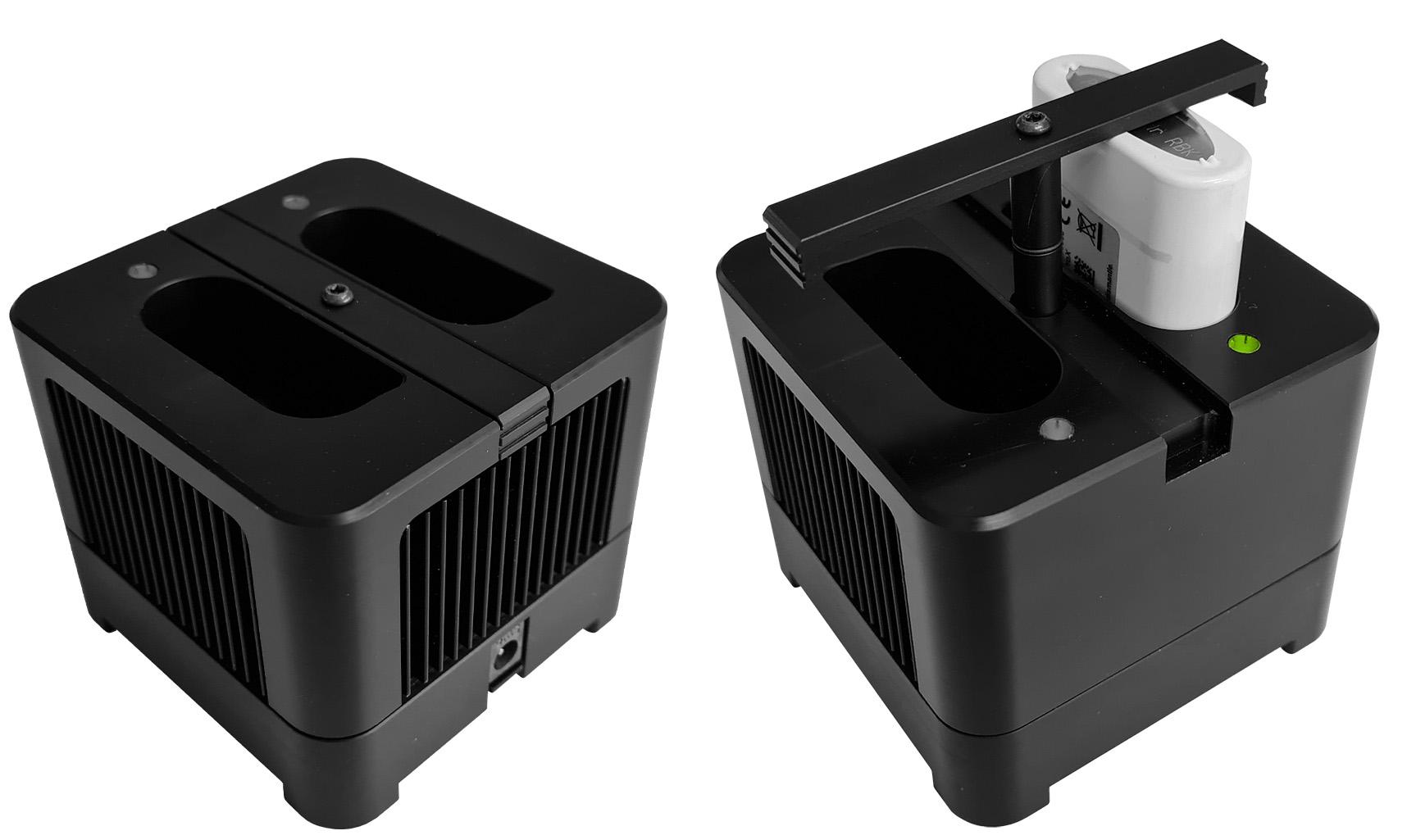 Would you like to know more about ChemProX New Generation Handheld Chemical Detector?