Are You the Next Star of the Team?
Football team players not only exercise as a team, but they also train as individuals to improve their weaknesses.
Nowadays, teams practicing is more of a combination of individuals, or small groups guided sessions. And there are also training sessions that players do by themselves. After the players reach the targeted level for equality, they practice and play as a team.
Why can't CBRN training be organised the same way?
Starting from the basics, to more complicated operational maneuvers.
Learn the Basics
As a reminder, ChemProX handheld chemical detector is not only a real TIC and CWA detector and classifier, but it is also a simulator in the same case.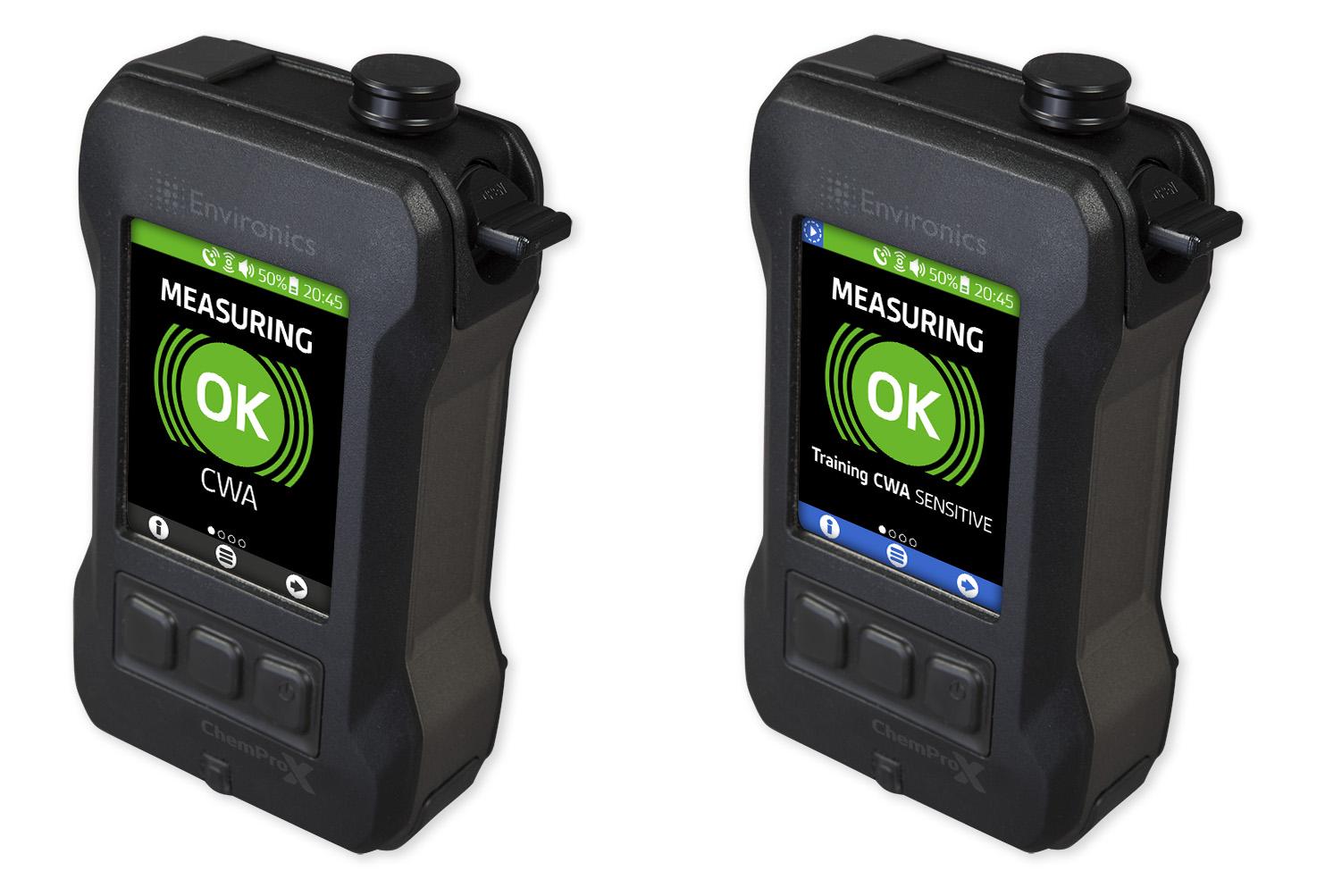 Users can "play" with it like a team; however, skills and know-how start from basics in a single player's level.
Chemical detector users normally have some previous experience using other similar detectors, like single gas, radiation, and multi-gas meters. One fundamental principle is to understand that chemicals act in a different way than radiation, and different technology-based detectors function differently as well.
Even detectors that are made for chemical detection, act and react non-identically. So, learn the basics, and don't make assumptions.
Your PT is in Your MOLLE*
No more wetted user manuals. Embedded instructions are today's new standard, or do you look at the user manual paper version of your mobile phone?
ChemProX features all basic use instructions in it.
From the User Interface it is possible to find instructions on how to use the detector's various features, from basic user to advanced level expert. There are explanations of monitoring and detection modes, instructions on how to start and shutdown the device, not forgetting the replacement of the inlet filter or conducting confidence checks.
"Do like I say – not like I did"
You can also find hints on common misuses, the most frequent ways to misuse the detector.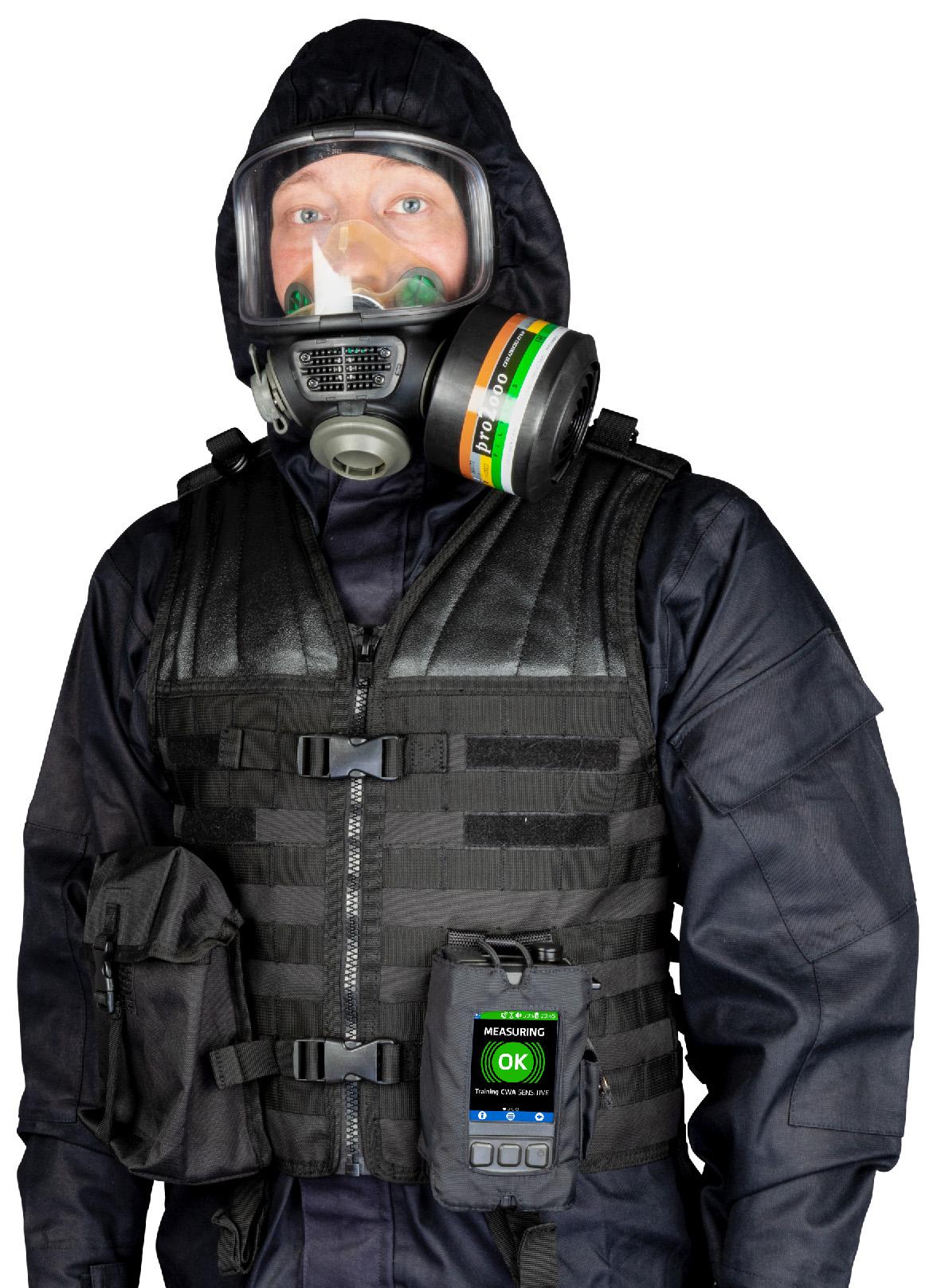 However, not all technical information or detailed explanations are embedded on the quick guide, because that is not the type of information that operators need in everyday activities.
You can ask from yourself:
 "When do I need manual anymore? Do I really read the manual?"
Raise your hand, if you really read manual! The all-needed documents to study more about the detector and its user level maintenance tasks can be found on the device and be accessed via ChemProX web browser user interface XIP.
In addition, these can also be used for basic detector training – connect the detector to a tablet and showcased from there!
Get Real-time Guidance on the Field
One of the main problems on the field, after the detection occurs, is the following question:
"What is this? Who can inform me? The incident Commander or our chemical experts, who are now on holidays?!"
To lower the pain of the operator, ChemProX provides a built-in simplified chemical agent database. It provides the operator the needed information both on the Hot and Warm zones.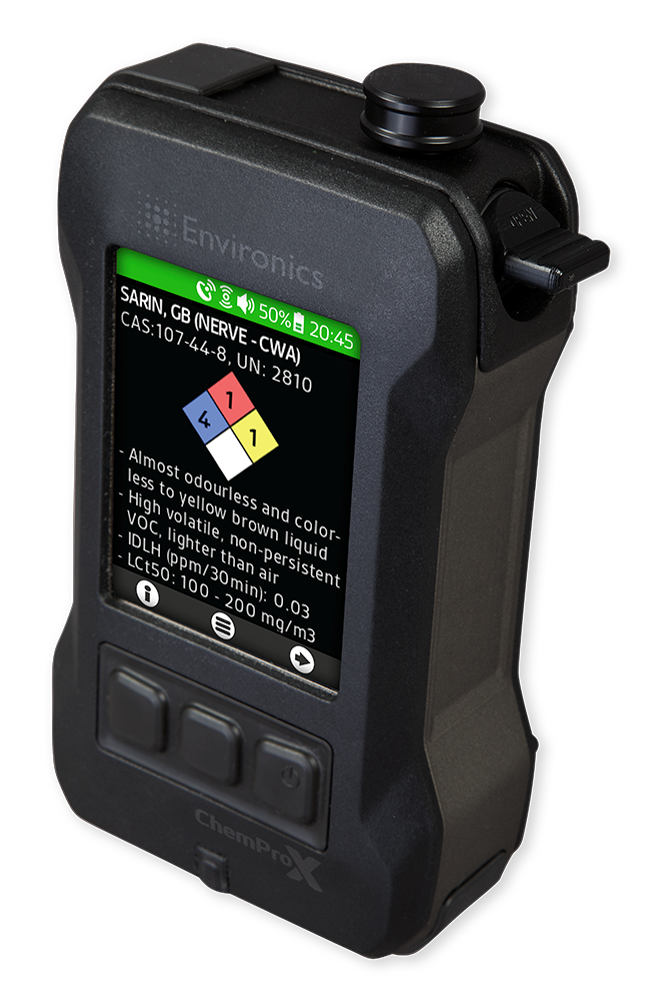 According the to various response tactics and procedures, the first needed information on the scene is normally the isolation and evacuation distances, symptomatology of victims, and physical chemical reactions — e.g. is the chemical is lighter or heavier than air.
To get on-scene confirmation or obtain additional clarification, the built-in database features substances' CAS, UN and EC numbers and hazard diamond.
But that's not all! This condensed information can also be part of individual players training, to increase their knowledge and refresh their skills before "the game".
Put Theory into Practice
When do we have to start building our team performance?
The first step is to "recruit" individual players and give them proper facilities aka tools to start to improve their basic skills.
The next step after the team creation is to find a strategy and to practice the team tactics and way of  "playing".
So, in our "chemical detection game", this means basic technical training on how to use detector properly, like starting up, sniffing chemicals, shutdown procedures, user maintenance task, etc.
When the required level of "team's style of playing – technique" is acquired from individual players, that won't make them neither stars or experts.
First, all the players must get to know and internalize "the team game book – SOP". They have to know the standard procedures of how to operate the detector in accidents, search, survey and monitoring missions, to gain the best benefits for the team. The detection team is not ready for the game. They still have to practice, learn and test the "team's playing style and game book".
These training sessions can vary from basic player skills practice and/or forward to more advanced small-team games.
In many cases, small towns have only one or few talent players, but not enough resources to build a team. These players have to either move to bigger clubs, or practice most of time by themselves. The same happens with fire stations with few detectors. The first responders have to practice the detector skills as individual or in a patrol way. When they have reached the level, they can easily jump into team users, as the need grows.
Use The "Tactical Board"
The coach (trainer) can easily set basic practice for the players with ChemProX built-in features.
The coach can smoothly connect the tactical board (tablet) to the ChemProX's WIFI, open the web browser with built-in ChemProXIP UI software, and share the real detector screen to all the players.
All the simple actions, features and guidance can first be counseled before the players start to practice. When everyone can use the detector, they can move forward to the next level.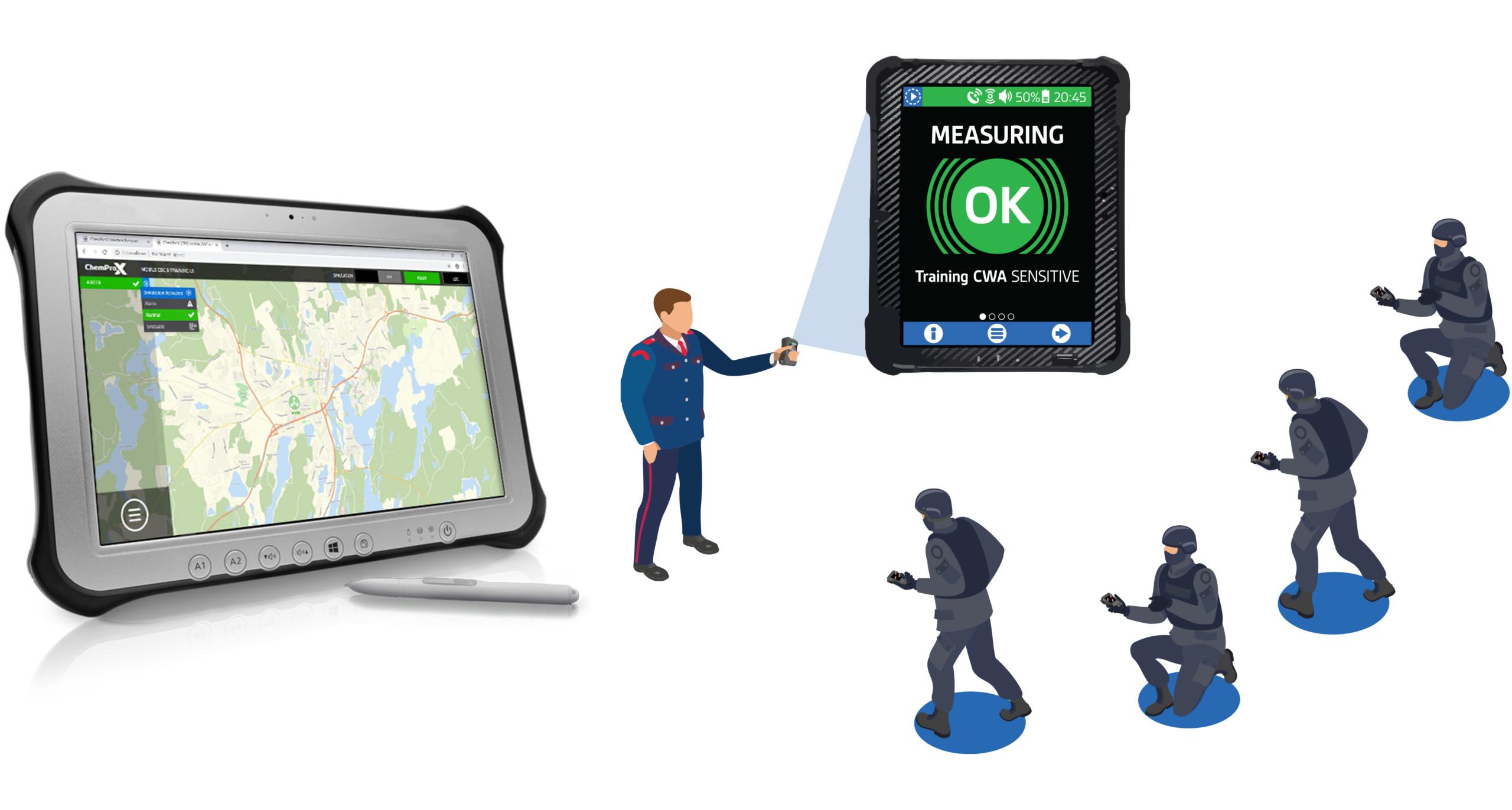 Everyone knows that nothing beats the fact that it's better to use real detectors and real chemicals.
Nowadays, can you spray a real chemical all around the classroom, or create a chemical cloud dispersion in the training area by spilling real chemicals on the ground? No, I don't think so!
It's not environmentally friendly and and not even safe. So, we have rely on small vials and single droplets. These are the only acceptable way of measuring and practice how chemicals act and detectors react.
ChemProXIP UI software allows the trainer to simulate chemical reactions and various types of alarms using the tactical board or using the training opponent (Bluetooth chemical sources).
Bring Your Team Together in Test Games
The team players have to first know and feel how the ball and ground feel on daily weather (detector – chemical – environment) before rushing into final games.
The coach can simulate how the opposing team is playing, to test and learn how his own team reacts. With basic ChemProX accessories this type of games can be easily carried out. The games can be search and contamination screening and survey tasks from a few centimetres distance, to a 50 meters perimeter in an illicit laboratory environment, to a chemical hazmat accident.
We have to remember any simulations of the opponent team reactions, as well as our team movements are not the same as the real ones in "real game".
The simulated chemical classes and intensities in these sources do not act exactly like real-chemicals with wind or air flows. That's why the next step after using the sources is to detect real chemicals in same type of training scenarios… But is it possible and safe?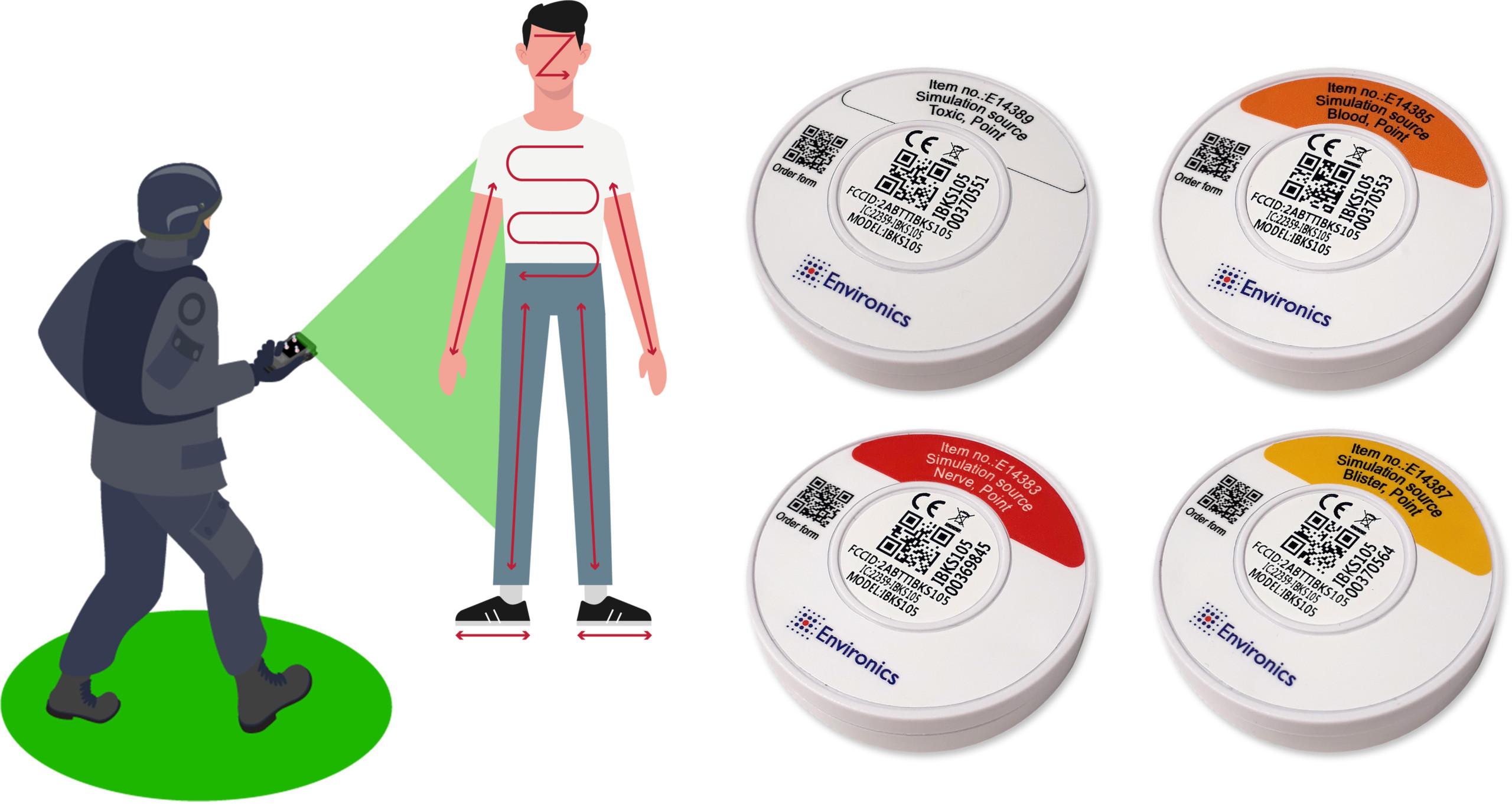 Would you like to know more about ChemProX New Generation Handheld Chemical Detector?