Is Sky the Limit?
Chemical Detection? Been There Done That
I hope the following speech is not too familiar for you, but often these are some of the reasons why responsible unit's for chemical and CBRN response are not in the level they should be.
Chemical reconnaissance and rescue trainings and exercises are complicated and too expensive to execute!
Where do you use all the resources? What chemical are you using? Is it even safe? Do you have ADR-licenses to transport the chemicals? Can you show the Material Safety Data Sheets for these chemicals? Blood agent! What! NO! NO!
Are you insane? If chemical accidents happen so rarely, why do we have to train for these?
The guys have practiced these things in their courses and we don't have time for these!

They know what to do! OUT and back to work!
When we started developing the next generation chemical detector, we wanted to build a tool to tackle everyday life challenges. We have gained a lot of real-life experience and end-user endless dreams for decades.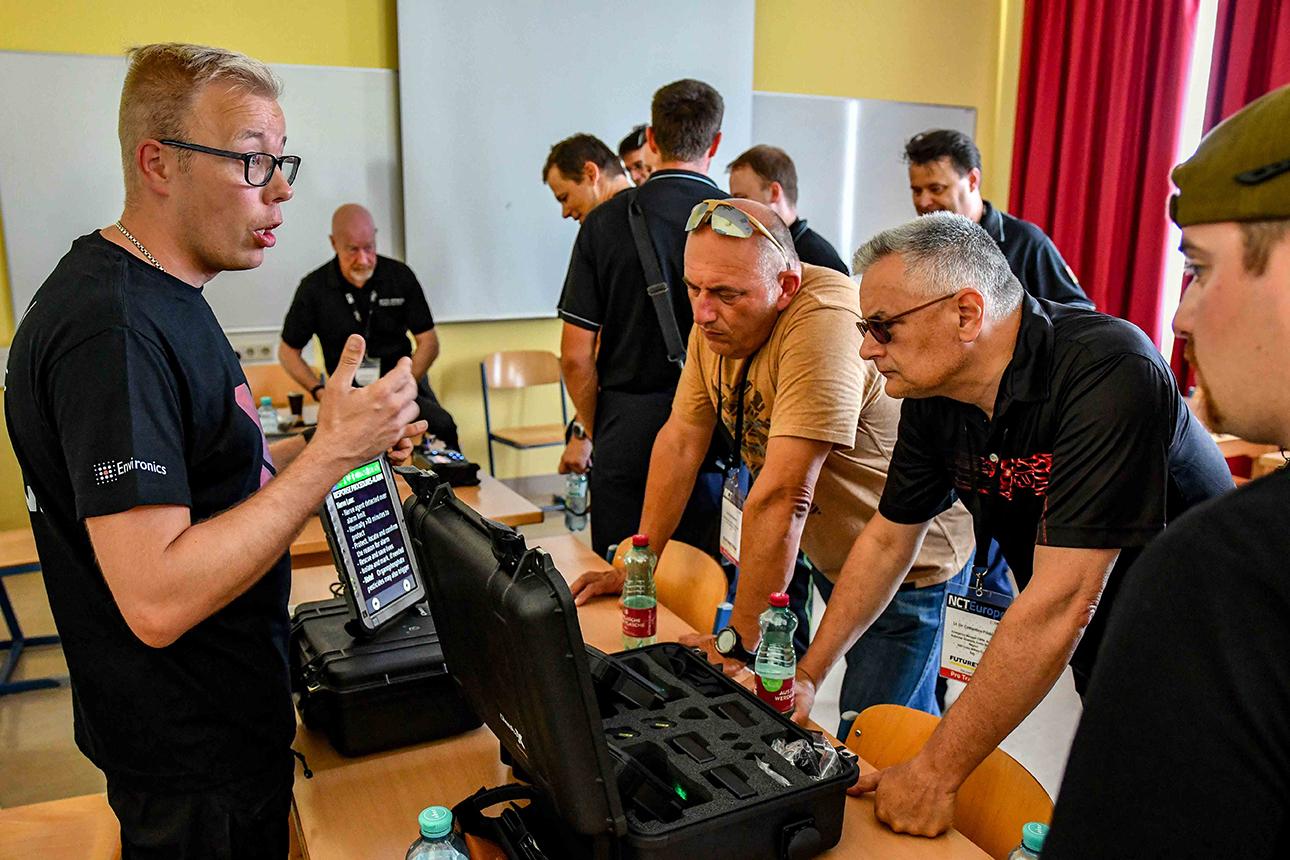 Our goal was to build a detector with simulation and real-time connectivity — a all-in-one unit — without external dongles, gadgets, cables, software, game controller etc. And we made it! The sky was not a limit for us. Why it has to be for the users?
Scale Your Dream Needs
The learning experience starts from small droplets and expands to a river that runs towards the ocean.
Like the river has turns, the learning experience also has a leaning course up to down. When you are familiar with these, then you can create chemical trainings, practices and exercises that serve the purposes.
Do not reach the moon before you have the rocket and skills to use it.
The same applies to chemical detection. Even if ChemProX and most of other detectors are basically easy to learn and easy to operate, the "story behind" chemical detection is more important than the device itself.
Operators have to internalize why and how to detect, and then consider the detector added values. Of course, without motivation there are no results, neither long-lasting development and competence. Owning functional and appropriate tools for the right works motivates most of the operators (we can't raise your salary to boost your motivation!).
ChemProX, More Than a Basic Chemical Early Warning Detector
When I'm talking about ChemProX, I'm not only talking about a basic chemical early warning detector — what it basically is. I'm designating chemical detection and training system in one device.
With this system you can train an individual detector — operator — to use the chemical detector for chemical sniffing and to learn more about targeted chemicals.
The main idea is to teach them the phrase:
Know your enemy, so you can win the battle.
Bluetooth Based Chemical Screening Exercises
After the operator skills reach a level in which he can operate and use the detection information, it is time to take the next leaning step to apply lessons learned to the screening of real chemicals, and small-scale dispersion type of practices.
These scenarios can be basic exercises of the organization "game book". To save resources and time these can be pre-written scrips for different type of incidents, with difficult levels. There can be used Bluetooth style chemical sources with various "strengths / concentrations", with or without simulated alarms and faults.

Trainers and team leaders can easily scale and apply these practices to rise the required skills and motivate the operators. Just by adding something new and something extra, the practices transform into something more challenging.
The trainers must be realistic not adding too much, too early, or something that is not possible in real scenarios.
Imagination at the Service of Chemical Detection
Almost at the final stage, it is time to put practiced knowledge and skills into team level exercises.
These can be, for instance, a chemical truck accident with real hazard distances and control zones, or another example, it can be a chemical attack in an urban area with multi casualties.

These exercises are a great way to test the operators' skills, team work, and incident commanding, not forgetting the organizations' procedures and performance.

"If you know the enemy and know yourself, you need not fear the result of a hundred battles. If you know yourself but not the enemy, for every victory gained you will also suffer a defeat. If you know neither the enemy nor yourself, you will succumb in every battle."
Sun Tzu, The Art of War
Imagination is the limit when using ChemProX system.
Dream Maker, Not Breaker
Train, Practice, Learn, and Motivate
One detector, multi-use tool. This is how I describe the ChemProX. You can easily create all scales of learning sessions — from lectures to huge multi-threat exercise — only using a few ChemProXs.
No more expensive installed simulation software and apps or an annoying cable jungle. Not forgetting the use of more expensive simulator systems that are only for training. That money that was once allocated for purchasing a special simulation system is noe released for other needs, and operators can train with real-detection capabilities.  A real detector for real scenarios, featuring a training mode to train real scenarios.
Train and exercise your operators easily and in a safe way. No more dangerous chemicals or real detector false-alarm based simulation chemicals. Learning is an endless process, so remember: train, practice, learn, and above all of those, motivate. The better the learning quality, the better the results and the performance you get by using trained persons, with proper tools, who can operate according procedures.
We are offering a detector with various detection modes and training advances to operators. We are also sharing a free learning experience to get familiar with the product, even before purchasing it. And because we want to put the learning theory into practice, you can know more about ChemProX by taking the ChemProX Online User Training Course.
Would you like to know more about ChemProX New Generation Handheld Chemical Detector?