From an Affair to a Committed Relationship
In Finland, the year is populated by what are called the "flag days", which are days of the year when the national flag is flown nationwide, by law or by custom.
Today, 4th of June, is one of those legally enforced flag days, marking both the birthday of Carl Gustaf Emil Mannerheim, Marshal of Finland, and the Flag Day of the Finnish Defence Forces.
Once upon a time
Environics has been publicly assuming the Finnish Defence Forces as one of their strongest references, but do you know how this bonding started?
Back in the 1980's, The Finnish Defence Forces started the development of automatic gas detectors. For that reason the Defence Forces Technical Research Center started surveying for new, market fresh automatic chemical detectors.
Due to some coincidences and probably a tad of luck, in 1984 The Scientific Advisory Board For Defence (MATINE), which operates in the administrative branch of the Ministry of Defence in order to promote research that supports military national defence and security, granted initial founding for development of a new, totally "Made in Finland" automatic gas detector.
In 1987, Environics establishment in Mikkeli results of the completion of the research project, in order to ensure the continuation of the development, manufacturing, marketing, and sales of the new M86 gas detector. And that's how the official cooperation between Environics Oy and the Finnish Defence Forces started, and lasted for over 30 years, until today!
A story of multiple successes
The M86 successful story was followed by other gas detectors that you are probably familiar with: M90, ChemPro100, ChemPro100i, and most recently ChemProX.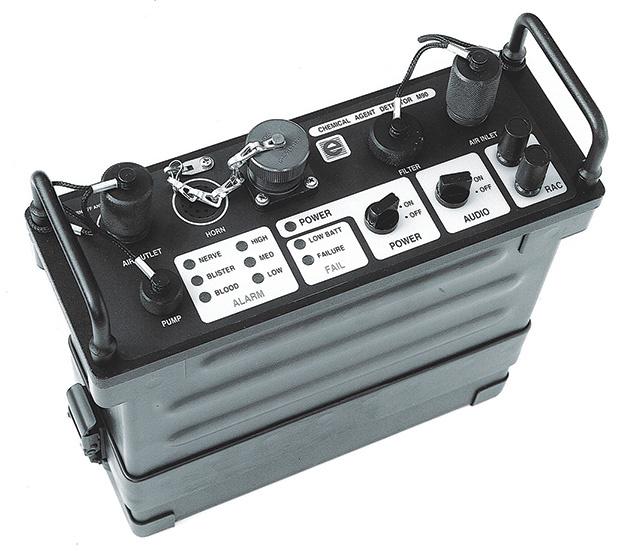 But this cooperation didn't stick to the chemical detection product development, and easily slipped into other CBRN encompassed areas. Here are some examples:
2004 – 2007 – major development project CBNS Technology Program.
2003-2006, SUTI military vehicles for the Finnish Defense Forces were built on the XA-185 vehicle chassis for use by reconnaissance patrols.
Development of rapid Bio identification tests – ENVI Assay
Field deployable unattended ground sensor system (CBRUGS)
From CBRUGS to EnVision GOSSAMER
CBRUGS, Chemical, Biological, and Radiological Unattended Ground Sensors, was the result of a contract programme worth 3.8 million Euros with the Finnish Defence Forces, which lasted from 2014-2017.
The EnVision GOSSAMER is based on the original concept of CBRUGS, representing a new ruggedized, field-deployable CBRN surveillance system, and it has been designed for Special Forces to be applied both in peacetime and wartime missions.
"With field deployable unattended ground sensor system – required in defence forces actions – situational awareness can be increased. Field deployable ground sensors are also suitable for supporting other authorities and international crisis management operations."

Major Mikko Elo, Finnish Defence Forces
Flag Day Celebrations
Today, we celebrate the Finnish Defence Forces. Today, we honor the birthday of the Marshal of Finland C.G.E. Mannerheim, commander-in-chief of the Finnish military during the second world war, and 6th President of Finland.
Every year, a Traditional National Parade has been held as part of the celebrations, but it has been cancelled in 2020 due to Covid-19 pandemic. In this case, the good news is that a live concert will air on The Finnish Broadcasting Company's (YLE) channels (Yle TV1, Yle Areena, Yle Radio Suomi) at 11am (GMT+3), so you can watch it too, regardless of your location.
Mikkeli, Environics, and Defence Forces
The city of Mikkeli has an undeniable connection to the Defence Forces and the modern history of Finland, since it has been the Finnish Defence Forces Headquarters during all four wars since Finland independence in 1917:
The Finnish Civil War 1918
Winter War (1939–1940 – Part of the Second World War)
Continuation War (1941–1944 – Part of the Second World War)
Lapland War (1944–1945 – Part of the Second World War)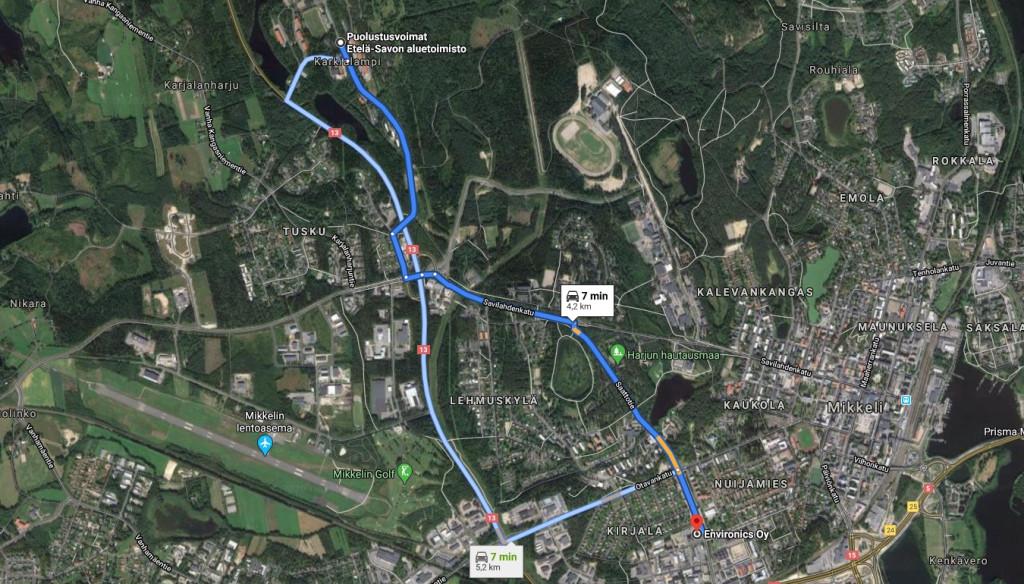 Nowadays, this small town located in the shores of lake Saimaa, allocates the Headquarters of both Finnish Army and Environics. Coincidence?
Environics congratulates the Finnish Defense Forces on the Flag Day!
Eläköön, Eläköön, Eläköön!
CBRN Solutions for Military