Versatility in Handheld Chemical Detection
Everyone who has used a handheld chemical detector knows that the main purpose of it is to keep the users and those around them safe, in case of a chemical incident.
The chemical detector will measure the immediate atmosphere and give alarm when the concentration exceeds predetermined alarm limits.
Many detectors can also be used to actively survey the surroundings and — for example — search leaks in containers and pipelines.
All of these applications continue to be the main purpose of personal chemical detection equipment, but what if there could be more?
In single use, without utilizing any in-built communication features, ChemProX works as conventional handheld chemical detector. It can be used either in hand or it can be attached to protective gear with MOLLE-straps. ChemProX features an unique real-time trend display that warns the operator for areas with higher concentration of hazardous compounds, and it will alarm if the concentration level raises above alarm limit, providing audible and visual indication.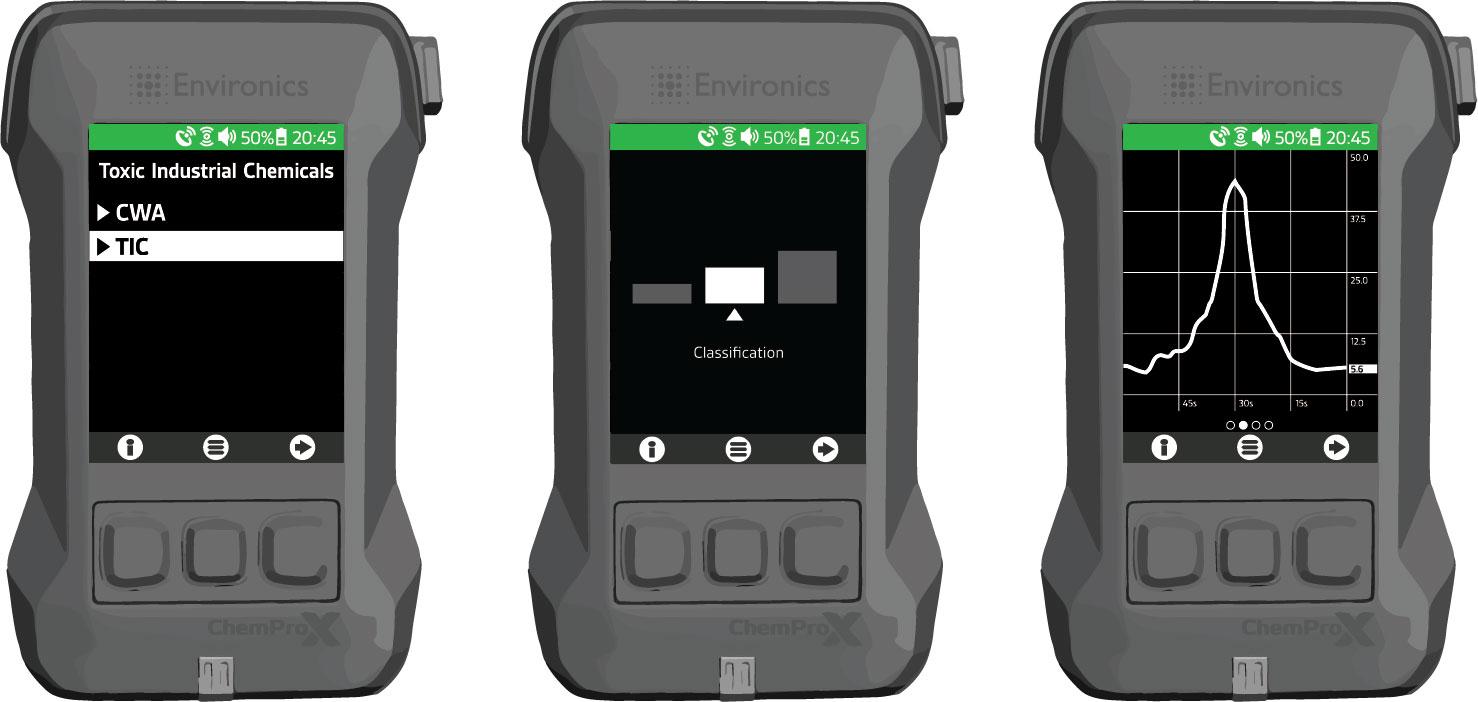 In group use, ChemProX's in-built communication features can be utilized for creating a wireless detection network that is expandable up to 10 detectors per group. The data transmission between the group detectors is established by 256-bit encrypted secure radio data.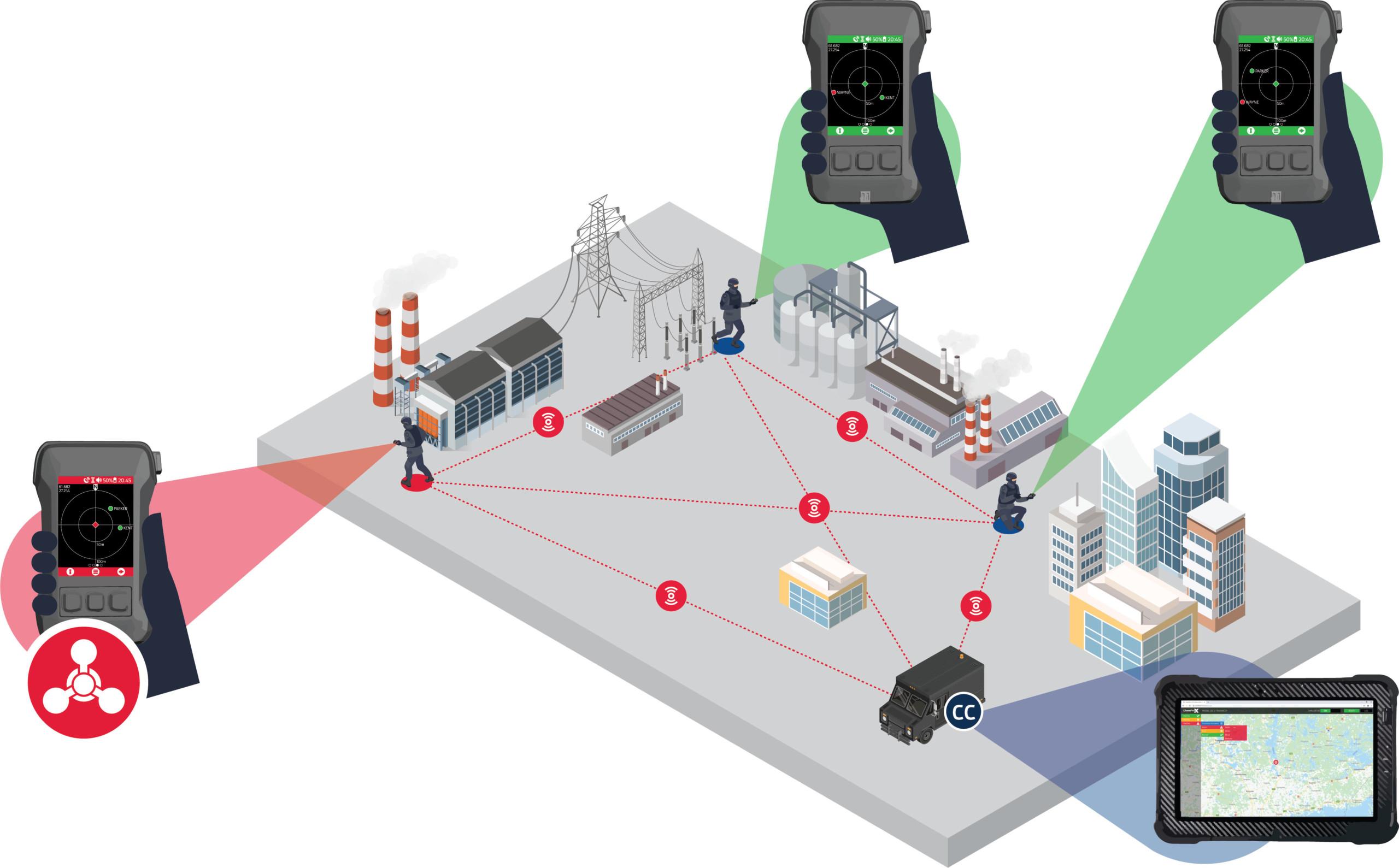 ChemProX differentiates itself from other chemical detectors in versatility: the operator doesn't actually need to be physically close to the detector in order to get information of possible chemical threats. This creates the potential for ChemProX to act as part of wireless unmanned networks of detectors, that can secure and monitor a delimited perimeter, or critical area.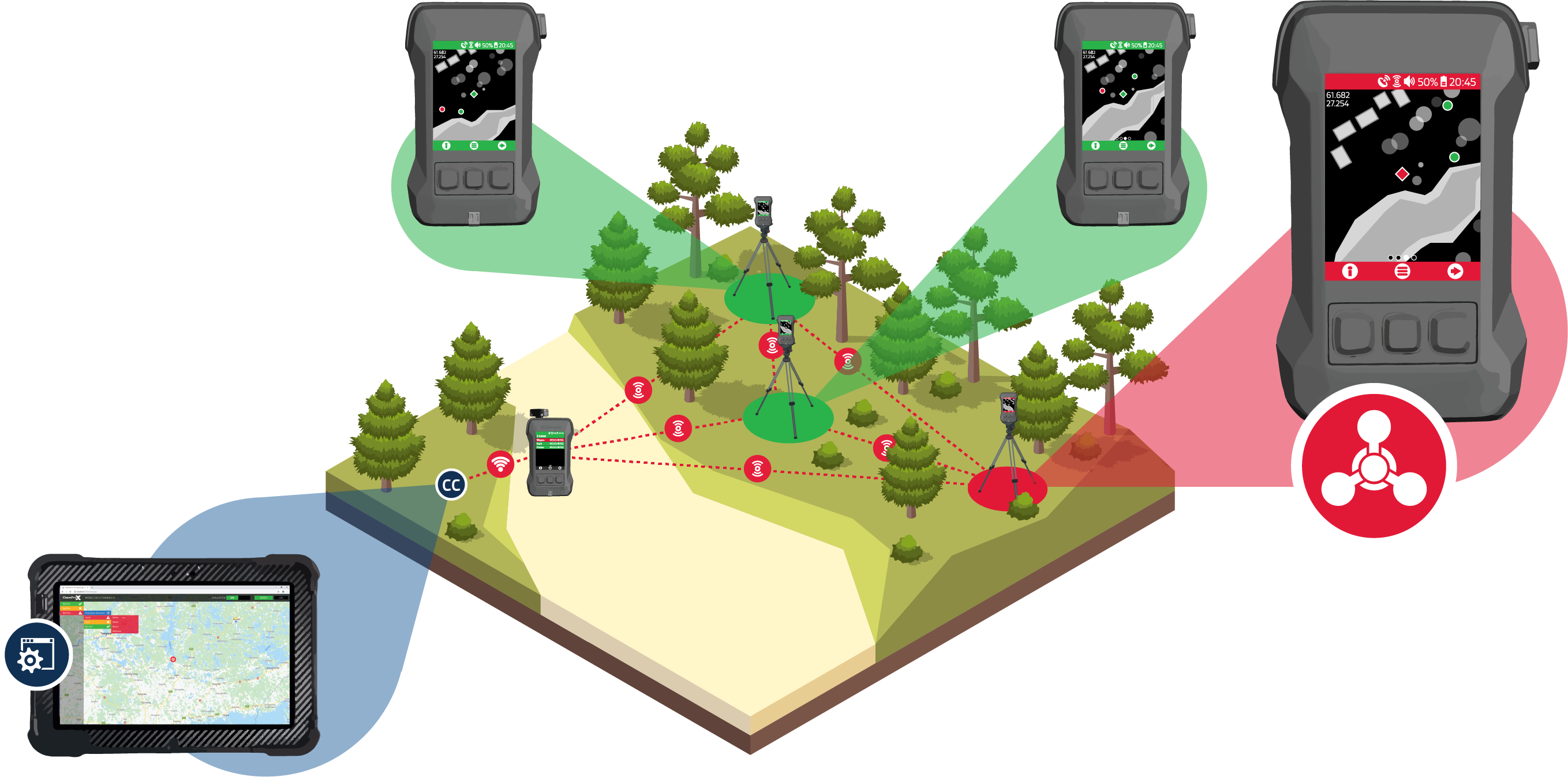 UGVs and UAVs (Unmanned Ground and Air Vehicles) such as robots or drones can be an essential tool for reconnaissance and emergency response missions, ensuring the safety of operators.
ChemProX can be easily integrated into Unmanned Air Vehicles and Unmanned Ground Vehicles. There is no need for external hardware or software: everything essential — from powering to interfacing, and data transmission — is in-built.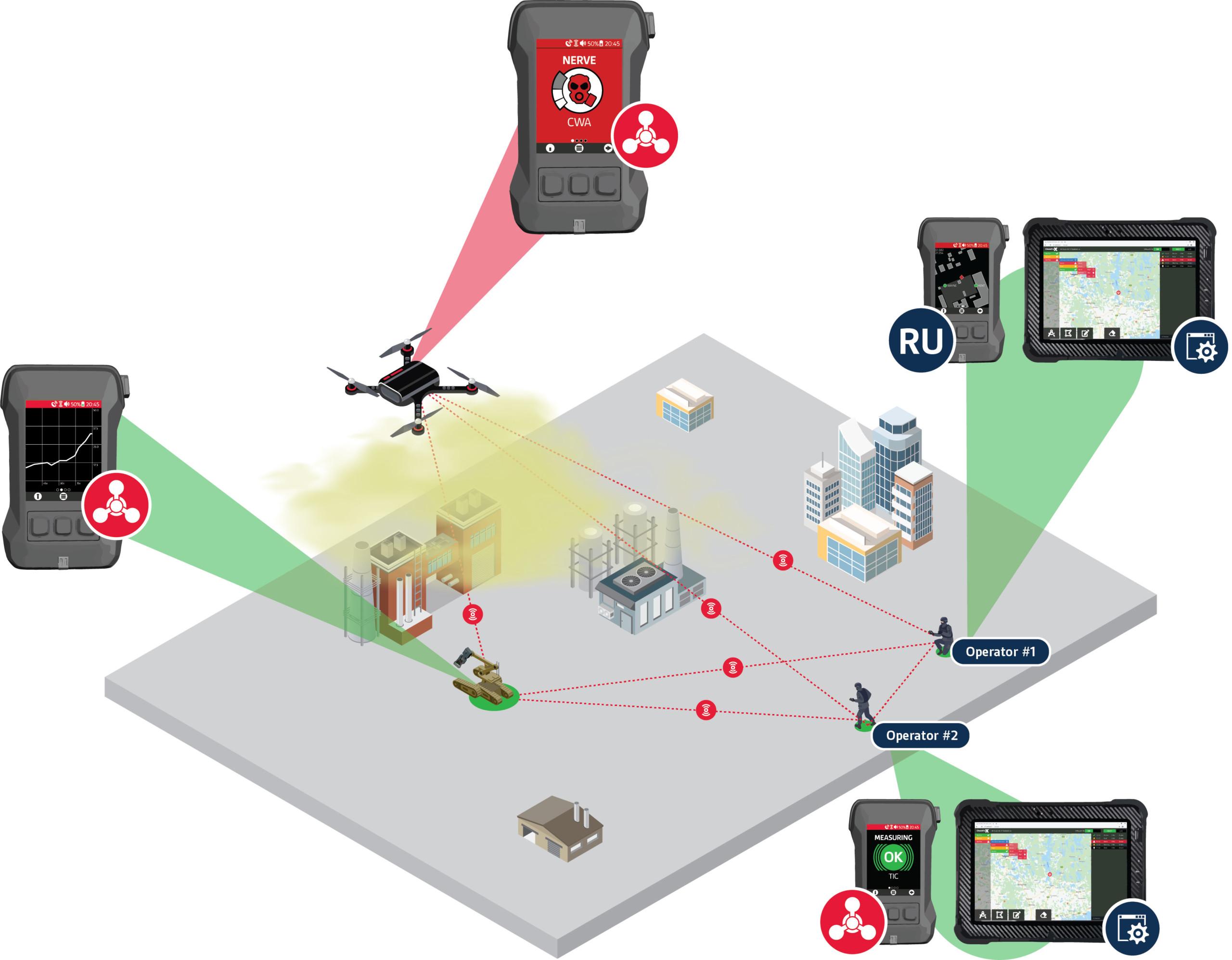 When talking about CBRN response capabilities, due to the short timeframes for decision making and consequent actions, training reveals to be an essential asset for the preparedness of any operator group.
With ChemProX it is really easy to switch on the simulation mode (clearly indicated by blue colour in the UI bars), and train the operators with two different training methods: chemical leak or cloud dispersion search (utilizing Bluetooth sources that simulate the dispersion of chemical clouds).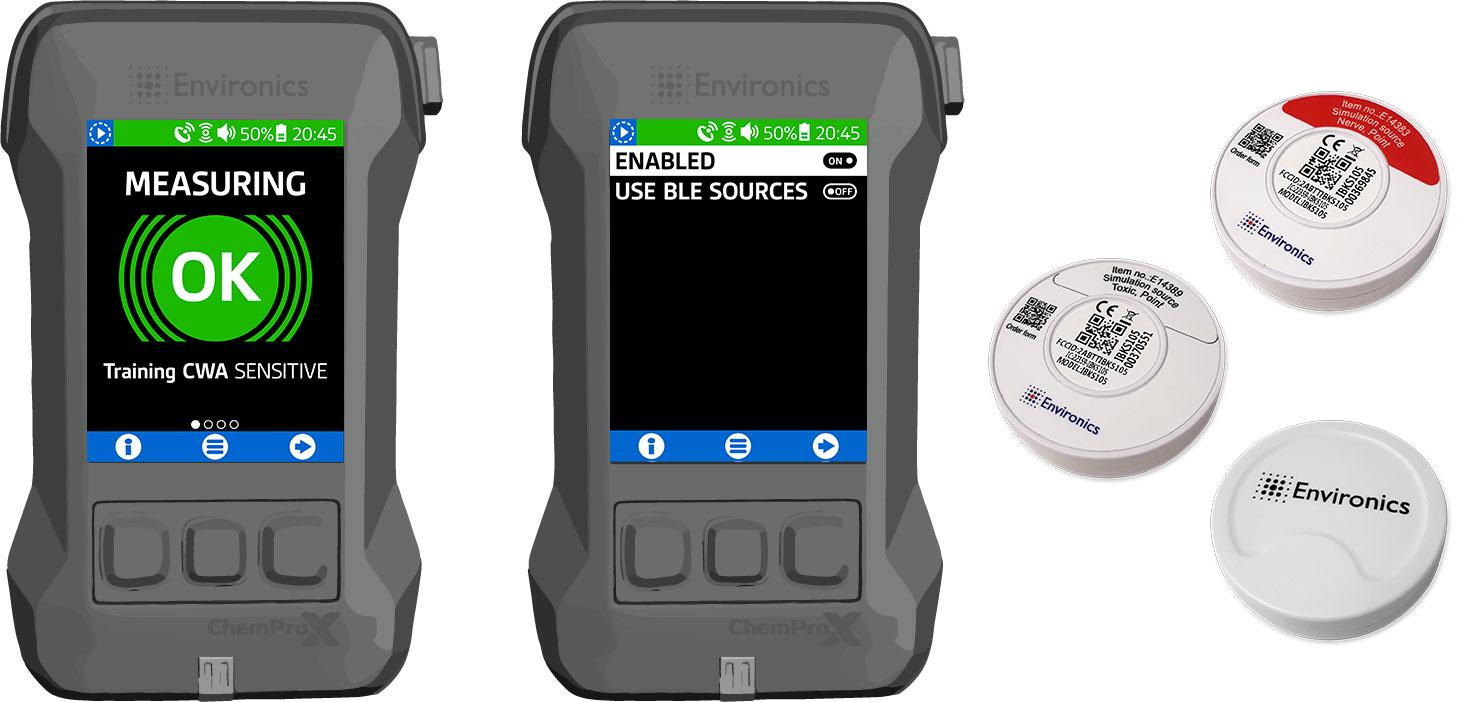 Stay Tuned
In the upcoming blog posts we will explore these applications — both conventional and those made possible by communication features of ChemProX — in more detail. Stay tuned!
Visit ChemProX Product Page