Reliable – Cutting-Edge – Complete
That's What the Recently Launched X-System is All About
Environics launched this Autumn a new early warning CBRN monitoring system for Naval Vessel application — the X-System.
The X-System changes the thinking of CBRN detection and monitoring in the naval vessels. By re-thinking the system's structure and by utilizing the newest technological possibilities, the lay-out of the vessel CBRN system is now more simple and easier to scale for different sizes of vessels, starting from one detector boat, to an aircraft carrier containing tens of detectors.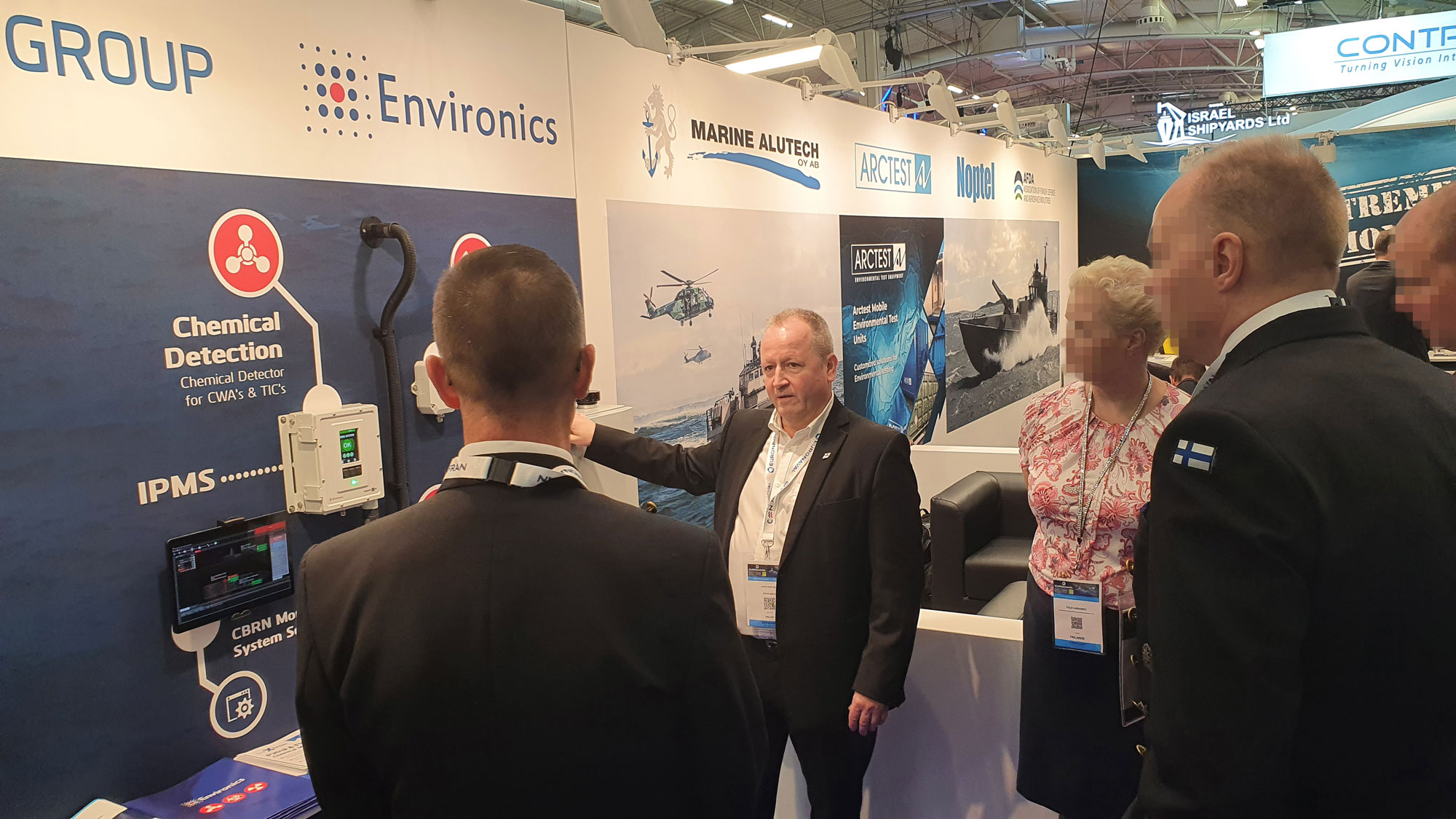 Reliable
The X-System — including all CBRN detectors — has been designed and tested according to Classification Society (IACS) requirements and relevant military standards. Since the beginning of the products' development, the aim has been to make them fully compliant with demanding naval system requirements.
In the development of new the X-System, Environics has utilized the experience of the naval CBRN system deliveries and installations for over 100 vessels during three decades. Detection technology utilizes the field proven technologies, which has been proven to work in all demanding conditions, from arctic to tropical environments.
Cutting-Edge
The key component of the system is the new ChemProX-DS — Detection System Compatible Chemical Detector — which provides, in addition to comprehensive CWA and TIC early warning detection capability, versatile data management features for sensor integration and communication. All other Environics detectors, and also third-party detectors, utilize ChemProX-DS data management capabilities, and can be connected to the nearest chemical detector, thus minimizing the cabling burden.
A number of different communication options available enables the use of end-user preferred method, and makes it possible to fulfil data security requirements, when needed.
Complete
To be able to provide full CBRN protection capability for the ship environment, Environics designs and manufactures all the detectors for the CBRN system. The scope of delivery includes in-house COTS detectors for chemical, biological and radiation detection. In addition to devices, we provide the whole scope of the delivery including all tasks needed for system design, integration, system set-up, commissioning and acceptance testing. Of course, the full life cycle support for the system is always available.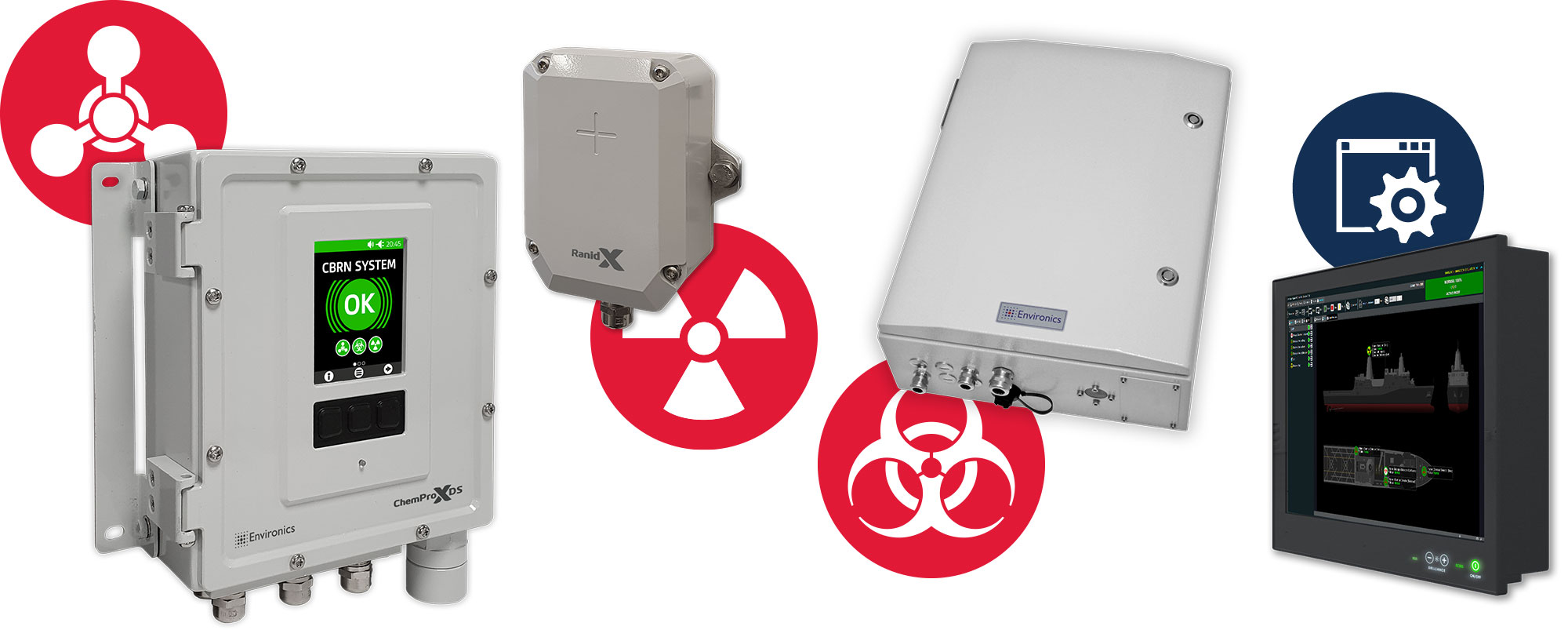 Would you like to know more?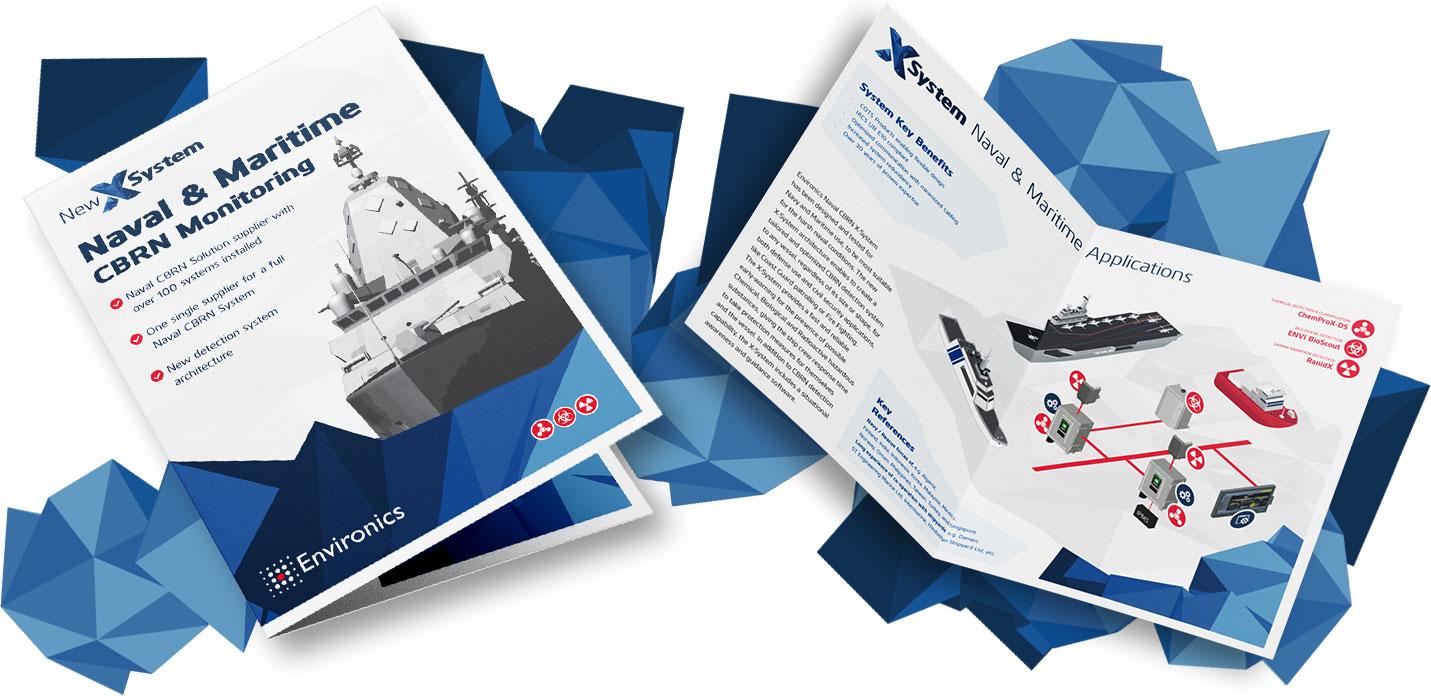 Download the Naval & Maritime CBRN Monitoring Application Note and gain access to exclusive content on X-System when used in vessels.