It's Time to Face a New Biological Threat
Nature is a genius in surprising us with new varieties of life – the latest news on novel a type of coronavirus 2019-nCoV has again proved this right. Epidemics and pandemics bring mysterious, silent and invisible bio threats to the center of people's everyday life, causing panic, insecurity and fatalities. The intense travelling of people and goods around the globe provides the bio threats with new opportunities and destinations to explore and develop. The spread of coronavirus to the outside of Wuhan and national borders of China is ongoing and new suspected cases and a growing number of affected countries are reported on a daily basis.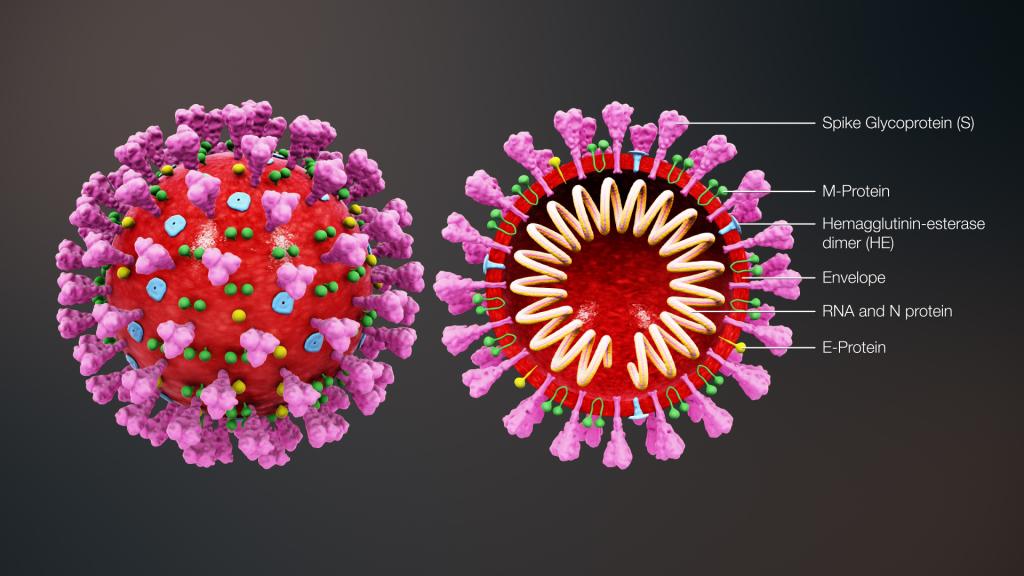 What are these hostile inhabitants then?
Viruses cannot live alone. They always need some living host cells for multiplication and subvert the genetic mechanisms of these cells for their own reproduction – a series of events that leads to death of the host cells, eventually. Corona viruses form a large family of viruses, some of them causing illness in people and others circulating among animals, including camels, cats and bats (CDC 2019). Rarely animal coronaviruses can evolve, infect people and then spread between people via respiratory droplets produced when an infected person coughs or sneezes. Changes in viral proteins may allow viruses to recognize and bind to receptors on certain new host cells – this can be considered as a critical step to entering cells. According to researchers, a change in a particular protein may have helped the coronavirus hop to from animals to humans. This phenomenon we have already seen in the cases of SARS and MERS outbreaks in 2002 – 2004 and 2012, respectively, and the same progress we are now facing with the novel coronavirus as well. The culture related habits of selling and slaughtering wild animals in market places can provide an incubation platform for mutating viruses and outbreaks of zoonotic diseases. Now the Chinese government has taken actions in banning the sale of wildlife in markets, restaurants and over e-commerce – this is a welcomed step that may assist in preventing zoonotic outbreaks.
However, the real source, the extent of human-to-human transmission, the easiness of spreading and sustainability of the coronavirus remain still to be resolved. According to the latest information, the incubation period ranges from 2 to 14 days after the viral exposure, but obviously affected people are contagious even before showing any symptoms.
In general, viral infections show common flu like symptoms, and also in the case of coronavirus, typical mild to severe respiratory illness with fever, cough, and difficulty in breathing appear. Currently, there is no specific antiviral treatment recommended for the 2019-nCoV infection – only supportive care is applied for relieving the symptoms. By following certain preventative habits in everyday life can help to win the race against the coronavirus – these include:
Washing hands often with soap and water for at least 20 seconds or using an alcohol-based hand sanitizer
Avoiding touching your eyes, nose, and mouth with unwashed hands and close contact with sick people
Staying at home, when being sick
Covering coughs or sneezes with a tissue and throwing the tissue into a trash bin
Frequently cleaning and disinfecting touched objects and surfaces.
The situation evolves rapidly and is carefully monitored by the national public health authorities and scientists around the globe. Putting tens of millions of people under travel restrictions, closing big cities and announcing highest level of public health emergencies in China are remarkable actions in the fight against the spreading.
By January 27, the death toll has risen over 50 and over 2000 persons have been infected in China. As for the global spread, there are now more than 40 confirmed cases in 13 countries outside the mainland China. In its latest situation report, dated on January 26, the WHO announces that the risk of this bio threat event is very high in China, high at the regional level and high at the global level.
We may hold our breath and wonder who will win the Game of Corona. However, raising awareness and sharing appropriate information on bio threats — whether unintentional or deliberate — creating preparedness, capabilities and standard operational procedures and taking brisk, timely and co-operative actions are the best tools in tackling the threats that go beyond the national borders.
Sources:
CDC – Centers for Disease Control and Prevention
WHO – World Health Organization
Live Science
Solutions for Biological Detection & Identification